Houses for Sale in Saanich, BC
Welcome to Saanich! Below you will find the newest homes for sale and real estate in Saanich, BC. If you would like more information on any of these Saanich real estate listings, simply click on the property, register for a free account, and you'll have access to the full details. From there, you can click Schedule a Tour to request more information from our Loyal Homes Client Care Coordinators or schedule a viewing. Our Client Care Coordinators will be happy to provide you with property disclosure statements, past sales history, comparable properties which have recently sold nearby, and more, so please don't hesitate to ask for help!
For your convenience, we have included Saanich community information at the bottom of the page, including directions for getting here and information about weather, culture, healthcare, recreation, schools, and the real estate market.
Newest Saanich Real Estate Listings
Saanich Real Estate Listings
January 22, 2022
$1,149,900
Med. List Price
Search Houses by Neighbourhood in Saanich, BC
About Saanich, BC
Saanich, BC, is a municipality found in Greater Victoria, British Columbia. It is part of the Capital Regional District located at the southern tip of Vancouver Island, BC. It is an area that blends urban and rural sensibilities with a population of around 114,000 people.
Although this community is full of wide-open spaces, with vast farmlands, forests and vineyards, it fosters a close community feeling, with low traffic levels and a small-town vibe. There is a high level of agricultural production in this area and a culture that fosters support for local small businesses and farmers.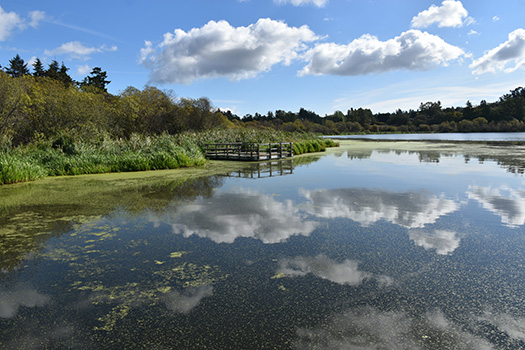 Saanich also features all the big city amenities your family could ask for in a home, like restaurants, cafes, movie theatres, gift shops, grocery stores, hardware stores, specialty stores, and other recreational opportunities. Residents can expect a high level of service in all areas. There is garbage pickup and curbside recycling, police, fire and emergency services, schools, doctors' offices, dentists, and banks.
Getting to Saanich
Residents of Saanich can use BC transit city buses to get around the Greater Victoria area, and there are numerous walking routes and bike trails throughout the city.
To leave Vancouver Island, the BC Ferries Swartz Bay terminal is only a 25-minute drive away on Highway 17. This terminal can take you to Vancouver at the Tsawassen terminal, the Gulf Islands, and other west coast destinations. You can also take the Brentwood Bay/MillBay Ferry, with service across the Saanich Inlet to the Swartz Bay ferry terminal or to destinations located north of Victoria, bypassing the Malahat Highway.
To travel to and from Saanich from national or international destinations, the Victoria International Airport (YYJ) is a 23-minute drive away via Highway 17. International ferries leave from downtown Victoria to the Seattle area in the USA, and Helijet and Seaplanes, you can charter off the island.
Saanich Weather
Saanich has a mild, warm and temperate climate, with an average temperature of 9.9°C. Summers average highs of 25°C and lows of 14°, and in the winter, the high is 11°C with a low of 6°C. Winters are rainy, with an average of 42.0 inches per year. The wettest month of winter is November, and there is usually a short period of snowfall.
Saanich Culture
Saanich is a culturally diverse area. Although the community has its roots in agriculture, science, literature, and social progressiveness are all culturally important to the people in this area. The Dominion Astrophysical Observatory is an important place for astronomical studies, four public libraries, a community of local artists, and a large selection of locally owned shops and farmer's markets to choose from.
Saanich is dedicated to climate-friendly living, implementing a 2020 Climate Plan with directives on reducing greenhouse gas emissions. Saanich also has put forth a "Living Wage Policy," ensuring that all district staff and service providers will earn, at minimum, a living wage.
Saanich Health Care
Saanich has plenty of health care options for residents, including local family practices, walk-in clinics, dentists, and care homes. Saanich Peninsula Hospital is a care facility that offers programs like telehealth services, cardiac health, medical imaging, eye health services, hip and knee surgeries and a medical laboratory. Saanich also has massage therapists, physiotherapists, and chiropractors.
Saanich Education
Saanich schools are a part of BC School District 63. There are eight elementary schools, three middle schools, five secondary schools, and SIDES, a distance learning program available to all grades.
Saanich is also home to both the main campuses of Camosun College and the University of Victoria. With this easy access to schools ranging from elementary to post-secondary education, it is no wonder people from all walks of life want to move to Saanich.
Things to Do in Saanich
Residents of Saanich love the beauty of the ocean available at their doorstep. There are parks to enjoy, including Swan Lake Nature Sanctuary, Mount Douglas Park, and the Elk/Beaver Lake Regional Park. You can spend hours on the Galloping Goose Trail and Lochside Trails, both cross the Greater Victoria area.
Discover the local flora and fauna while you enjoy the community's beaches, playgrounds, and greenspaces. Nearly 20% of all rare plants in BC grow in Saanich, and there are over 100 species of birds to spot, including bald eagles and ospreys. Other Saanich wildlife includes river otters, deer, cougars, and black bears. Many outdoor greenspaces and parks allow dogs if they are on a leash.
People enjoy swimming, fishing, kayaking, canoeing, water skiing, rowing, and sailing on the water. Popular outdoor activities include camping, scuba diving, biking, horse riding and golfing.
Saanich also has plenty of non-athletic activities one can pursue, with movie theatres, youth groups, art classes and leisure centers throughout the area. Residents and tourists enjoy the Victoria Butterfly Gardens and the famous Butchart Gardens.
Saanich Real Estate Market
Saanich is a large area that encompasses 35 distinct suburban and rural neighbourhoods. These communities have diverse housing options ranging from character homes on mature, tree-lined streets to new townhouses that have replaced older homes in suburban areas.
Because Saanich has 18 km of oceanside real estate and places on several lakes, there are apartments and condos with incredible water views, and many residents can watch boats from their deck in their waterfront abode.
Saanich is a relatively quiet neighbourhood near a major city center. Real estate includes single and multifamily homes, ranging from modest midcentury bungalows to extravagant acreage properties.
Programs in the Saanich municipality are in place to preserve heritage buildings and encourage homeowners to grow gardens and native plants that will attract and feed local wildlife like birds and bees.
With so much to offer, Saanich is a great place for all types of families, from empty nesters looking for a low-maintenance property to a multi-generational household looking for heritage or character houses to call their home. Progressive movements and a thriving community with a small-town feel make Saanich a highly desirable place to live in Greater Victoria.
Saanich Realtors
Are you thinking of buying or selling a home in Saanich? If you're looking to buy a home, contact our Loyal Homes real estate agents, who can answer all your Saanich community, neighbourhood, and real estate questions.
If you're thinking of selling your Saanich, BC home, our associated Listing Realtors can provide information on recently sold comparable properties, up-to-date real estate market information, and professional tips to help you prepare and sell your house for top dollar.