Qualicum Beach Houses for Sale & Real Estate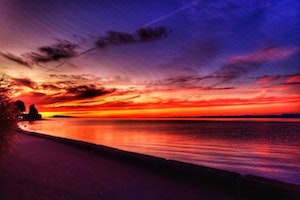 Search all Qualicum Homes for Sale and real estate listings below. Qualicum is small but mighty, with a lively community of Retirees making up the majority of residents in town. Residents and tourists alike have found themselves in Qualicum for the awe-inspiring beauty and tight-knit community.
A stroll through downtown Qualicum makes you feel warm and welcome by the many friendly locals. Be sure to register for a free account so that you can receive email alerts whenever new Qualicum Beach properties come on the market. Read more about Qualicum Beach Real Estate.
Houses for Sale Qualicum Beach
Qualicum MLS Real Estate Listings
December 8, 2023
Qualicum MLS Real Estate Listings by Price
Qualicum Beach Real Estate Listings by Neighbourhood
Qualicum Beach Real Estate Listings by Type
Qualicum Beach Developments & Master-Planned Communities
Qualicum Beach Real Estate
The quaint town of Qualicum Beach has real estate options for everyone. Qualicum has five significant neighborhoods: Qualicum, Qualicum North, Little Qualicum River, Errington/Coombs/Hilliers, and Bowser/Deep Bay, which is around 20 minutes up island from the heart of Qualicum Beach.
If country living is what you are looking for, then the area of Errington/Coombs/Hilliers is the place to check out. Properties in this area often sit on a few acres with a primary home, sometimes secondary residence, and multiple outbuildings. Farms properties with barns and riding rings can be found for sale. Purchasing real estate in this area provides you with the rural feeling while still being close to the town of Qualicum Beach and Parksville. Mobile homes for sale can also come on the market in this area. Most properties in this region are on septic systems.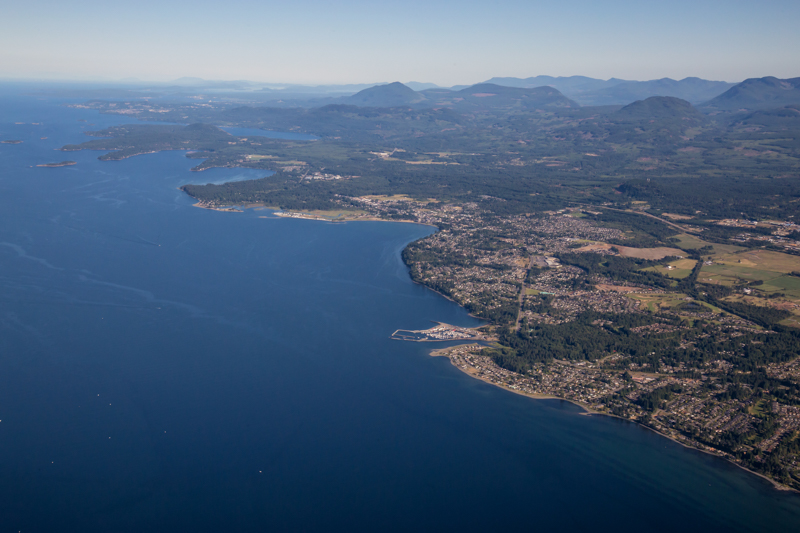 In the heart of Qualicum, there are options to suit any lifestyle. Take a walk through a townhouse in the desirable Arbutus Park, which is a 55+ only complex. Rancher-style homes are abundant, which is ideal for anyone with limited mobility. Brand new builds and custom homes are popping up around Qualicum Beach. Many of the homes in this area boast views of the ocean and beach. If a building lot piques your interest, talk to a realtor about available building lots for sale in the area. For more in-depth information on the current real estate market in Qualicum Beach, you can also check out our monthly stats blog.
Little Qualicum River is a community southwest of Qualicum Beach. Homes in this area range from 0.23 acres to 5 or more acres, homes also vary in this neighbourhood. You can find a well-maintained manufactured home to a million-dollar estate listing. Some of these homes offer panoramic views.
The quiet community of Deep Bay/Bowser is considered part of the Qualicum area despite the slight commute to get there. Nevertheless, this community boasts stunning oceanfront and oceanview million-dollar homes. There are adorable ranchers and manufactured homes or a townhouse in the desirable Lighthouse Landing Estates. A majority of properties in this neighbourhood are on larger lots and acreages. The successful Ship and Shore Restaurant located at the Deep Bay Marina is a popular place for locals to grab a drink and bite to eat.
About Qualicum Beach, BC
Qualicum Beach is known as Parksville's twin town and is a part of the Oceanside community. Qualicum is famous for its local arts, crafts, and English gardens. You can find many parks and nature reserves perfect for long walks, viewing wildlife, and natural indigenous plants outside of town. The name Qualicum stems from a variation on the word Quallchum, which is a first nation Coast Salish term meaning "where the dog salmon run." Interpreted as an excellent place to fish, pick berries and dig clams. Today the vast beaches continue to be bountiful and provide amazing fishing grounds for the many fly fisherman who cast off the sandy shores.
You won't see any chain stores here as Qualicum has a strict signage policy limiting most chains, including fast food establishments. Stop and enjoy table service at a local café or restaurant and make sure to poke into all the shops as you are bound to find yourself a new treasure. After, head down to the Old School House Art Center to check out a local art exhibition, attend a workshop or enjoy an evening concert. Looking for insights into Qualicum Beach's real estate market and lifestyle? Our blog post, What Are the Best Neighbourhoods in Qualicum Beach? provides valuable information.
Getting to Qualicum Beach
Qualicum is a part of the Oceanside community and just down the road from its twin city Parksville. Together they share the same sandy beachfront along the Georgia Straight. Surrounded by three significant nature reserves, Qualicum is really in the heart of nature. It is also at the junction of highways 19, 19A, and 4. Highway 4 provides access to the west coast communities of Port Alberni, Tofino, and Ucluelet.
Heading North to Mount Washington, Vancouver Islands only year-round mountain resort or Campbell River, the Salmon Capital of the World has never been more accessible with the new four lanes Highway 19 A. If you find yourself not in a rush, you can enjoy the Oceanside Scenic route that meanders its way north along the coast from Nanoose, passing through Qualicum and heading onwards toward the Comox Valley. But of course, if you need some city services, Nanaimo is just around 40 km away and provides the harbours for the BC ferries to transport residents and tourists off Vancouver Island to the Lower Mainland and Vancouver.
Weather in Qualicum Beach
Qualicum relishes in a Mediterranean Climate. It sits in the small Coastal Douglas Fir bio-geographic zone, which is considered the mildest climate in Canada, and this biome is the only place in Canada that can support Garry Oak and Arbutus trees. Qualicum enjoys warm and dry weather in the summer months with an average rainfall of only 27mm in July and August and temperatures ranging between 10°C and 24°C. The winters similarly are not that cold, and in fact, Qualicum has the most prolonged freeze-free period in Canada with, on average less than eight days of snow per year. The winters are cool and wet, with temperatures ranging from -.5°C to 8°C and 85% of the annual precipitation between October and April.
Qualicum is an inland coastal town, which means it does not lie near the open Pacific Ocean. And instead, it sits along the Georgia Strait. In the Georgia Strait, sea temperatures become pretty warm in the summer months along the sandy beaches, making sunbathing and swimming the perfect way to enjoy a sunny summer afternoon. The Vancouver Island mountain range traps a good portion of the west coast rains while also adding to the panoramic vistas found in Qualicum.
Qualicum Beach Culture
Qualicum is Canada's oldest community, where the median age is 63.9 years old. 47.2% of the population is over 60 compared to the national average of 14.8%, but that doesn't slow the residents down! This vibrant community is young at heart and in spirit! They maintain their youth through promoting health and well-being with activities like yoga. Although most of the population is retired, many families have made a point to raise their children here. Lifestyle Entrepreneurs and those employed through online businesses have also found the quaint life in Qualicum much more enjoyable than the hustle and bustle of the city. Transitioning to Qualicum has never been easier with the help of the Newcomers Club, which welcomes every new member to the community, so making friends is never difficult.
The population of Qualicum is just under 9000 people, but the town council has plans to help grow the population ever so slightly while maintaining the current atmosphere. This community does thrive on creativity and entrepreneurial spirit. A strict signage policy essentially creates a ban on fast food and chain stores, giving more room for small businesses. The community spirit is embodied in the annual Fire and Ice Festival. There is a homemade chilli, the fire, and ice sculpting, the ice contests. Meanwhile, 2nd street is shut down to traffic for the festival, and cars are replaced with many buskers, live music, and dancing. Don't forget about the kids because they can also try out the ice sculpting with Jell-O!
Qualicum Beach Education
Qualicum is part of the Qualicum School District 69. Within Qualicum, there is one traditional Elementary School and one Secondary School. There is also the Arrowsmith Independent School which services grades K-7. Qualicum School District also offers a distant education program called Collaborative Education Alternative Program. Below you can find the contact information.
Elementary Schools
Qualicum Beach Elementary School
699 Claymore Rd. W 250-752-9212
Secondary Schools
Kwalikum Secondary School
266 Village Way 250-752-2834
Private Education
Arrowsmith Independent School 250-752-2834
861 Hilliers Rd 250-752-2722
Distance Education
Collaborative Education Alternative Program
266 Village Way, Qualicum Beach, BC V9K 1P6
250-752-5628
Qualicum Beach Health Care
Qualicum is part of the Island Health Network. Its residents are serviced by the Oceanside Health Clinic located only 12 minutes away in Parksville. The Oceanside Health Clinic can serve up to 75% of the patients emitted to an emergency room. The Forward House Community Society provides services for adults living with mental health challenges in the Oceanside community. They offer a wide range of services, including a weekly outreach.
For the elderly, other health services found in Qualicum include at-home senior care, palliative, and hospice care. There are also many General Practitioners, Dental Services, and optometrists. The Nanaimo General Hospital is only 44 kilometers away and the closest full-service hospital for any serious matters.
What to Do in Qualicum Beach
Visit Beautiful Milner Gardens
In Qualicum, you can enjoy not one, not two, but three different ecological reserves. The Milner Gardens provide 70 acres of natural coastal beauty. Stop by, enjoy the many pathways winding through the park and take in the vast vistas of the Georgia Straight. Along with the Ancient Coastal Douglas fir forest, there are 10 Acres of sculpted woodland gardens full of indigenous plants like rhododendrons, cyclamen, and trilliums. Hamilton Marsh is a privately-owned and protected wetland that is perfect for bird watchers. Spot the many migratory birds such as ducks and geese. The nearly 900 acres are full of trails and viewing platforms for your pleasure.
Visit a Local Golf Course
Of course, along with these special ecological reserves, you can enjoy all Qualicum offers and pick which activity suits you best. Golf year-round at the Pheasant Glen Golf Resort or the Qualicum Beach Memorial Golf Course, or head down to the beach and paddle peacefully into the evening sun in your kayak. Other local favorites include kite surfing, beachcombing, swimming, cycling, or if the weather is terrible, enroll in a workshop at the Old School House Art Center.
Qualicum Beach Real Estate Agents
Are you thinking of buying or selling a home in Qualicum? If you're looking to buy a home, contact our Loyal Homes real estate agents, who can answer all your Qualicum community, neighbourhood, and real estate questions.
If you're a current home owner in Qualicum contemplating a sale, feel free to reach out for a free home evaluation. Our associated Listing Realtors can also provide information on recently sold comparable properties, up-to-date real estate market information, and professional tips to help you prepare and sell your house for top dollar.