Port McNeill Houses for Sale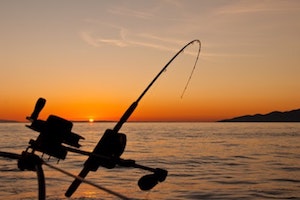 Search all Port McNeill Houses for Sale and real estate listings below. Port McNeill, British Columbia, is located on Vancouver Island's northern end on Queen Charlotte Strait. It's a small town, home to about just over 2,600 people. Originally a base camp for loggers, the town became a settlement in 1936 that now acts as a central hub for all North Vancouver Island.
Wildlife and marine life are abundant in Port McNeill, and you truly feel one with nature. Be sure to register for a free account so that you can receive email alerts whenever new Port McNeill properties come on the market.
Port McNeill MLS Real Estate Listings
December 5, 2023
Port McNeill Real Estate Types
Port McNeill Real Estate Market
Whether you are looking for waterfront property, a large, mid-century-style house in town, or a low-maintenance townhouse, your realtor will be able to find affordable listings for sale in family-friendly neighbourhoods in Port McNeill. Beautiful ocean views, empty lots, and plenty of nature surround the town, making an idyllic home for you and your family.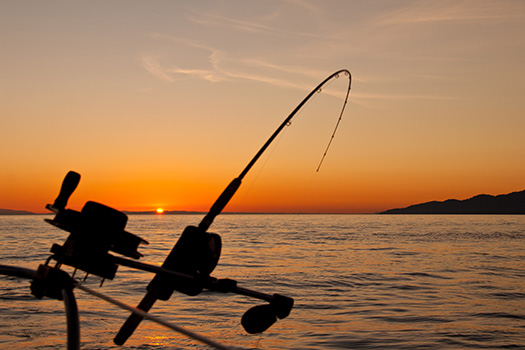 If a home with a garage or outbuilding is what you are looking for, or if you're looking for raw land to build your dream home on, Port McNeill, British Columbia, is the place for you. There is a mix of heritage buildings and newer properties, so you can ask your real estate agent to show you everything from character homes to new builds to condo complexes throughout the town. You can even buy a cute summer home to enjoy in the warmer months.
You will be charmed by the local fishermen, the culture, and the small-town feel as you drive through the rustic downtown area or treed neighbourhoods, where people still smile and say hello when you pass by. The town of Port McNeill has all amenities but maintains a delightful, rural-feeling way of life.
About Port McNeill, BC
Logging is the area's primary industry, contributing around 8% of the total BC timber harvest, and it is known for sand and gravel exports and the 45-megawatt hydroelectric facility on the Kokish River built-in 2014. Port McNeill has plenty of places to eat out, including the Hidden Cove Lodge, the Sportsman's Inn & Restaurant, and even a Subway! There is a Marketplace IGA grocery store, an RCMP station, a fire department, and a post office. There is a regional BC Transit bus service via Route 1 to get around town.
Getting to Port McNeill
Port McNeill is accessible by land or air from anywhere on Vancouver Island. Victoria, BC is 459.9 km (5 hours 17 minutes) away, and Nanaimo is 3 hours 45 minutes away (350 km) via highway BC-19. The harbour is a popular draw for visitors, as there are ample moorage and full marina services available and a bus service leading from Port McNeill to Campbell River daily. BC Ferries can take you to and from Cormorant Island and Malcolm Island.
The Comox Valley Airport (YQQ) is the nearest airport to Port McNeill, at 2 hours 50 minutes away, offering domestic flights throughout Canada via WestJet and Air Canada. The Victoria International Airport (YYJ) is the nearest international airport. The Port McNeill airport is 5 minutes south of town on BC Highway 19 for non-commercial flights, and some Seaplanes fly direct via Kenmore Air and NorthWest Seaplanes from the Seattle area to Port McNeill.
Port McNeill Weather
The town of Port McNeill has a moderate climate. The warmest summer months have an average high of 18.6°C and a low of 10.1°C. The winters are cold and rainy, with an average high temperature of 6.2°C and an average low of 1.1°C. It is a humid climate with low wind speeds. Snow is infrequent but does happen throughout Vancouver Island during the winter months.
Port McNeill Culture
The town of Port McNeill has a long history, going back to the Kwakwaka'wakw first nation peoples who continue to celebrate their heritage in the area today. The traditional carvings made by Kwakwaka'wakw people are sought after worldwide.
More recently, the community has become a logging area, and the culture reflects this lifestyle. There is a museum that displays logging memorabilia and video, or if you are searching for a more esoteric artist, you can contact the Wizard of Felt and Fusion, a fiber artist, for an appointment to see his works.
Port McNeill Education
Port McNeill is part of BC School District 85. Two elementary schools are found in Port McNeill, Cheslakees Elementary School (kindergarten) and Sunset Elementary School, for grades 1 to 7. The town also has one secondary school, the North Island Secondary School, for grades 8 to 12.
North Island College's nearest post-secondary institution, with campuses in Port Hardy, Campbell River, the Comox Valley, Port Alberni, and Ucluelet. Another institution with nearby campuses is Vancouver Island University (VIU), with Nanaimo, Cowichan, Powell River, and Parksville/Qualicum campuses.
Port McNeill Health Care
Port McNeill is part of the Island Health Authority, serving all of Vancouver Island. The Port McNeill Hospital offers medical imaging and laboratory services, and at the Port McNeill Medical Clinic, you'll find primary care services. Telehealth services are also available for those who do not need to see a physician in person. Port McNeill also has mental health and addictions services, dentists, physiotherapists, massage therapists, and chiropractic care.
Things to Do in Port McNeill
Port McNeill is a popular tourist destination in the summertime, where tour operators offer canoeing, kayaking, diving, fishing, spelunking, and wildlife viewing excursions to see black bears, elk, deer, and cougars. There are walking and hiking trails throughout the area, and you can tour Shepherd's Garden or join indigenous-led Grizzly bear and whale watching tour company Sea Wolf Adventures for a sustainable and exciting day in the BC wilderness.
The town's sheltered harbour makes it an excellent launching point for sports fishing enthusiasts, and the town acts as a significant re-supply point for yachters sailing between northern BC and Alaska. In Port McNeill, you can see the world's largest burl on display, visit the nearby Nimpkish Lake and Lower Nimpkish provincial park, the public swimming pool, or the Chilton Regional Arena.
Several community groups are available, including figure skating, soccer, women's ice hockey league, community groups like the Lions Club or scouts, and multiple church and spiritual groups. When you live in Port McNeill, you are sure to find activities that suit your preferences.
Port McNeill Realtors
Are you thinking of buying or selling a home in Port McNeill? If you're looking to buy a home, contact our Loyal Homes real estate agents, who can answer all your Port McNeill community, neighbourhood, and real estate questions.
If you're thinking of selling your Port McNeill, BC home, our associated Listing Realtors can provide information on recently sold comparable properties, up-to-date real estate market information, and professional tips to help you prepare and sell your house for top dollar.