Port Alice Houses for Sale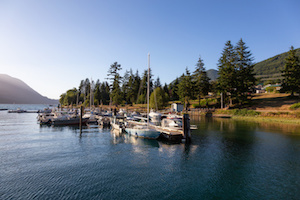 Search all Port Alice Houses for Sale and real estate listings below. The north region of Vancouver Island is among the wildest and most beautiful parts of the province. The tiny village of Port Alice, which has a population of around 700 residents—can be found on Neroutsos Inlet, a little south of the larger town of Port McNeill.
Port Alice offers a one-of-a-kind living experience amidst the rugged Vancouver Island wilderness. Be sure to register for a free account so that you can receive email alerts whenever new Port Alice properties come on the market.
Port Alice MLS Real Estate Listings
October 2, 2023
Port Alice Real Estate Market
Because Port Alice is remote and is not bustling with economic opportunities, the cost of real estate is more affordable than most other places on Vancouver Island. Real estate investors looking for rustic properties with plenty of privacy may find enticing options. Due to the community's small size, the supply of available real estate is not vast. It requires patience and close attention from real estate investors.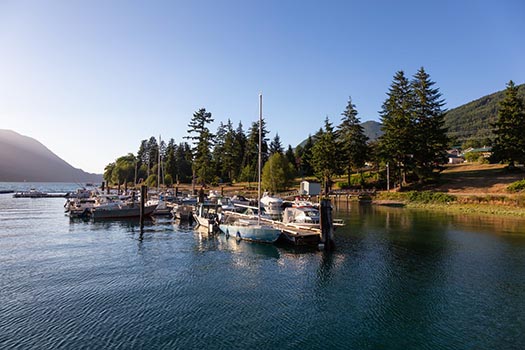 In Port Alice, you'll find large family homes built in the 1960s and 1970s that offer unbelievable views out over the ocean. Often with expansive decks, these properties provide unbeatable access to Vancouver Island's beauty, particularly at sunrise and sunset. The basement suites of these homes offer potential as vacation rentals and BnBs, too.
Those looking for an affordable entry into Port Alice's real estate market will find compact condo units built in the 1960s that offer ocean views and charming living areas. The low price tags on these units could make them perfect for first-time real estate buyers. They could also function as rental properties catering to seasonal workers who come to the area for fishing.
In Port Alice along Marine Drive has relatively large, three-bedroom condo units available that could serve as rentals, as well for retirees or young professionals who choose to telework while enjoying Port Alice's rural charms. Occasionally these units could use updating, giving them great potential for those interested in renovating.
About Port Alice, BC
Port Alice was largely uninhabited until 1917, when a mill was built in the area. The local pulp mill was one of the top economic drivers in the region until it closed, and its dismantling is ongoing. The mill's closing has further contributed to the village's pristine natural surroundings.
In Port Alice, the amenities are pretty few. Still, you will find a hotel, a small shopping area, a liquor store, a library, a community recreational centre, and more. For more access to stores and other facilities, the community of Port Hardy and its population of around four thousand residents is only a forty-five-minute drive away.
For those looking to live amidst nature or real estate investors interested in property in a pristine area of Vancouver Island, Port Alice is a community off the beaten path that offers great opportunities at attractive prices.
Getting to Port Alice
BC Highway 19 connects the city of Nanaimo to the northern reaches of Vancouver Island, terminating at Port Hardy. To get to Port Alice from down island, you take the newly-paved Highway 30, north of Port McNeill. The drive is around 50 km and takes approximately forty-five minutes.
Port Alice is too small a community to have its own airport, but if you're interested in flying, there are direct flights from Vancouver to Port Hardy, operated by Pacific Coastal Airlines. These flights leave three times a day and offer the added benefit of truly scenic views of Vancouver Island's rugged coast and the Broughton Archipelago.
Port Alice Weather
The weather in Port Alice is often misty—the vegetation is lush, and the foggy ocean views are a core characteristic of the area. It's known for being one of the wettest places in the country, with a whopping three and a half metres of rainfall per year.
Port Alice is rainy, but the weather is also very mild. It rarely snows—on average, there are a few centimetres of snow during the winter months, but temperatures rarely freeze at all, and it's common to see entire winters pass without a snowflake. During summer months, average temperatures are usually mid to low teens, occasionally reaching around twenty degrees on the warmest days.
Port Alice may not be the ideal destination for sun lovers, but there's almost nowhere in Canada where you'll find more consistently mild temperatures.
Port Alice Culture
Because of the tranquillity of Port Alice and the unique landscapes that surround it, it's a relatively popular spot for visual artists and photographers. You'll find a few art galleries on the stretch around Marine Drive, including a stained glass studio as well as plenty of paintings of the beautiful west coast landscapes.
Surrounded by beautiful hiking trails and camping areas, Port Alice also has a culture of outdoor recreation. You'll find residents of this community are passionate about spending time outdoors and exploring the local environment.
Port Alice Education
Port Alice falls within School District 85: Vancouver Island North. There are eleven schools in this school district and around 1,500 students. Other communities served by School District 85 include Port Hardy, Port McNeil, Woss, and Alert Bay.
In Port Alice, a single school—Sea View Elementary School, offers courses from K-10. Students from Port Alice head to North Island Secondary in Port McNeill for grades 11 and 12.
North Island College's Mixalakwila campus is located in Port Hardy for postsecondary education. At this campus, you'll find academic courses, career programs, and vocational classes as well.
Port Alice Health Care
The Port Alice Health Centre serves the health needs of Port Alice residents. This facility is open every day, with a doctor available between Monday and Thursday. Services provided at the Port Alice Health Centre include home support, nursing, occupational therapy, mental health and substance counselling, social work, and more.
Port Alice does not have its own hospital. Residents head to Port McNeill Hospital or Port Hardy Hospital when they require further medical care.
Things to Do in Port Alice
Port Alice is surrounded by beautiful places to get outside and engage with nature. Biking enthusiasts often head over to the Rumble Hill Bike Trail, which offers several different runs that vary in difficulty, appealing to beginners and experienced riders.
Port Alice provides easy access to Quatsino Sound, which offers excellent fishing opportunities. The area is known for its supply of rockfish, in addition to crab and prawns. Those interested in catching Red Snapper or Ling Cod may find what they're looking for as well.
One of the top outdoor attractions in Port Alice is the Alice Lake Loop Trail. The park has genuinely unique landforms, including the striking limestone karst. There's also a giant flooded sinkhole called the Devil's Bath.
Port Alice Realtors
Are you thinking of buying or selling a home in Port Alice? If you're looking to buy a home, contact our Loyal Homes real estate agents, who can answer all your Port Alice community, neighbourhood, and real estate questions.
If you're thinking of selling your Port Alice, BC home, our associated Listing Realtors can provide information on recently sold comparable properties, up-to-date real estate market information, and professional tips to help you prepare and sell your house for top dollar.