Pender Island Houses for Sale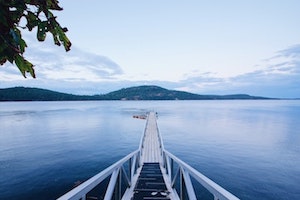 Search all Pender Island Houses for Sale and real estate listings below. One of the most ideal of the Gulf Islands is Pender Island, located among the southern Gulf Islands. What's referred to as Pender Island is actually two islands—North Pender and South Pender—which are separated by a small canal, connected by a bridge.
Around two thousand people live on Pender Island year-round, although the population swells in the summer months when many vacationers arrive to enjoy the beauty Pender Island has to offer. Be sure to register for a free account so that you can receive email alerts whenever new Pender Island properties come on the market.
Pender Island MLS Real Estate Listings
December 7, 2023
$1,175,000
Med. List Price
Pender Island MLS Real Estate Listings by Price
Pender Island Real Estate Market
British Columbia's Gulf Islands are some of the most attractive places in the province, home to wonderful mild climates, an abundance of beaches, and welcoming communities of artisans. Whether you're looking for a vacation property or a new home off the beaten path, idyllic island lifestyles are well within reach on Pender Island.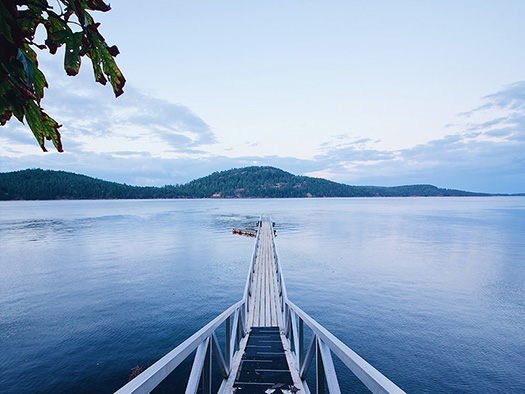 On Pender Island, you'll find quaint character homes built in the 1940s and 1950s on large, sunny lots perfect for family homes, vacation properties, or studios for artists and artisans. The large, heavily-treed properties on Pender Island offer plenty of seclusion and privacy, and the abundance of space opens up options for auxiliary structures, including guest homes, artist studios, and workshops.
Pender Island has an ideal Mediterranean climate, and you'll find large, luxurious properties built by and for those who choose to make the island home to their luxury retreat. There are large modern homes built strategically to maximize light exposure. Some of the best opportunities for real estate investors on Pender Island come from affordable undeveloped lots with ocean views. The lots in the Magic Lakes Estates area have all the necessary services available and are ideally situated near Magic Lake's beautiful swimming area.
About Pender Island, BC
Pender Island has more than twenty beach areas and is primarily a residential area with few shops or businesses. However, the essentials can be found at the Driftwood Centre. Pender Island is a rural environment, with walking paths through beautiful, unspoiled forest areas. There are plenty of private and secluded beach areas around the islands' perimeter and plenty of opportunities for unbelievable wildlife spotting opportunities, including the whales and dolphins that show up in the Strait of Georgia. Pender Island is hard to beat for a laid-back and truly scenic living experience.
Getting to Pender Island
Pender Island is located in the Salish Sea, with the Lower Mainland to the east and Vancouver Island to the west. The quickest way to get to Pender Island from the Lower Mainland is by taking a floatplane operated by Seair. Flights leave three times a day from Richmond.
The most common and affordable way to get to Pender Island from the Lower Mainland is by BC Ferries, which has a regularly scheduled route from the Tsawwassen to Otter Bay on Pender Island. These ferries take around eighty minutes and tend to leave three times a day. In Victoria, ferries to Otter Bay also depart from the Swartz Bay Ferry Terminal.
The third way to get to Pender Island is by private or hired boat. Pender Island is known for its low moorage rates, and there are several public docks and marinas. These docks can get very busy in the summer months, and reservations are recommended.
Pender Island Weather
Pender Island enjoys a mild Mediterranean climate, with warm, dry summers and mild, wet winters like the other Gulf Islands. The Gulf Islands have among the mildest winters you'll find anywhere in Canada, and even frost is rare during those months. Most Pender Island residents keep the outdoor activities going all year long, and many of the trees and plants remain green.
While winters are damp, they create beautiful foggy landscapes. Some locals cite the winter months are their favourite time of year, as there's more of a sleepy community feel. During the summer, temperatures tend to fall in the low to mid-twenties—perfect for spending time on the countless beaches.
Pender Island Culture
Pender Island is a popular escape for people from the Vancouver and Victoria areas. The culture is primarily centred around getting outdoors and enjoying the multitude of activities and opportunities the islands present. Whether it's boating, fishing, and even scuba diving, you'll find enthusiasts making the most of Pender Island's natural amenities.
Despite being a small island, Pender is home to a nine-hole public golf course considered one of the most beautiful in the province. Pender Island has one of the best disc golf courses around as well. Pender Island has a few local independent newspapers reporting on the community's goings-on and publishes a local travel guide. There's a strong sense of community pride among the residents of Pender Island.
Pender Island Education
School District 64 Gulf Islands serves public education on Pender Island, which operates ten schools across the varied islands. There's a single school on Pender Island; Pender School has classes from K to 12, serving all the islands' school-aged children. For post-secondary education, the nearest options are in Victoria and Vancouver.
Pender Island Health Care
Pender Island does not have its own hospital. The nearest hospital is Lady Minto/Gulf Islands Hospital, located on Salt Spring Island. It has nineteen acute care beds and several services for all the Gulf Islands residents.
The Pender Islands Health Centre has several facilities for residents, including dentists, a medical clinic, health and wellness programs, and community support programs.
Things to Do on Pender Island
One of the best places to explore Pender Island is Mount Norman Park, spanning more than a hundred hectares of forests and fields. The highlight of this park is the half-hour hike through twisting trails that leads to the Mount Norman summit, which is the highest viewpoint on Pender. The views over the Strait of Georgia and the other Gulf Islands are stunning.
While Pender Island has few businesses and shops, there are a handful of excellent local producers of food and beverages. One of the best is Twin Island Cider, which produces cider using only local ingredients and offers a relaxing and informative experience in its quaint tasting room.
Pender Island has a rich history that includes the habitation of Coast Salish peoples for thousands of years and European exploration in the late 1800s. This history can be engaged with at the charming Pender Islands Museum, situated in an old farmhouse over a century old.
Pender Island Realtors
Are you thinking of buying or selling a home on Pender Island? If you're looking to buy a home, contact our Loyal Homes real estate agents, who can answer all your Pender Island community, neighbourhood, and real estate questions.
If you're thinking of selling your Pender Island, BC home, our associated Listing Realtors can provide information on recently sold comparable properties, up-to-date real estate market information, and professional tips to help you prepare and sell your house for top dollar.