Oak Bay Houses for Sale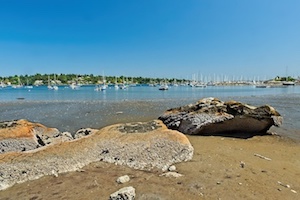 Search all Oak Bay Houses for Sale and real estate listings below. Oak Bay is a picturesque community in the Greater Victoria region of Vancouver Island and is referred to as the most "British" community in the region. You can spend an afternoon exploring Oak Bay Village and partake in an authentic Tea Room or browse the shops for British sweets.
Oak Bay is full of charming galleries, boutiques, cafes and more. Be sure to register for a free account so that you can receive email alerts whenever new Oak Bay properties come on the market.
Oak Bay MLS Real Estate Listings
December 2, 2023
$2,044,500
Med. List Price
Oak Bay MLS Real Estate Listings by Price
Oak Bay Real Estate Listings by Neighbourhood
Oak Bay Real Estate Listings by Type
Oak Bay Real Estate Market
Oak Bay was listed as Vancouver Island's number one place to live and the third-best in all of BC by Maclean's magazine. It has a low crime rate, is close to all amenities, including the downtown Victoria core, and has excellent commuting options.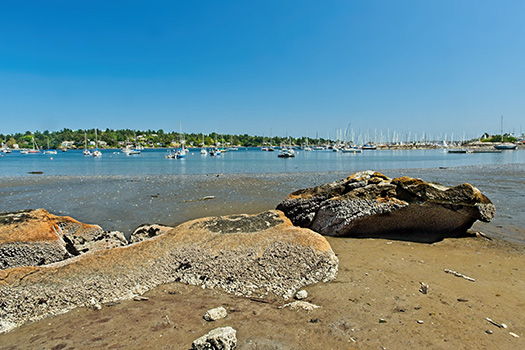 In 2022, Oak Bay, BC witnessed the sale of 169 single-family homes. Data from the Vancouver Island Real Estate Board (VIREB) reveals that these homes were listed at an average price of $2,349,300 and sold at an average price of $2,319,100. The sales price averaged at 99% of the listing price, with an average of 24 days on the market for each single-family home. Our real estate statistics provide a comprehensive overview of the single-family housing market in Oak Bay, with up-to-date figures and insights.
There are two distinct neighbourhoods within Oak Bay; Uplands and South Oak Bay. The streets of South Oak Bay are lined with charming character homes, many of which have been updated while keeping their historic charm. Some of the roads in this neighbourhood, such as Windsor Road and David Street, are lined with beautiful mature trees, magnificent during spring, summer, and autumn. Near the waterfront, you will find various apartment and condominium buildings, some of which are across the street from the ocean.
In Uplands, there is a mix of older homes, both ranchers and multistorey. In the east area of Uplands, stunning luxury estates are found with large privacy hedges and gated entries. There are clusters of condos and townhouses lining Beach Drive for anyone looking to downsize without compromising quality. Oak Bay's properties are distinctive and desirable, so it is no surprise that so many people call Oak Bay home.
About Oak Bay, BC
Oak Bay is bordered by Saanich, the University of Victoria, Juan de Fuca's Strait, Haro Strait's and Foul Bay Road. Oak Bay is a member of the Capital Regional District (CRD) and is located in the historical territory of the Coast Salish People, which was incorporated in 1906. The municipality of Oak Bay is known for its tree-lined streets and prestigious amenities and is a popular destination for tourists. Oak Bay Village is a quaint strip of boutique shops, pubs, and restaurants.
Willows Beach is one of the best swimming beaches in the Victoria area, and the Henderson neighbourhood has many quiet places where you can take a step back and relax. The name Oak Bay comes from the Garry Oak trees found in the region and are an endangered tree species protected by law. For more valuable info into the unique features and considerations of Oak Bay, read our informative pros and cons blog.
Getting to Oak Bay
The most common methods to get to Victoria are flying to the YYJ Victoria International Airport or catching a BC Ferry sailing to the Swartz Bay terminal. From both locations, it is just over a thirty-minute drive to downtown Victoria, B.C. You can rent a car, catch a shuttle or take public transit. There is also the option to drive onto the ferry if you wish to bring your vehicle.
Oak Bay is located about 3km from downtown Victoria, a short and picturesque ten-minute drive. You can also take a short taxi ride, take the city bus, bike, or walk from downtown.
Oak Bay Weather
The average summers in Oak Bay, British Columbia, are relatively dry with occasional cloudy days. The average high in the summer is a comfortable 20°C, with an average low of 12°C. July is a pleasant and sunny month, and for most tourists is considered the best time of year to visit.
The winters in Oak Bay tend to be rainy and wet, and in December, there is an average of only 1.9 hours of sunshine per day. Although cloudy, the weather remains temperate, and Oak Bay is desirable to live year-round, with the average high around 7°C and the average low at 3°C, sometimes dipping below zero. Snowfall is rare on the Southern tip of Vancouver Island but does happen.
Oak Bay Culture
Oak Bay is home to sections of the University of Victoria and has a mix of public and private schools in the area. The atmosphere in Oak Bay is relaxed and charming, and the community comes together to hold celebrations and gatherings with a rich heritage and a love of the arts. Many community organizations in Oak Bay contribute to the arts, and the municipality contributes to the CRD Arts Development Service, an organization that provides funding to arts organizations across the capital region.
Oak Bay Education
Oak Bay is part of the Greater Victoria School District 61 and provides a variety of schools for kids of all ages from K-12 and post-secondary education institutions, including the University of Victoria, a short 6-minute drive.
Oak Bay Health Care
With its proximity to downtown Victoria and its well-established community, Oak Bay has all the health care amenities you could ask for. There are multiple family doctors and walk-in clinics to choose from and dentists, physiotherapists, and specialists of all kinds. You can find alternative medicines, yoga studios, massage clinics, chiropractors, and long-term care facilities.
The Royal Jubilee Hospital is the nearest general hospital, approximately 2 km away or a 5-minute drive. This hospital has 24-hour emergency services and handles everything from mental health challenges to surgeries.
Things to Do in Oak Bay
Everything you'd want to do in Oak Bay is within walking distance, from shopping in unique boutiques to visiting art galleries, trying local wines, or just hanging out in a coffee shop. Some spas and salons will cater to your every whim, and you can join a tour group out on the ocean and try your luck at whale watching or relax at one of the nearby beaches.
Oak Bay is home to one of the oldest golf courses in Canada, The Victoria Golf Club. The Royal Victoria Yacht Club and the Oak Bay Marina are also in the area. A fun afternoon activity can include a walking tour and spotting the heritage properties listed on the official Oak Bay Community Heritage Register. These are formally recognized homes that are deemed to be of heritage value or character.
For athletic residents, there is the Oak Bay Half Marathon with multiple events and the Royal Victoria Marathon to participate in if you like to run or if you want to volunteer. The Recreation Oak Bay center has year-round tennis, figure skating, hockey, swimming, and a full-service gym.
Once a year, you can check out the Collector Car Festival, where Oak Bay Avenue is transformed into a pedestrian walkway, showcasing anywhere from 200 to 300 cars. There is the Oak Bay Tea Party at Willows Park, a family event with a carnival, live music, a bathtub race, parade, and an airshow every summer! Proceeds raised are donated to local service organizations. The Bowker Creek Brush Up is an art show held at beautiful Bowker Creek, with music, artists selling their wares, musicians, and live demonstrations.
The community celebrates Christmas and Halloween, and annually, Oak Bay holds an "uber garage sale" called the Garagellenium. All participating households and community centers are listed on their website in advance so you can plan your day of treasure hunting. The Garagellenium only lasts for one day, from 9 am to 1 pm, and takes place exclusively at homes in the Oak Bay neighbourhood.
Oak Bay Realtors
Are you thinking of buying or selling a home in Oak Bay? If you're looking to buy a home, contact our Loyal Homes real estate agents, who can answer all your Oak Bay community, neighbourhood, and real estate questions.
If you're thinking of selling your Oak Bay, BC home, our associated Listing Realtors can provide information on recently sold comparable properties, up-to-date real estate market information, and professional tips to help you prepare and sell your house for top dollar.