North Saanich Houses for Sale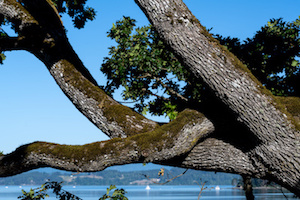 Search all North Saanich Houses for Sale and real estate listings below. North Saanich is surrounded by water on three sides, boasting beautiful views from almost anywhere. Home to rural-residential real estate, you can find farmland or a charming family home here in North Saanich.
As for leisure activities, there are several trails and paths to explore in North Saanich so grab your boat or kayak and make use of the 45 km of shoreline! Be sure to register for a free account so that you can receive email alerts whenever new North Saanich properties come on the market.
North Saanich MLS Real Estate Listings
December 9, 2023
$2,100,000
Med. List Price
North Saanich MLS Real Estate Listings by Price
North Saanich Real Estate Listings by Neighbourhood
North Saanich Real Estate Listings by Type
North Saanich Real Estate Market
North Saanich is subdivided into 11 distinct neighborhoods. In the south, the neighborhoods from west to east include Coles Bay, Dean Park, Bazan Bay, and Ardmore. A mix of homes can be found in these neighborhoods, from high-end estates to established single-family detached dwellings.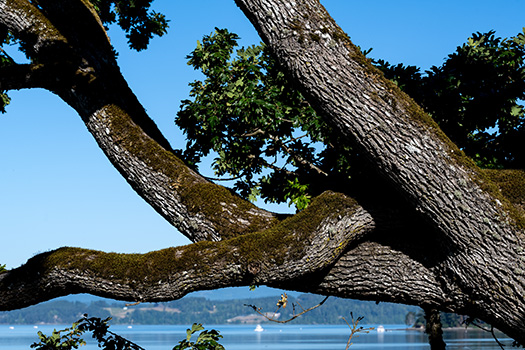 Sandown neighborhood is situated between the Airport region in the south and Lands End in the North. Located on the northwest arm of the peninsula, Deep Cove is the largest neighborhood in North Saanich. The neighbourhoods of Deep Cove, Sandown, and Lands End are home to some breathtaking estates, featuring four-car garages, panoramic ocean views, private beach access, and acreage. More established houses for sale can also be found in Deep Cove, but you can expect to pay higher prices for homes in this desirable neighbourhood.
On the northeast side of the peninsula are three smaller regions: Swartz Bay, Curteis Point, and McDonald Park. You will find luxury, private waterfront estates, executive single-family homes, or a modern townhome or condos in these neighborhoods.
Stay up-to-date with the changing dynamics of the North Saanich single-family real estate market by checking our real estate stats blog, updated monthly.
About North Saanich, BC
As the 'finest rural-residential area in all of Canada,' North Saanich's motto, "Eetsun-Hunnumut" (Saanich language for 'the land where it is good to be'), accurately depicts this stunning region of the Saanich Peninsula west of the San Juan Islands. 40 km of shoreline borders North Saanich on three sides! This makes North Saanich a desirable place to live due to the stunning views from many homes within North Saanich neighbourhoods.
Getting to North Saanich
A beautiful combination of hills and valleys surrounded by shimmering seas, North Saanich can be reached by car (country roads or highway), bus, ferry, and plane! From Downtown Victoria, North Saanich is a 25-minute drive along Highway 17. From Nanaimo, BC, North Saanich is 146 km (a 1.5-hour drive). Regularly scheduled ferries run from Tsawwassen to Swartz Bay and from Washington State to Sidney.
North Saanich Weather
North Saanich summers last from mid-June to mid-September (average daily high temperature: 20 °C). The cool season from November 12 to March 5 has an average daily high temperature below 10°C. With the cool months comes the precipitation. The wet season in North Saanich begins in mid-October and ends in late April.
The temperate climate and rich soils of North Saanich have enabled the region to develop into a fertile agricultural community with small farms, roadside produce stands, and wildflower stalls.
North Saanich Culture
The Saanich Peninsula is on the Traditional Territories of the Coast Salish Peoples. The first settlers in the North Saanich region were John and Mark Coles in 1857. As more people followed John and Mark Coles, infrastructure was built, including the Hotel Sidney in 1891. A sawmill, school, general store, and canning company followed.
The construction of an air force base in 1952 at the Victoria International Airport (YYJ) site led to a population boom. Sidney later became part of the larger North Saanich region, which was incorporated as a municipality in 1965. Today, North Saanich has a population of over 11,200 people (and a larger airport) and was voted by Maclean's Magazine in 2017 as the safest community in BC.
North Saanich Education
North Saanich is part of School District 63. In North Saanich, there are two elementary schools; Deep Cove elementary and Kelset elementary, one middle school, North Saanich middle school, and one high school, Parkland Secondary. The University of Victoria is a 30-minute drive from North Saanich and offers an array of programs.
North Saanich Health Care
Saanich Peninsula Hospital (Island Health) and Shoal Centre Sidney, BC, are the two hospitals serving the residents of North Saanich. Several General Practitioners also serve the region through privately owned (publicly funded) clinics.
Several registered therapists and health practitioners, including chiropractors, acupuncturists, massage therapists, and mental health professionals, provide North Saanich residents. Multiple assisted living and long-term care facilities are also available, including the Sidney Care Home, Abbeyfield St Andrews House, and the Peninsula.
Things to Do in North Saanich
A mix of rural and residential areas means North Saanich has all the activities associated with living in the city and adventurous outdoor activities related to country life. From hiking and Saturday morning markets to museums and country clubs, the region has something for everyone!
The Panorama Leisure Centre provides residents with various indoor facilities, including tennis courts, an ice arena, a pool, and a fitness center. Visitors and residents can explore the North Saanich region via extensive walking trails and parks, including; John Dean Provincial Park (north of Brentwood), Horth Hill Regional Park (highest viewpoints in the Saanich Peninsula), and Flight Path (9.3 km of paved trail around the International Airport).
North Saanich also boasts eight championship golf courses, including; Cordova Bay Golf Club, Glen Meadows Golf and Country Club, Olympic View Golf Club, Gorge Vale Golf Club, Bear Mountain Golf and Country Club, and Ardmore Golf Course.
For a lesson on history, residents are encouraged to visit the Sidney Museum and Archives on Beacon Avenue in Sidney. The BC Aviation Museum also offers a look into the past, and aircraft and aviation artifacts from as far back as 1910 line the hangar walls on Norseman Road.
North Saanich Realtors
Are you thinking of buying or selling a home in North Saanich? If you're looking to buy a home, contact our Loyal Homes real estate agents, who can answer all your North Saanich community, neighbourhood, and real estate questions.
If you're thinking of selling your North Saanich, BC home, our associated Listing Realtors can provide information on recently sold comparable properties, up-to-date real estate market information, and professional tips to help you prepare and sell your house for top dollar.