Nanaimo Houses for Sale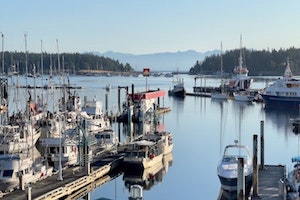 Search all Nanaimo Houses for Sale and real estate listings below. Step off BC Ferries into the heart of Vancouver Island. Nanaimo is known as the Harbour City, and for a good reason. The city stretches over 20 kilometres of waterfront coastline.
Nanaimo is the island's second-largest city and is home to over 90,000 residents. Fun fact: Nanaimo is the birthplace of the world-famous Nanaimo Bar! Be sure to register for a free account so that you can receive email alerts whenever new Nanaimo properties come on the market.
Nanaimo MLS Real Estate Listings
December 5, 2023
Nanaimo MLS Real Estate Listings by Price
See All Homes for Sale in Nanaimo
View TODAY's Newest Listings by beds, baths, lot size, days on the market, & more!
Nanaimo Real Estate Listings by Neighbourhood
Nanaimo Real Estate Listings by Type
Nanaimo Developments & Master-Planned Communities
Nanaimo Real Estate Market
Given the large size of Nanaimo, there are 16 distinct neighbourhoods within this city; Lantzville, Pleasant Valley, Uplands, Jinglepot, Central Nanaimo, University District, Chase River, Departure Bay, North Nanaimo, Diver Lake, Hammond Bay, Brechin Hill, Old City Nanaimo, South Nanaimo, Cedar, and Extension.
Discover the latest data on single-family home prices, listing inventory, and more for Nanaimo, BC in our real estate stats blog, updated monthly.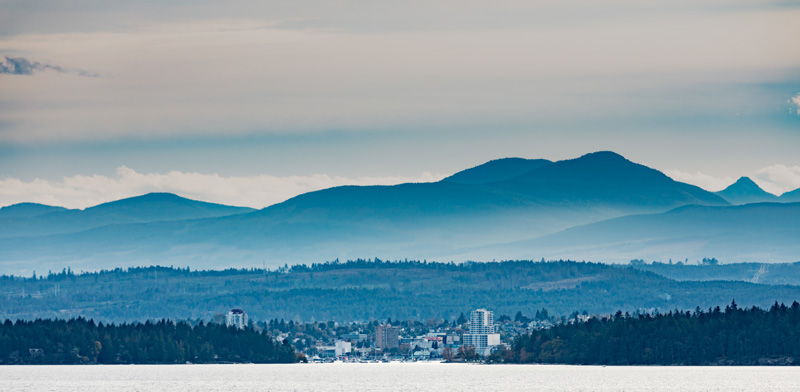 Jingle Pot account for most of the left region of the Nanaimo District. Houses in this neighbourhood are on larger lots with a mix of established homes and different sizes. Some homes in the South Jinglepot neighbourhood are situated at a higher elevation, providing sweeping views of the surrounding region. Properties in North Jinglepot consist of homes on small acreages often set back from the road. Furthermore, many of the real estate listings out here feature detached garages or workshops.
Hammond Bay is a desirable location to purchase a home due to its proximity to amenities while being close to beach access at Pipers Lagoon beach. This area has a mix of old and newer family homes and houses range from the mid-1900s to the late 2000s. Regardless, homeowners in this area take pride in their properties. Homes around Overlook Drive offer stunning panoramic views from their living rooms or kitchens!
North Nanaimo is a densely populated neighborhood. Here you will find well-cared-for mature homes as well as high-end estates with stunning ocean views. Even if you do not have ocean views from your house, if you drive down the road, you will likely see the big blue.
The Departure Bay neighbourhood is laid across large hills, which offer beautiful views of the surrounding area. There is a mix of modern estates, large single-family homes, and gated townhomes, including Edgewood's community. If you are thinking of purchasing a home in Departure Bay, keep in mind, many of these homes have steep driveways and could pose challenges during the winter months.
In the University District of Nanaimo, homes built in the early to mid-1900s reside here. Many of which have been renovated and modernized throughout the years. Since homes in this area are older, the lots tend to be slightly larger than other Nanaimo neighbourhoods. Townhomes and apartment buildings are also present in this neighbourhood.
Some homes sit on larger lots out in Chase River, many of which provide privacy from the mature trees along the street. Some desirable areas include Blackstone Estates and Country Hill Estates, and homes in these areas have beautiful family homes built throughout the 2000s. These houses range from 3 to 6 bedrooms with two or more bathrooms on average.
About Nanaimo, BC
Nanaimo is Vancouver Islands' second largest city and is right in the middle of the Island. Nanaimo has three main harbours: Departure Bay, Nanaimo Harbour, and Duke Point. For this reason, Nanaimo is a significant gateway to many other destinations on Vancouver Island. Stop and spend some time in Nanaimo; you will quickly realize how much this fantastic city has to offer.
Ever tasted a sweet and delicious Nanaimo bar? Well, these amazing dessert bars were created right here in Nanaimo. This no-bake treat is now world-famous and consists of three layers: a wafer and coconut crumb-base, custard flavoured butter icing in the middle, and a layer of chocolate ganache on top. You aren't a local until you have eaten a Nanaimo bar in Nanaimo!
Nanaimo is genuinely a destination city that has attracted many people for generations because of its arts, culture, recreation opportunities, and shopping. The population of Nanaimo has been steadily growing each year, and it is no wonder why. Nanaimo's way of life is full of fresh air, beautiful landscapes, and an active community! Interested in learning more about Nanaimo? Dive into the details of Nanaimo's pros and cons in our dedicated blog post.
Getting to Nanaimo
Situated along the East Coast of Vancouver Island, Nanaimo is in the heart of Vancouver Island. From Nanaimo to Victoria is only 111 km, and trips from Nanaimo to Vancouver are accessible with two different BC Ferries routes. Nanaimo is nestled nicely between the Beaufort Mountain Range and the Strait of Georgia. Although this is Vancouver Islands' 2nd largest city, its geographical size of 91.3 km2 gives it a spacious and natural feel. Nanaimo has done well to include many parks and green spaces to promote the cities natural landscape.
It does not take long to find yourself in a remote setting and removed from the hustle and bustle of Nanaimo. Within a few minutes' drive from the downtown waterfront, you can explore the surrounding wilderness or on the highway and headed to any one of Vancouver Islands hit destinations. Places like Mount Washington Alpine Resort are only a 1.5-hour drive away, Tofino and the West Coast are only 2.5 hours away, or within half an hour drive, you can enjoy several different Provincial Parks such as Rathtrevor Beach Provincial Park or Englishman River Falls Provincial Park.
If you prefer to travel by air than land or sea, then you are in luck! Nanaimo's Regional Airport has direct flights to Vancouver, Calgary and Toronto, and many other BC destinations. Nanaimo Harbour Waterfront Airport offers quick and easy flights to Downtown Vancouver via floatplane! It is true that Nanaimo's location provides an ideal way of life and acts as a fantastic service and transportation hub for Vancouver Island.
Nanaimo Weather
Sandwiched between the Beaufort Mountain Range and the Strait of Georgia, Nanaimo enjoys a Mediterranean-like climate. This means warm and dry summers with mild, cool, and rainy winters. Nanaimo receives annual precipitation of 1165 mm, which is lower than the Vancouver Islands average by almost 700 mm. This is due to an effect caused by the Beaufort Mountain Range, where the Aleutian Low-Pressure weather system is blocked as it travels from the West Coast of Vancouver Island to the East Coast. Winter temperatures on average rarely drop below 0°C and tend to sit between -0.2°C and 8.5°C. Nanaimo's beauty can be enjoyed year-round with only 11 days of snow per year and only 69 cm on average.
In the summer, Nanaimo comes alive, and thanks to all the winter rains, the first blooms of spring can be enjoyed in April. The flowers continue to rise, as do the temperatures from 10.3°C to 24.3°C in the middle of summer. These long warm summers make for a fantastic growing and barbeque season! Create your backyard sanctuary and host your friends and family on the back patio, long into the warm summer nights. The folks of Nanaimo take advantage of all this beautiful weather by hanging out on the beaches, swimming in the local rivers or lakes, and of course, enjoying their favourite beverages on one of the many patio restaurants throughout the city.
Nanaimo Culture
Nanaimo is BC's third oldest city and was initially developed as a Coal mining town for its major ports. As the Coal industry began to close, the forestry industry took off, and Nanaimo continues to thrive today due to the forestry industry, shipping, and shopping! Nanaimo is known as the shopping mecca on Vancouver Island, and many people from the neighbouring communities will travel over an hour to visit Nanaimo for a day of shopping. You can find big brand retailers to funky one-of-a-kind shops.
Nanaimo is the anglicised spelling and pronunciation of the name of the local first nations peoples, the Snuneynuxw. The Snuneymuxw tribe continues to thrive and has grown in an educated population that has diversified its economy, society, and governance structure while maintaining its roots.
Nanaimo is a music town! In old town Nanaimo, there are numerous different live music venues with the highlight is the Queens Hotel, which offers live music every night. Vancouver Island University students play a huge role in the music scene with an active music department educating students.
Nanaimo is home to over 90,000 people and is steadily growing. As a destination city, Nanaimo has attracted many immigrants from outside and inside of Canada. This influx of immigrants has enriched the culture and made for a diverse community. This robust community is highlighted in the annual Nanaimo Marine Festival. During this festival, there is a bathtub race! That's right, contestants transform a bathtub into a sea fairing vessel and race their boats along the coast of Nanaimo. This funky event is just one of the things that define this community.
Nanaimo Education
Nanaimo has so many opportunities to learn for children through to adult education. Nanaimo is a part of School District 68 which mission is "Together with families and communities, empowers all students to become healthy confident life-long learners and socially conscious citizens." The school district has 25 Elementary schools and five secondary schools in Nanaimo. There is also a combination school called ConnectED, which services K-12 and offers a take on distance education, where students can learn anywhere at any time. Students at ConnectED have a flexible work environment that allows them to learn while away and provides face-to-face time with teachers and other students. Nanaimo also offers other education options outside of School District 68. The Consiel Scolaire Francophone de la British Columbia offers a full fracophone school in Nanaimo. Océane School Nanaimo offers schooling from K-12 that promotes the mastery of the French Language. Aspengrove School is a private International Baccalaureate World School providing education from K-12.
In September 2008, Malaspina College was transformed into Vancouver Island University. VIU offers a wide selection of core courses, including but not limited to Business, Education, Tourism and Hospitality, Science, Humanities, and Trades. The main campus of Vancouver Island is located in Nanaimo, with $60 million invested into its campus facilities over the last ten years.
Nanaimo Health Care
Nanaimo is a part of the Central Island Health Service area of the Vancouver Island Health Authority, a publicly funded health care provider that provides a full range of health care services. Nanaimo has three Health units within this network: Nanaimo Public Health Unit, Nanaimo Princess Royal Family Center Health Unit, and the Nanaimo Regional General Hospital. In April 2019, it was announced that Nanaimo would also receive a new Urgent and Primary Care Center that will feature the equivalent of 14 new full-time health care providers to address the ever-growing community.
Nanaimo also hosts a vast array of private non-emergency services such as General Practitioners, Dentists, Chiropractors, and Optometrists. There are lots of at-home senior care services and live-in senior homes to choose from. All of your health needs can be fulfilled in Nanaimo.
Things to Do in Nanaimo
Nanaimo is very special in the sense that not only does the location provide for an abundance of outdoor recreational possibilities, like many of its neighbouring Vancouver Island Towns, but it also provides the recreation facilities and programs you would expect in a big city.
Nanaimo has so much to offer in recreation facilities: two indoor aquatic centers, three different arenas, numerous sports fields, and a plethora of private gyms, yoga studios, and recreation clubs. The Nanaimo Aquatic Center is home to one of the largest wave pools in western Canada and a 50 m Olympic competition length pool. The Nanaimo Ice Center boasts two NHL size rinks and has opportunities for public skating, community events, and a learn-to-skate program. Nanaimo also has an in-depth recreation guide offering programs for tots, youths, adults, and seniors.
Along with these significant sports facilities, Nanaimo has a long list of parks and green spaces, such as the Nanaimo River Estuary, the largest estuary on Vancouver Island and the 5th largest in Canada. Let's not forget about our furry four-legged friends. Nanaimo has 12 different designated off-leash dog parks for dogs and owners to enjoy alike. Westwood Lake is another local park favourite that comes alive in the summer months. With Lifeguards on duty, outdoor swimming lessons, and special events like live music Westwood Lake Park is the ultimate destination.
Fishing, Fishing, and more Fishing! Nanaimo has not 1, not 2, but 8 stocked fishing lakes within the city! Stocked annually with native species by the Freshwater Fisheries Society of BC, these lakes make for a great sport fishing opportunity.
Nanaimo also can offer year-round golf at one of its three different golf courses. The most well-known is the Nanaimo Golf Club, one of the best semi-private golf clubs on the island. In recent years Nanaimo's cycling community has grown drastically, and there is something for everyone in the cycling community with eight different Mtn Bike Trail networks and road cycling clubs.
Nanaimo Realtors
Are you thinking of buying or selling a home in Nanaimo? If you're looking to buy a home, contact our Loyal Homes real estate agents, who can answer all your Nanaimo community, neighbourhood, and real estate questions.
If you're thinking of selling your Nanaimo, BC home, our associated Listing Realtors can provide information on recently sold comparable properties, up-to-date real estate market information, and professional tips to help you prepare and sell your house for top dollar.