Malahat Houses for Sale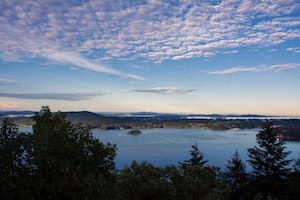 Search all Malahat Houses for Sale and real estate listings below. The Malahat region is located near south Vancouver Island and boasts cliffs and dense surrounding forests. This area is a vital gateway from South Island to North Island and offers breathtaking viewpoints along the drive of Saanich Inlet and surrounding Gulf Islands.
Be sure to register for a free account so that you can receive email alerts whenever new Malahat properties come on the market.
Malahat MLS Real Estate Listings
December 8, 2023
$1,399,900
Med. List Price
Malahat Real Estate Market
The Malahat region of Vancouver Island has a peaceful, rural feeling. Still, it is also situated conveniently near the highway, making commutes into Victoria and its surrounding communities quick. The Malahat region is rocky and hilly, which for a long time got in the way of there being much real estate development. However, in recent years there have been increasing developments near Elkington Forest, and near the old Bamberton cement plant, with beautiful views overlooking the Saanich Inlet.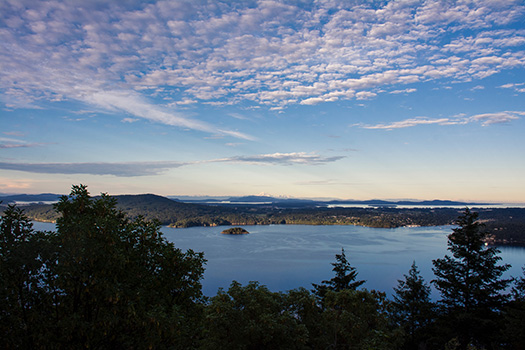 Many of the properties in the Malahat area are homes on large lots with long driveways that lead away from the highway, providing excellent seclusion and privacy. The properties further inland—near Goldstream Heights Drive and Ridgeline Drive—are located on beautiful rugged land surrounded by mountain views. These properties are also near Wigglesworth Lake and its nearly forty acres of green space.
The new Goldstream Heights subdivision has premium acreage for sale with panoramic views. Some of these lots, often available through Pinnacle Homes, are truly large, stretching up into the double digits of acres. These large, level lots could be the future site for a dream home of real estate investors looking to build a custom house. Undeveloped lots in this neighbourhood typically have drilled wells, constructed driveways, and power and phone ready to go, making them appealing for those looking to get started on building right away.
Those looking for move-in-ready properties will also find just-built properties in Goldstream Heights situated on large lots. These large family homes can stretch upwards of five bedrooms and feature an elegant modern design with high-end appliances and quality building materials. They also feature appealing lower levels with separate entrances, nine-foot ceilings, and kitchens. These lower levels could host huge family recreation rooms, and they have the potential for mortgage-helping rental suites.
While the undeveloped lots in Goldstream Heights are huge and feature unbeatable panoramic views, their price tags can be high. Smaller and more affordable lots can be found in the Malahat Forest Estates community. Malahat Forest Estates offers home building packages for those looking for help planning their build. They also allow real estate investors to build their own homes. The home designs submitted by Malahat Forest Estates range from affordable ranchers to large family homes that include basements.
About Malahat, BC
As you drive up to the summit, you climb 356 meters in elevation. The Malahat is a major connection point for southern Vancouver Island and the rest of Vancouver Island. Malahat itself is not a town, but there are dining experiences, accommodations, and other businesses along the way. The views as you drive along the summit are beautiful, and you can take the time to take in the views from one of the several pull-outs.
Getting to Malahat
Malahat is technically located in the Cowichan Valley but is only a short drive to British Columbia's capital city, Victoria. Due to Malahat being between Victoria and Duncan, it's accessible for people on both sides of the summit. Victoria International Airport and the BC Ferries are an hour's drive from Malahat, making it relatively convenient for anyone travelling by air or sea. While biking could be an option, it is not recommended due to the windy and narrow sections of the road.
Malahat Weather
Due to Malahat being located at a summit, the weather can quickly change. However, summers are short and dry, while winters are long, wet, cold, and cloudy. The warmer season for Malahat falls between mid-June to mid-September, with an average high slightly above 20°C. Meanwhile, during the colder season from November to March, daily temperatures are often below 8°C. Rain is expected in Malahat, which contributes to the beautiful forests you drive through. Due to the high elevation, you can expect to experience snow during colder months. Therefore, be sure to monitor the weather if you plan to drive to or through Malahat.
Malahat Culture
The name Malahat comes from the Malahat First Nations. There are caves that the Malahat First Nation's ancestors used for spiritual enhancement. Interestingly, the Malahat was first used as a cattle trail back in the early 1860s and used to take travellers three grueling days to pass over. This was inconvenient for those who relied on supplies that were boated into Victoria. People petitioned for a road to be built, but government officials said building a road would be impossible. However, over the years, the trail became a wagon road then paved in 1911. What is now a quick drive over the summit used to be a carefully planned trip with spare tires, food, and heaters!
Malahat Healthcare
Malahat is an hour away from Royal Jubilee Hospital in Victoria and thirty minutes away from Victoria General Hospital.
Royal Jubilee Hospital
1952 Bay Street
250 370 8000
Victoria General Hospital
1 Hospital Way
250 727 4212
Things to Do in Malahat
Malahat is opening a brand-new structure called the Malahat Skywalk in the summer of 2021, a 40-meter-high structure that offers views of the surrounding region. Malahat is home to multiple breathtaking lookout points, perfect for a day trip and who doesn't love free, so pack a lunch and take in the views at any of these lookouts. Malahat also has a few campgrounds, which can be a fun weekend getaway, and during the day, you can go on one of the hikes around Malahat, such as Mount Jeffrey, which rewards you with beautiful views of the region.
Malahat Realtors
Are you thinking of buying or selling a home in Malahat? If you're looking to buy a home, contact our Loyal Homes real estate agents, who can answer all your Malahat community, neighbourhood, and real estate questions.
If you're thinking of selling your Malahat, BC home, our associated Listing Realtors can provide information on recently sold comparable properties, up-to-date real estate market information, and professional tips to help you prepare and sell your house for top dollar.