Lasqueti Island Houses for Sale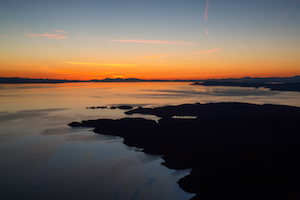 Search all Lasqueti Island Houses for Sale and real estate listings below. Lasqueti Island is one of the most interesting and eclectic communities on British Columbia's Gulf Islands and anywhere in the country. It doesn't have paved roads or electricity—the homes and few businesses on the island use solar power, wind power, and fuel generators.
It offers unbelievable potential for those looking to live a rural lifestyle on their terms. Be sure to register for a free account so that you can receive email alerts whenever new Lasqueti Island properties come on the market.
Lasqueti Island MLS Real Estate Listings
June 25, 2022
Real Estate on Lasqueti Island
Lasqueti Island has a small population of just a few hundred residents and has barely been developed. It has a single hotel and restaurant, a couple of BnBs, small markets, and several fire trucks. Commerce on Lasqueti primarily consists of artists selling their work, and there's a free store where residents exchange unneeded items. Cars can not be taken to the island by ferry, and most residents get around by bicycle, leaving their vehicles near French Creek for when it's necessary to travel to Vancouver Island.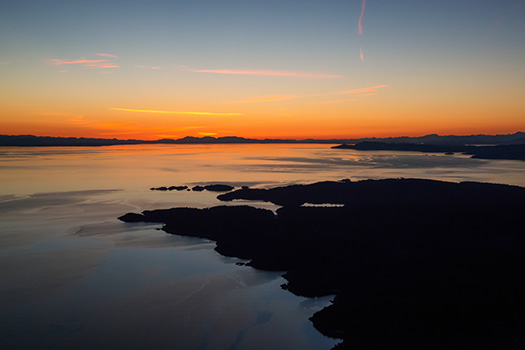 Despite this charming lack of development, Lasqueti is a relatively large island similar to Manhattan. Real estate investment opportunities are abundant, particularly for those with the ambition to create their own custom home. Many of the plots of land available on Lasqueti Island are very large—in the range of ten to twenty acres—and often include either solar panels or sources of running water equipped with micro-hydropower systems. Many of the homes on Lasqueti Island are heated by wood stoves fuelled by firewood from the properties themselves.
While life on Lasqueti Island is rooted in adventure, you'll find genuinely luxurious homes on the island's real estate market. Real estate investors with large budgets will discover options in sprawling, high-end oceanfront homes on numerous acres, often with paths or staircases that offer private beach access. Usually constructed with wood from the island's trees, Lasqueti Island's high-end homes offer charming yet elite living circumstances amidst dramatic views. High-speed internet on the island makes it possible to work and live at an island getaway.
On Lasqueti Island, all the real estate investment options come in the form of custom homes built in accordance with the vision of their previous owners. For this reason, the offerings are all unique, often with features designed to maximize the enjoyment of the surrounding views, including large wrap-around patios, giant windows, rock landscaping, and paths and walkways. For those looking to build, there are undeveloped lots available at reasonable prices for you to build a full-time residence or a vacation home within striking distance of Vancouver or Victoria.
About Lasqueti Island, BC
Awareness of the beauty and tranquility of the small islands off the east coast of Vancouver Island has continued to grow in recent years. As teleworking becomes increasingly popular and the cost of living in British Columbia's most prominent cities continues to rise, the appeal of living in a small island community surrounded by spectacular coastal views increases for many.
Lasqueti Island is one of the most undeveloped options within close distance of Vancouver Island. Life on Lasqueti Island is based on community values. The island has local food markets and a cooperative food system based on the community's needs and seasonal availability.
Like many of British Columbia's Gulf Islands, the history of Lasqueti Island is tied to adventurous figures from the past who chose to forge their path in a peaceful setting away from city bustle and regulations. Lasqueti Island is remote but not inaccessible—an affordable one-hour ferry makes trips five days a week when the weather is fair, multiple times a day, leaving from French Creek on Vancouver Island. Lasqueti Island's population of around 400 residents comprises artists, craftspeople, independent farmers, and other unique professions. Lasqueti Island offers quintessential rugged beauty in British Columbia's Salish Sea and offers ambitious real estate investors extensive potential.
Things to Do on Lasqueti Island
Lasqueti Island is an artistic-minded community, where celebrations and art exhibitions are common. The largest of these is the yearly Arts Fest, which tends to occur around the end of June or the beginning of July. It features local artists' artwork for sale, live musical performances, and activities for children. Heading to Lasqueti Island to check out the Arts Fest can be a great way to see for yourself whether the island's unique lifestyle is right for you and your family.
The waters of the Strait of Georgia around Lasqueti Island are widely renowned for their kayaking and canoeing opportunities. A popular trip with paddling enthusiasts is to head to nearby Jedediah Island Marine Provincial Park—a remote destination where you can camp in the wilderness near Long Bay. Many Lasqueti Island residents have their kayaks and canoes, but visitors can bring them over from Vancouver Island on the ferry by paying a small additional fee. Take note that water conditions in the Strait of Georgia can become dangerous at certain times of the year, and heading out on an ambitious kayaking or canoeing trip should only be attempted by the experienced.
Lasqueti Island has several parks and beaches to explore, and one of the top options is Squitty Bay, Provincial Park. At Squitty Bay, you can take in impressive views of the Comox Glacier across the water to the west. The park has pleasant picnic areas and a public dock from where boat expeditions can be launched.