Lantzville Homes for Sale & Real Estate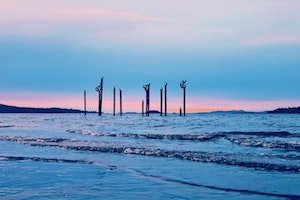 Search all Lantzville Houses for Sale and real estate listings below. Lantzville is a laid-back seaside community on the east coast of Vancouver Island, around a fifteen-minute drive north of Nanaimo. Homes on larger lots line the streets of this community.
Lantzville is a great place to call home for those who want to live in a quiet community near big city amenities. Be sure to register for a free account so that you can receive email alerts whenever new Lantzville properties come on the market.
Lantzville MLS Real Estate Listings
December 5, 2023
$1,282,000
Med. List Price
Lantzville Real Estate Listings by Type
Lantzville Real Estate Market
One of the main attractions of buying property in Lantzville is the easy commute from Nanaimo with lower real estate prices than in Nanaimo, leading to its status as a bedroom community. At the same time, while large properties are relatively less expensive in Lantzville than in Nanaimo, there are plenty of sprawling oceanfront properties on acreages that fetches high pricetags.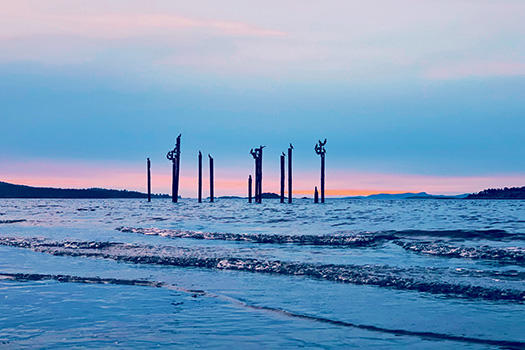 In Upper Lantzville, you'll find large family houses built in the last decade or so with large yards and ocean views. With large yards that often feature secondary structures, including guest homes, these properties represent potential for family homes with mortgage-helper rental suites, easing the transition into the Vancouver Island housing market for first-time investors.
Lantzville is a charming and laid-back community that offers a relatively rural and agriculturally-influenced style of life. Still, the real estate offerings can become luxurious down by the shore. In the northern part of Upper Lantzville—on the way to Nanoose Bay—you'll find beautiful homes built in the last decade on large lots stretching into several acres of prime oceanfront real estate. These homes—often featuring oversized balconies and airy, open-concept floorplans aim to maximize the views across the Strait of Georgia.
Some real estate investment opportunities in Upper and Lower Lantzville come from undeveloped land. Real estate investors who are willing to build will find large lots of a half-acre or more located on quiet roads, many without through traffic. Some lots already have septic and water to the lot. The proximity to the ocean and the abundance of parks and green spaces make Lantzville a strong option for tiny homes and other small modern property types, particularly for those on limited budgets. Lantzville's proximity to beautiful wildlife and outdoor recreational opportunities make it a top destination for vacation properties, particularly for investors from Vancouver and Victoria.
About Lantzville, BC
Looking out over the Strait of Georgia, its location offers unbeatable views, particularly at sunrise. Lantzville is mainly a residential area, with solid recreational facilities and parks accessible to residents but not many businesses or large buildings, creating a quiet, suburban atmosphere. For this reason, it's a popular choice for those who wish to work in Nanaimo but live slightly outside of the city itself.
Getting to Lantzville
One of the top perks of living in Lantzville is the balance it strikes between being a quiet, safe place to call home and how well-connected it is to other destinations on Vancouver Island. Lantzville to Victoria is only 127 km, and trips from Lantzville to Vancouver & the Lower Mainland are accessible with two different BC Ferry routes. Like its neighbor Nanaimo, Lantzville is nestled between the Beaufort Mountain Range and the Strait of Georgia.
Due to Lantzville's central location, you can be on the highway heading north or south to explore what Vancouver Island has to offer within a few minutes. Places like Mount Washington Alpine Resort are only a 1.5-hour drive away, Tofino and the West Coast are only 2.5 hours away, or within half an hour drive, you can enjoy several different Provincial Parks such as Rathtrevor Beach Provincial Park or Englishman River Falls Provincial Park.
If you prefer to travel by air rather than drive or take the ferry, you can! Nanaimo's Regional Airport is only a 25-minute drive and has direct flights to Vancouver, Calgary, Kelowna, and other major cities. You can also catch a floatplane to Downtown Vancouver from one of Nanaimo's harbours. Lantzville provides residence with a relaxed lifestyle while still providing easy access to transportation and amenities.
Lantzville Weather
Since Lantzville is 2m above sea level and is located between the Beaufort Mountain Range and the Strait of Georgia, it enjoys a Mediterranean-like climate. This means warm and dry summers with mild, cool, and rainy winters. Nanaimo receives an annual average rainfall of 919 mm, lower than the Vancouver Islands average by almost 900 mm. This is due to an effect caused by the Beaufort Mountain Range, where the Aleutian Low-Pressure weather system is blocked as it travels from the West Coast of Vancouver Island to the East Coast. Winter temperatures on average rarely drop below 0°C and tend to sit on average around 2.9°C.
In the summer, Lantzville sees an average temperature of 17°C between July and August. These long warm summers make for a fantastic growing and barbeque season! Create your backyard sanctuary and host your friends and family on the back patio, or have a picnic on the beach long into the warm summer nights.
Lantzville Culture
Lantzville used to be considered part of Nanoose and was a popular coal site that Mr. Grant owned. Eventually, an American company came in and bought Mr. Grant out in 1920. One of the directors of the American company was Mr. Fraser, Harry Lantz. From then on, the area became known as Lantzville. Believe it or not, Lantzville has a few homes that still stand today, that were the site of dozens of cabins that Chinese mine workers used to live in. Which is near Wiles Creek and is often referred to as "China Town neighborhood." While the reminiscence of the mining structures is no longer present, it contributed significantly to Lantzville's well-being, and the people of Lantzville are proud of its history.
Lantzville Education
Lantzville is part of the Nanaimo-Ladysmith School District 68 and has a preschool and elementary school. If you live in Lantzville, you can easily commute to multiple high schools in Nanaimo and Vancouver Island University, which is only a 15-minute drive.
Aspengrove Preschool
7660 Clark Dr, Lantzville
250 390 2201
Seaview Elementary School
7000 Lantzville School Rd, Lantzville
250 390 4022
Lantzville Healthcare
Lantzville does have a medical clinic directly in town. However, for more emergent care or other health services, it is best to go to Nanaimo. Like Lantzville, Nanaimo is a part of the Central Island Health Service area of the Vancouver Island Health Authority. The Vancouver Health Authority is a publicly funded health care provider that provides a full range of health care services. Nanaimo has three Health units within this network: Nanaimo Public Health Unit, Nanaimo Princess Royal Family Center Health Unit, and the Nanaimo Regional General Hospital.
Nanaimo also hosts a vast array of private non-emergency services such as General Practitioners, Dentists, Chiropractors, and Optometrists. As well there are lots of at-home senior care services and live-in senior homes to choose from. Lantzville is the ideal place to move if you do not want to live in the city but want to ease of mind knowing you're only a few minutes away from health services.
Things to Do in Lantzville
Due to Lantzville's proximity to Nanaimo, it can also enjoy all the luxuries Nanaimo residence do. Such as the numerous recreation facilities and programs, including two indoor aquatic centers, three different arenas, multiple sports fields, and a plethora of private gyms, yoga studios, and recreation clubs. The Aquatic Center is only 15 minutes from Lantzville and is home to one of the largest wave pools in western Canada and a 50 m Olympic competition length pool. The Ice Center is 20 minutes from Lantzville and has two ice rinks open to the public for skating and community events.
Like the nearby communities of Nanoose and Parksville, the seaside location and beautiful views in Lantzville have made it a prime destination for golf. Winchelsea View Golf Club is the neighbourhood course in Lantzville. It offers eighteen executive-length well-maintained holes, with views of the Strait of Georgia and nearby Coastal Mountains on the back nine of the course. In addition to its eighteen challenging holes, the club has licensed premises, a pro shop, and a clubhouse that offers banquet and barbeque facilities. Because of Lantzville's mild climate, public tee times are available year-round, seven days a week.
Fishing! Lantzville is near eight fishing lakes that are stocked annually with fish! If ocean fishing is more your style, the Georgia Straight of the Pacific Ocean is steps from Lantzville. You can fish off the beaches or hop in a boat and enjoy the water for the day. Don't have a boat? No worries, there are plenty of sportfishing charters waiting to take you on a fishing adventure.
A charming feature of many communities along the east coast of Vancouver Island is the seaside community pubs. Lantzville is home to the Lantzville Village Pub, the most popular dining option in town. It's a great spot to head for a drink after work with friends or for a hearty meal, featuring charming English-style dining room decor and menu options, in addition to the excellent views offered from its deck. The Lantzville Village Pub is nearly 100 years old but has undergone significant upgrades, making it a dip into the past and a modern dining experience.
Another dining option in Lantzville is Nori Japanese Restaurant, considered by some to be one of the best Japanese restaurants on Vancouver Island. For over a decade, Nori has developed a reputation for its creative menu, freshness, and arresting presentation styles.
Lantzville Realtors
Are you thinking of buying or selling a home in Lantzville? If you're looking to buy a home, contact our Loyal Homes real estate agents, who can answer all your Lantzville community, neighbourhood, and real estate questions.
If you're thinking of selling your Lantzville, BC home, our associated Listing Realtors can provide information on recently sold comparable properties, up-to-date real estate market information, and professional tips to help you prepare and sell your house for top dollar.