Homes for Sale in Langford, BC
Welcome to Langford! Below you will find the newest homes for sale and real estate in Langford, BC. If you would like more information on any of these Langford real estate listings, simply click on the property, register for a free account, and you'll have access to the full details. From there, you can click Schedule a Tour to request more information from our Loyal Homes Client Care Coordinators or schedule a viewing. Our Client Care Coordinators will be happy to provide you with property disclosure statements, past sales history, comparable properties which have recently sold nearby, and more, so please don't hesitate to ask for help!
For your convenience, we have included Langford community information at the bottom of the page, including directions for getting here and information about weather, culture, healthcare, recreation, schools, and the real estate market.
Newest Langford Real Estate Listings
Langford Real Estate Listings
November 27, 2021
Langford Real Estate Listings by Price
About Langford, BC
The city of Langford is a municipality of Greater Victoria, BC, on the Southern tip of Vancouver Island. The population is just over 45,000 people and steadily growing. In a 2021 article in Maclean's Magazine, Langford was voted best community in BC for livability and one of the most attractive communities in Canada. It has a stable and expanding employment base, and as the Westshore community's centre of business, is host to the majority of Greater Victoria's big box stores and commercial opportunities. The city's main streets are landscaped with palm trees and beautiful floral displays in the warmer months and thousands of tiny holiday lights in the winter, giving it a welcoming, community atmosphere. With the lower prices of real estate in Langford, compared to other BC communities, people are moving to Langford to raise their families, and the retirement community is thriving.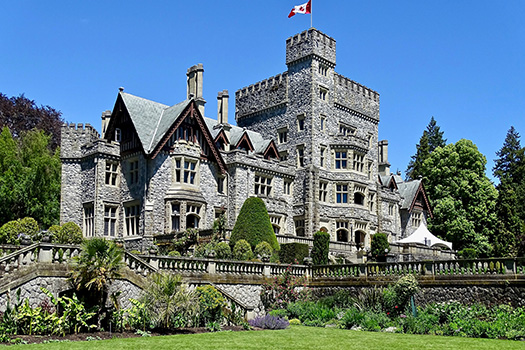 Getting to Langford
You can get to Vancouver Island from the mainland in one of two ways: by boat or by airplane. The quickest route is to take the BC Ferries route from Tsawassen to Swartz Bay if you are driving from Vancouver. From Swartz Bay, Langford is a 38km drive, which takes about 35 minutes. If you take an airplane, you will land at the Victoria International Airport (YYJ). It is a 40km drive from the airport to Langford, which takes about 33 minutes.
If you don't bring a car, city transit and shuttle busses can take you from the ferry or airport to downtown Victoria, where you can transfer to a bus out to Langford. Helijets and Harbour Air are also options that will take you from downtown Vancouver to downtown Victoria. On the island, Langford is a 14km drive from Victoria's downtown core and 100 km, or just over an hour's drive from Nanaimo.
Langford Weather
Langford is located on Vancouver Island, which has the most moderate and desirable climate in Canada. Summers are warm and dry, with the average summer temperature reaching a high of 19°C and a low of 12°C. The winter average has a high of 9.5°C and a low of 4°C. It occasionally dips below zero with light snowfall, but this is a rare occurrence, generally coupled with school closures and a celebratory "snow day" atmosphere in the city. The annual rainfall is 1066mm, or 42 inches, which falls in the winter months.
Langford Culture
Langford is a progressive community. There are all the amenities you would expect to find in any city, such as fast-food restaurants, grocery stores, banks, and shopping centres, but it also fosters an entrepreneurial attitude, with increasing amounts of new and innovative food and shopping locations. The city's motto is "Golden in setting, determined in Spirit," which references the incredible natural beauty of the surrounding areas and the hardworking, driven people who live there.
Langford is a city of varied interests, with something for everybody. There is a strong car culture, a working Speedway, and the annual "Show and Shine" car show. Small farmers' markets, the yearly Luxton fair, midway rides, agricultural exhibitions, music festivals, and art shows can be found in Langford. Whatever your interests, you will find like-minded people and things to do.
Langford Education
Langford is part of the School District 62 that services Sooke and neighboring communities. SD 62 provides four elementary schools, one middle school, one secondary school, and two private schools. Additionally, there are two alternative/continuing education institutions.
For post-secondary education, the University of Victoria is a 30-minute drive from Langford. Sprott Shaw College has a campus in downtown Victoria which is also a 30-minute commute via car.
Langford Health Care
Langford has family doctors, walk-in clinics, and the Westshore Urgent Primary Care Centre. The Victoria General Hospital is a 12-minute drive away when you take the highway. Dentists, senior homes, pharmacies, addictions services, mental health care, optometrists, and physical therapists are also present in the city. You can also find massage clinics and chiropractors, and other types of alternative health care providers.
Things to Do in Langford
The nature around Langford is incredible. You can camp or go for a hike at Goldstream Provincial Park to see the rainforest, Goldstream Falls, pass an old gold mine, or watch the incredible salmon spawn event in the fall.
Langford's Starlight Stadium is a new sporting facility expanded in 2019 to hold up to 6000 spectators. It is home to the Canadian professional soccer club Pacific FC, Rugby Canada, and the Westshore Rebels CJFL football team. On game days, the stadium features food trucks, craft breweries, and family-friendly entertainment on-site. Langford is also the home to the Victoria Shamrocks lacrosse team and the Victoria Grizzlies Junior A hockey team.
Langford has all kinds of family-friendly entertainment, including a professional disc golf course, a rock climbing gym, bowling, and a full-sized, 7-screen movie theater. The Langford Station Avenue is a new outdoor cultural center with artists, food trucks, dog parks, and on-site events.
You can go fishing in one of the four lakes in Langford, golfing at one of two renowned golf clubs, bring the kids to one of the urban parks or beaches, and walk or bike the entire city. Enjoy the nearby Westshore WildPlay Element Park, a tree-to-tree adventure course featuring zip lines, and a 40-foot "What's to Fear Jump." Go swimming, fishing, and hiking at Thetis Lake Regional Park, where you can bring your dog in the off-season.
Langford Real Estate Market
The district of Langford has 17 distinct neighbourhoods; Humpback, Goldstream, Bear Mountain, Florence Lake, Thetis Heights, Mill Hill, Atkins, Fairway, Langford Proper, Langford Lake, Westhills, Jacklin, Glen Lake, Walfred, Luxton, Happy Valley, and Olympic View which also spills into the districts of Metchosin and Colwood.
In the neighbourhood of Goldstream, there are multiple mobile home parks which provide affordable living close to the capital city of Victoria, BC. Some of these parks include Village Park Estates Mobile Home Park, a highly sought-after location due to its 19 years and up restrictions and affordability. Goldstream mobile park is another affordable real estate option with no age restrictions and is pet-friendly. For anyone looking for a 55+ park, Triway Seniors Development is the perfect place for you. Various apartment buildings offer open concept floor plans with two bedrooms, 1.5 baths on average. If you are looking for more space, there are detached single-family homes in this neighbourhood. These properties provide homeowners with 2,000 sq. ft. or more of living space on average.
Luxury custom-built homes, many of which boast immaculate views, can be found in the neighbourhood of Bear Mountain. Many of the single-family detached homes range from 2,600 to 6,000 sq. ft. There are a few new development projects in this neighbourhood, such as the Westview Phase 2 Development, which offers single-family detached homes with stunning views. Finlayson Reach is an elegant and luxurious condominium steps away from the World Class Bear Mountain Golf Course. Regardless of where you purchase a home in Bear Mountain, you will genuinely experience luxury living.
Florence Lake is home to the apartment complex of Sky Gate, which has been built to be 74% more efficient than the current building code required in BC! These beautiful units offer open concept living while offering building amenities including a dog run, gym, community garden, storage, and roof-top deck, to name a few. Triple Crown is another desirable Condominium in this neighbourhood, offering 1, 2, or 3 bedroom suites.
In Mill Hill, you will find a mix of everything. From apartment living to detached family homes or an affordable, well-maintained manufactured home. In this neighbourhood you can indeed find a home to fit your budget.
If space is what you are looking for, the neighbourhood of Happy Valley or Humpback might be the area to look. Here you will find detached homes on a few acres, many of which offer detached garages/shops and, of course, privacy due to large lots.
The community of Langford, British Columbia, has an array of subdivisions with property listings that will suit any buyer. Langford is one of the only cities in the Greater Victoria Area where a first-time buyer can get into the real estate market.
Langford Realtors
Are you thinking of buying or selling a home in Langford? If you're looking to buy a home, contact our Loyal Homes real estate agents, who can answer all your Langford community, neighbourhood, and real estate questions.
If you're thinking of selling your Langford, BC home, our associated Listing Realtors can provide information on recently sold comparable properties, up-to-date real estate market information, and professional tips to help you prepare and sell your house for top dollar.