Duncan Houses for Sale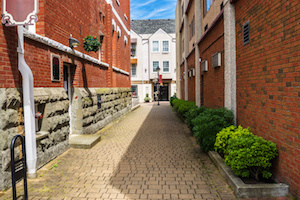 Search all Duncan Houses for Sale and real estate listings below. Lakes, rivers, rolling agriculture land, coastal inlets, and mountain forests make up the geography around Duncan, with a sizeable rural population surrounding the city.
Duncan has state-of-the-art facilities such as aquatic and recreation centres, public libraries, and education options. Be sure to register for a free account so that you can receive email alerts whenever new Duncan properties come on the market.
Duncan MLS Real Estate Listings
December 7, 2023
Duncan MLS Real Estate Listings by Price
Duncan Real Estate Listings by Type
Duncan Real Estate Market
Southeast in Duncan, there is a mix of ranchers and single-family detached houses, some renovated. Around Dobson Road, there are charming character homes and even some apartment buildings. Around Central Duncan, you can indeed find any type of real estate. From large to tiny character homes, adorable ranchers, older and newer apartment buildings, and commercial real estate and businesses. This makes it a convenient location for anyone who desires to walk to amenities.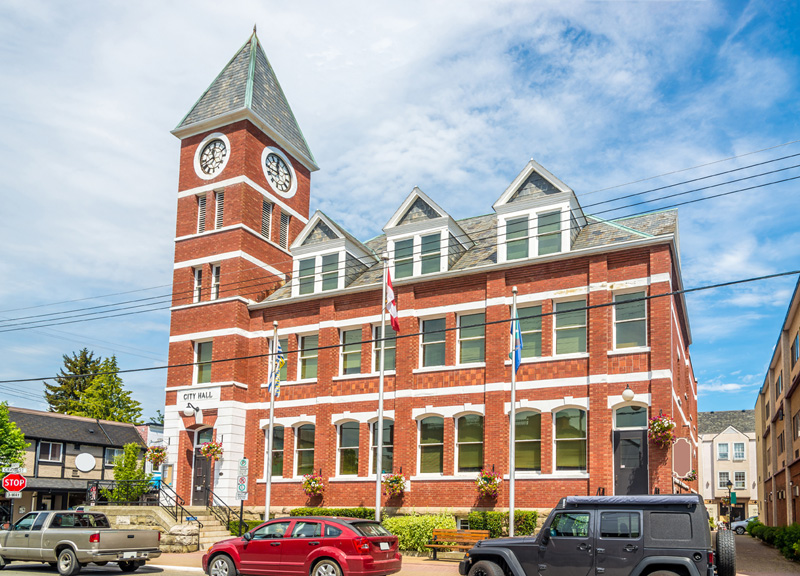 North Duncan is home to character homes on larger city lots which are great for anyone who enjoys some room. Due to the larger lot sizes, this offers homeowners room to park their RVs or boats. Cairnsmore Place is also located in this neighbourhood and is a long-term care facility that even has a hair salon!
Stay up-to-date with the latest single-family real estate trends and statistics for Duncan by checking out our monthly real estate stats blog.
About Duncan, BC
Duncan is the economic center and cultural hub for the greater Cowichan Valley area. The Trans-Canada highway runs right through the center of Duncan and is lined with gas stations, restaurants, and big-box stores. But step off the beaten path, and you will discover that Duncan has so much more to offer. Geographically speaking, Duncan is the smallest city in the nation with only 3.34 KM, but many who live in the surrounding area call Duncan home.
Major industries in the Duncan area include forestry, fishing, farming, health care, social services, and tourism. With a strong economy and relative proximity to Victoria, Nanaimo, and the BC Ferries terminals, Duncan has become a fantastic place to settle for young couples in the working class and wishing to start a family. Enjoy your favorite activities year-round in Duncan and see what this thriving community has to offer.
Getting to Duncan
Located at the base of the north end of the Malahat, Duncan sits right in-between Victoria and Nanaimo. At only 2.07 square miles, Duncan is the smallest city in Canada. Although the physical size of Duncan is small, many in the surrounding area use Duncan as their address, giving this city a diverse rural feel. Along the East Coast of Vancouver Island, Duncan is only minutes away from the calm inlets of Genoa Bay and Satellite Channel Ecological Reserve. This rich coastline has provided the first nations an abundance of food for generations and is still enjoyed today by many.
Duncan is surrounded by nature with vast forests, lakes, rivers, and open fields of agricultural land. Right in the city are two small fishing lakes and natural marsh wetlands. The Cowichan River, a salmon spawning river, runs right through Duncan and provides many recreational opportunities. Duncan has something for everyone, geographically speaking. Its proximity to other major city's such as Victoria and Nanaimo and access to the significant highway make travel extraordinarily convenient and easy.
Duncan Weather
Duncan is almost at the south end of Vancouver Island, and with many of the communities located this far south comes warmer year-round weather than some of Vancouver Islands' more Northern Communities. Duncan relishes in a Mediterranean climate, which means cool, wet winters and warm, dry summers. The average precipitation is only 1040 mm and is 800 mm less than Vancouver Islands' average precipitation. Duncan's weather gets even more appealing as it receives less than 50 cm of snow per year and 10 cm less than Vancouver Islands Average.
Many love the ability to get active outside year-round. The warm summers make for fantastic days boating and swimming on Lake Cowichan after a morning round of golf. A classic local activity is to float in an inflatable raft down the Cowichan River, soaking up the sun and riding the gentle rapids! In the winter, you can hunker down and enjoy one of the many new cafes or restaurants that keep popping up after spending the afternoon at the pool with the kids; Or join an intramural hockey team for some fitness and fun. Duncan residents venture into the forests to hunt or fish the rivers full of spawning Salmon in the fall. Come spring, as the days begin to get longer, perennials will start to bloom as early as April and mark the start of a long growing season ahead!
Duncan Culture
Duncan is the economic and cultural hub of the greater Cowichan Valley and provides major services for the 84,000 people living in Duncan's rural communities. The main artery of Vancouver Island, the Trans Canada highway running right through town, makes for a mixed and diverse community. The economy is primarily accredited to the services offered, such as health care, shopping, and schools. 53.4% of the population of Duncan belongs to the working class and is between 15 and 64. Among this group, 33% are married, which is very beneficial to Duncan's economy as they are more likely to bear children, spend more money and contribute to the community with spirit and liveliness.
Duncan is the cultural hub of the Cowichan Valley and home to the Cowichan First Nation Tribe. Cowichan is an anglicization of the Halkomelen language, Quw̓utsun̓, which means "the warm land." This group of First Nations is the single largest registered tribe of the Coast Salish Peoples and in British Columbia. Duncan is known as the "City of Totems" because, in 1985, 44 Totem Poles were constructed and placed throughout the city. You can follow the yellow footprints throughout the city to discover the rich history of Duncan and Visit all the Totem Poles.
Duncan is a very active community and is proud to support a dynamic hockey league. Duncan has produced several NHL Hockey players and is famous for being the largest hockey stick in Canada. Specifically made for Expo 86 in Vancouver, the hockey stick was bought soon after and brought to Duncan, displayed proudly on the Sports Center.
Duncan Education
Duncan provides many more opportunities for education when compared to its surrounding rural communities. Duncan is a part of the Cowichan Valley School District 79 with a Vision of educational excellence for everyone, every time. Duncan has two public secondary schools, several elementary schools, and a few private education schools. The Sunrise Waldorf School is a non-denominational K-8 independent school offering a Waldorf curriculum. For denominational schools in Duncan, Queen of Angels Catholic School services preschool to grade 9, and Duncan Christian School has independent elementary and secondary schools.
For adult education, Vancouver Island University has a satellite campus in Duncan. This campus offers a Bachelor of Education program, university transfer programs, academic prep, trades, continuing education, and applied technology certificate programs.
Below you can find the contact information for all the mentioned institutions:
Vancouver Island University, Cowichan Campus
2011 University Way, Duncan, BC V9L 0C7
(250) 746-3500
Secondary Schools:
Cowichan Secondary School
2652 James St, Duncan, BC V9L 2X2
(250) 746-4435
Quamichan Secondary School
2515 Beverly St, Duncan, BC V9L 4P3
(250) 746-6168
Elementary Schools:
Tansor Elementary
3594 Auchinachie Road, Duncan, BC V9L 4A4, Canada
(250) 748-4631
École Mount Prevost Elementary
6177 Somenos Rd Duncan, BC, V9L 4E7
(250) 746-7187
Drinkwater Elementary
6236 Lane Road Duncan, BC V9L 4E1
(250) 748-9232
Khowhemun Elementary
2918 Cliffs Road Duncan, BC, V9L 1C5
(250) 746-7845
Alexander Elementary
2471 Beverly Street Duncan, BC V9L 3A3
(250) 748-8148
Alex Aitken Elementary
2494 Roome Road Duncan, BC V9L 4L2
(250) 748-8724
Maple Bay Elementary
1500 Donnay Drive Duncan, BC, V9L 5R4
(250) 746-7541
Private institutions:
Sunrise Waldorf School
2148 Lakeside Rd, Duncan, BC V9L 6M3
(250) 743-7253
Queen of Angels Catholic School
2085 Maple Bay Rd, Duncan, BC V9L 5L9
(250) 746-5919
Duncan Christian Schools
495 Beech Ave, Duncan, BC V9L 3J8
(250) 746-3654
Duncan Health Care
Duncan is a part of the Island Health Care network and is home to the Cowichan District Hospital. In 2018 Cowichan District hospital was approved by the provincial government to receive a brand-new replacement facility. The process is now in a 5 phase concept plan with hopes of the project being completed by 2026. This project is vastly anticipated throughout the communities serviced by this hospital.
Duncan also plays host to several Senior care facilities, health clinics, optometrists, dentists, and other holistic care services. All your health care needs and so much more can be met in the Duncan area.
Things to Do in Duncan
Duncan has invested in its community with excellent recreation facilities. Duncan offers the Cowichan Sportsplex to keep the community active, which is family-friendly and boasts an arena, cushioned fitness path, outdoor exercise equipment, lighted sports fields, track, and lacrosse box! The Cowichan Aquatic Center is the flagship facility in the Cowichan Valley. Inside you will find a 25-meter pool, wave pool, sauna, hot tubs, and lazy river. Both facilities offer a variety of programs for tots, youths, adults, and seniors. There is something for everyone to get active in Duncan.
Along with many communities on Vancouver Island, recreational activities can be enjoyed year-round. 3 Golf courses service Duncan, highlighting Arbutus Ridge Golf Club, a 4 star rated 18-hole course, which received a sustainability award from Tourism Vancouver Island Foundation. Cobble Hill and Mt Prevost, Mtn Bike trail networks, are a short drive from Duncan and are some of Vancouver Islands premier trail networks. The vast network of rural roads provides excellent road cycling as well. Lake Somenos and Quamichan lake are stocked annually by the Freshwater Fishing association of British Columbia and offer excellent freshwater fishing opportunities right in Duncan.
Your recreation opportunities are endless in Duncan. Explore one of the many rec sites for a camping weekend and enjoy the great outdoors surrounding Duncan!
Duncan Realtors
Are you thinking of buying or selling a home in Duncan? If you're looking to buy a home, contact our Loyal Homes real estate agents, who can answer all your Duncan community, neighbourhood, and real estate questions.
If you're thinking of selling your Duncan, BC home, our associated Listing Realtors can provide information on recently sold comparable properties, up-to-date real estate market information, and professional tips to help you prepare and sell your house for top dollar.