Cumberland Houses for Sale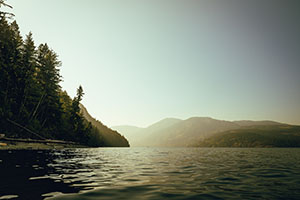 Search all Cumberland Houses for Sale and real estate listings below. Cumberland is a small village in the Comox Valley that has become increasingly popular in recent years for its artistic atmosphere, interesting shops, and excellent recreational opportunities.
By and large, the people moving to Cumberland are young and educated—former residents of big cities including Vancouver and Victoria looking for a calmer pace of life amidst nature. Be sure to register for a free account so that you can receive email alerts whenever new Cumberland properties come on the market.
Cumberland MLS Real Estate Listings
June 25, 2022
Cumberland MLS Real Estate Listings by Price
Real Estate in Cumberland
At present, Cumberland's population and popularity are on the rise as more businesses and amenities continue to spring up in the area. The communities mountain biking and artistic scenes continue to grow. Because of these factors, Cumberland's housing market is competitive. There haven't been large-scale new developments in the area, and the properties that spring up tend to go quickly—requiring patience and close attention by real estate investors. There are undoubtedly exciting real estate opportunities in Cumberland, and the area's popularity is certainly a boon for those looking to purchase rental properties or operate BnBs.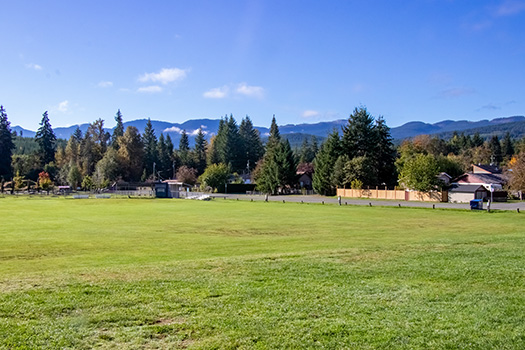 Cumberland is a small village in terms of size, and most of the homes are within easy walking distance of the community's main street, Dunsmuir Avenue. The most common property type in Cumberland is mid-sized two-story single-family homes built in the 1950s. While these homes have quaint mid-century looks, they're usually surprisingly large—often around 2,000 square feet, with four or five bedrooms. They often offer finished basements, giving them great mortgage-helper suite potential, whether you're looking to live in Cumberland or invest in a rental property. Typically located on quiet streets with shady trees, Cumberland's classic single-family homes are ideal places for kids to grow up.
If you continue driving west through Cumberland, you'll end up on Comox Lake Road, which takes you out to the nearby attraction of Comox Lake. Slightly outside of the village core, properties become larger and homes more rustic. You'll find large, country-style homes with large yards and lush foliage. These properties are even more off the beaten path than Cumberland itself and offer enhanced access to the local outdoor adventures.
In the Comox Valley in general, a popular home style is known as a Comox Box—large rectangular two-storey homes that feature plenty of living space. Comox Box homes— built mainly in the '60s and '70s—are excellent for their room for growing families. In Cumberland, you'll find Comox Box-style homes that have undergone renovations and updates, bringing them in line with more modern tastes by opening up living spaces and redoing windows and fixtures. The Comox Box homes available in Cumberland typically have good-sized yards that may feature patios, workshops, and even pools.
Cumberland is known as a quirky community, and occasionally you'll find eclectic properties to match. Occasionally you'll find homes that are well over a hundred years old that have undergone extensive renovations to provide a luxurious modern living experience while surrounded by antiquated charm. You'll also find opportunities in terms of serviced vacant lots in Cumberland where you can realize your small-town dream, however luxurious or humble you desire.
About Cumberland, BC
Cumberland's population is around 4,000 and growing.The average age of Cumberland is under forty—among the youngest of any community in Canada. The village of Cumberland has a storied history, which you can engage with at the community's museums. Cumberland was the first area of what is now known as the Comox Valley to be developed. Way back in the mid-1800s, the Cumberland area became a mining town. In the early 20th century, Cumberland had a population of around two thousand Chinese residents, and in the mid-20th century, there was a Japanese community in the area. These days, the main economic drivers in Cumberland are tourism and hospitality, in addition to the village's quirky independent shops.
Cumberland is a village filled with artists and creatively-minded people. A 10 km drive from Courtenay, Cumberland has its unique character and offers real estate investors an opportunity to enter a highly attractive market on the upswing.
Things to Do in Cumberland
Cumberland is known for the extensive network of hiking and biking trails it provides access to. It has become a popular spot with young adventure lovers who spend days biking— many of the vehicles driving around Cumberland have mountain bikes mounted on roof racks. In Cumberland, there's a network of nearly two hundred different mountain biking trails at every range of difficulty, spanning almost 200 km—an endless amount of terrain.
After days spent racing through the nearby mountain biking trails, a common activity in Cumberland is heading to the community's bars and enjoying local food and beer. The Waverly is a historic pub known for having great food and punching way above its weight when it comes to live music.
Another perk of living in Cumberland is that it's the nearest community to Comox Valley's top outdoor recreation areas—Comox Lake. Comox Lake is a big artificial lake that stretches 15 km long and is home to top-notch salmon and trout fishing. Comox Lake is a popular spot for boat sports, and you can explore the lake by renting kayaks, canoes, or paddleboards by the hour. For more exploration, some scenic trails wind all around the lake's perimeter.