Homes for Sale in Colwood, BC
Welcome to Colwood! Below you will find the newest homes for sale and real estate in Colwood, BC. If you would like more information on any of these Colwood real estate listings, simply click on the property, register for a free account, and you'll have access to the full details. From there, you can click Schedule a Tour to request more information from our Loyal Homes Client Care Coordinators or schedule a viewing. Our Client Care Coordinators will be happy to provide you with property disclosure statements, past sales history, comparable properties which have recently sold nearby, and more, so please don't hesitate to ask for help!
For your convenience, we have included Colwood community information at the bottom of the page, including directions for getting here and information about weather, culture, healthcare, recreation, schools, and the real estate market.
Newest Colwood Real Estate Listings
Colwood Real Estate Listings
November 27, 2021
$1,450,000
Med. List Price
About Colwood, BC
Colwood is the perfect place to live for people in all stages of their lives. It is located at the south end of the Island along over 7 kilometers of oceanfront but is only 10km from Victoria, which provides the perfect combination of city and seaside living without the high real estate prices seen in larger cities such as Victoria. Colwood offers breathtaking beachfront scenery ideal for walks, building sandcastles, beachcombing, and more for anyone who loves being near the ocean. Colwood as a community has made plans to ensure the maintenance of its natural environment, historical appeal, and family-friendly feel. Maclean's Magazine rated Colwood in the top 100 places to live in Canada due to its fantastic weather and low crime rates.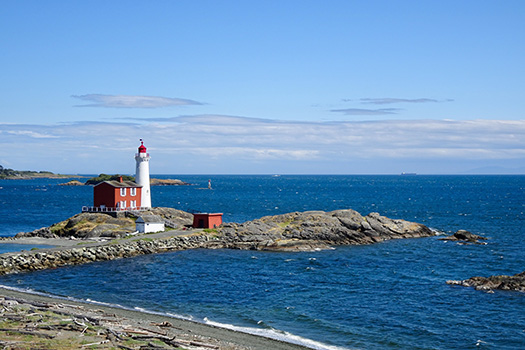 Getting to Colwood
Colwood is located at the south end of Vancouver Island, British Columbia, and it is only a short commute to British Columbia's capital city of Victoria. It is a beautiful place to live because it allows for a more relaxed lifestyle while still being close to the luxuries of the city. Victoria International Airport and Swartz Bay Ferry Terminal are only a forty-minute drive away, making traveling to the mainland and beyond easily accessible. Not to mention, Swartz Bay ferry terminal also provides access to the surrounding gulf islands, which offer perfect weekend getaways.
Colwood Weather
Colwood experiences a warm and temperate climate. Since it is located on the coast, the average temperature is cooler than inland regions. The warmer season falls between mid-July to mid-September and often averages around 19 °C, and the cool season is between November and March. Colwood often experiences quite a bit of precipitation between October and April, but that does not stop people from enjoying nature or cozying up with a cup of tea at one of the local coffee shops.
Colwood Culture
Colwood has a rich culture which can be found in many of the historical landmarks. The history begins with Coast Salish heritage and then European settlement dating back to the 18th century. Fisgard Lighthouse was built by the British in 1860 and is one of Canada's National Historic Sites. Colwood is also home to Fort Rodd Hill, an artillery fort built by the British to protect Victoria and the Esquimalt Naval Base. These are only two of the historic sites Colwood has for people to visit and would make a perfect day trip for families or people wanting to learn more about the heritage.
Colwood Education
Colwood is home to people of all ages and has five primary schools, two middle schools, and two secondary schools. Colwood also offers alternative programs for students with unique learning needs.
Colwood Health Care
Colwood is part of the Island Health Network, which offers services to people through clinics, centers, care facilities, hospitals, and care units. There are two walk-in clinics in Colwood; Colwood Medical Treatment Center and Westshore Urgent Primary Care Center. Victoria General is only a 12-minute commute from Colwood, perfect for any emergencies, and Royal Jubilee Hospital is 30 minutes from Colwood.
Things to Do in Colwood
Colwood has a variety of recreational opportunities. From trails and hikes to community centers, you will be sure to find something for the whole family. West Shore Parks & Recreation is a facility that offers skating rinks, swimming pools, exercise rooms, volleyball, tennis courts, and more. Not to mention the endless variety of hiking, biking, and walking trails around Colwood. Colwood is home to dozens of parks, so next weekend grab your furry friend and explore Colwood.
Colwood Real Estate Market
Neighbourhoods found in the city of Colwood on Vancouver island include; Colwood Lake, Colwood Corners, Royal Roads, Hatley Park, Wishart North & South, Lagoon, Triangle, Latoria, Royal Bay, and Olympic View, which spills into the neighbouring districts of Langford and Metchosin.
The neighbourhood of Latoria boasts stunning single-family detached homes, built in the mid-2000s on average are between 1,800 to 3,500 SqFt. Or you can purchase an open floor plan condo in Latoria Walk Complex, which is across from Olympic View Golf Course. If townhomes are more your style, buy one of the executive townhomes in the gated community of Latoria Walk.
Stunning modern executive homes can be found in the neighbourhood of Royal Bay. Such as a home along Pelican Drive, some of which are around 4,000 sq. ft. If you prefer low maintenance living, consider owning a townhome in the Pondview Development, which backs onto a greenbelt providing ultimate privacy. If you are looking to purchase an income helper, duplexes sometimes come available on the market. Homes in this area offer views of the surrounding region.
In the neighbourhood of Triangle, homes built around the late 1900s can be found. Some properties in this area are situated on large lots with three bedrooms and two bathrooms. Locations within this neighbourhood are located along hills that boast beautiful views.
Condominiums, duplexes, and townhomes can be found in the neighbourhood of Colwood Corners. Most of the real estate in this area was built in the mid to late 1900s. Properties in this area provide proximity to amenities, and the city of Victoria, BC.
In Sun Ridge, you will find well-established homes built in the mid-1980s. Many of these homes have long driveways and attached garages, ideal for anyone looking to purchase a home with room to store their RV or boat. In Sun Ridge, you will also find the Townhouse complex of Brittany Woods built in the early 1990s.
Colwood Realtors
Are you thinking of buying or selling a home in Colwood? If you're looking to buy a home, contact our Loyal Homes real estate agents, who can answer all your Colwood community, neighbourhood, and real estate questions.
If you're thinking of selling your Colwood, BC home, our associated Listing Realtors can provide information on recently sold comparable properties, up-to-date real estate market information, and professional tips to help you prepare and sell your house for top dollar.