Campbell River Houses for Sale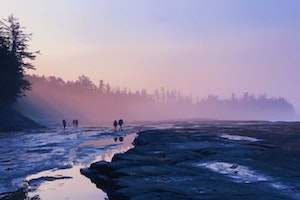 Search all Campbell River Houses for Sale and real estate listings below. Campbell River is a community with the conveniences of larger cities without compromising the natural beauty surrounding it. You can find several housing types to suit your needs in this beautiful coastal community.
Campbell River offers world-class fishing and Mount Washington for those who like to hit the slopes in your own backyard. Be sure to register for a free account so that you can receive email alerts whenever new Campbell River properties come on the market.
Campbell River MLS Ran Estate Listings
October 2, 2023
Campbell River MLS Ran Estate Listings by Price
Campbell River Real Estate Listing by Neighbourhood
Campbell River Real Estate Listing by Type
Rural Communities Near Campbell River
Campbell River Real Estate Market
Campbell River has five distinct neighbourhoods: Willow Point, Downtown & Central, Campbellton, Quinsam Heights, and North Campbell River.
Willow Point is a large subdivision and is located in the southern region of Campbell River. It is one of the fasted growing neighbourhoods in Campbell River. Here you will find older character homes, modern homes built in the early 2010s, and brand new builds. Regardless of the age of homes, there is a variety of ranchers and multistory houses. Some of the houses in these neighbourhoods even have views of the ocean. Homeowners in Willowpoint can enjoy local businesses, including coffee shops and markets. Not to mention the walkway along the ocean that provides the perfect place to walk, run, or bike!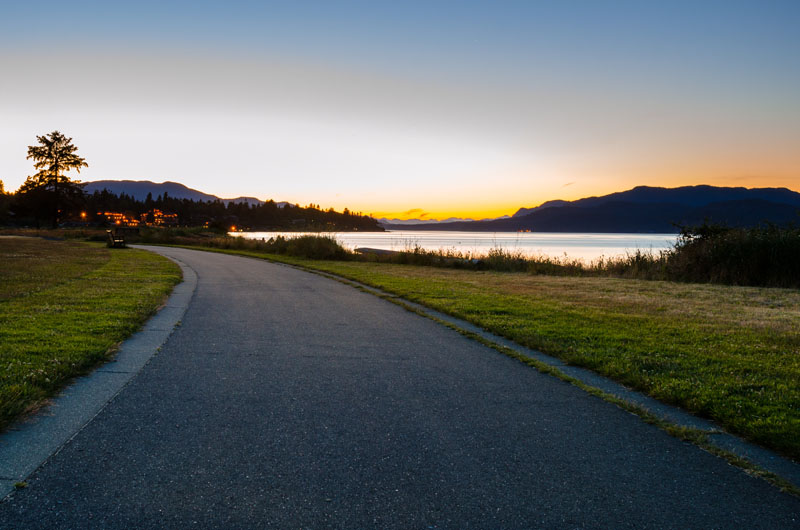 In the neighbourhood of Quinsam Heights, you will find larger acreages with a mix of newer and older homes, many of which have a secondary residence or detached garage/workshop. This neighbourhood is perfect for someone who likes some space but wants to live near the town's amenities. A significant number of these properties are ranchers, which are ideal for anyone with limited mobility. Townhomes can also be found in this neighbourhood. Along Forest Grove Drive, you will find a beautiful new development with homes on a larger lot, many of which have room to park a boat or trailer.
Downtown & Central Campbell River has an array of real estate options. You will find older and newer built homes across the street from the beach. As well as beautiful ocean-front condominiums. Downtown Campbell River has plenty to offer its residents and is the ideal place for anyone who prefers to be within walking distance.
Campbellton is in the north area of Campbell River and holds a significant amount of the city's history. In this neighbourhood, you will find businesses and small character homes that line its streets. If you live in this neighbourhood, you are conveniently minutes from amenities, including Canadian Tire, Walmart, and food chains.
North Campbell River is home to large estates with older and new houses, and commercial properties can also be found in this area. With many properties offering ocean views, North Campbell River is a beautiful place to purchase a home. Not to mention you are close to hiking trails, boat launches, and the well-known Painters Lodge.
About Campbell River, BC
Discover Campbell River B.C. and become mesmerised by the beauty that surrounds this hard-working town. Sandwiched between the start of the Discovery Passage and B.C.'s oldest Provincial Park, Strathcona Provincial Park, there is no shortage of nature in this area. Campbell River stretches along 22.5 km of beautiful beachfront coastline. The very popular Seawalk Paved Trail parallels the coastline and is a popular recreation outlet for Campbell River residents and tourists alike. Year-round you will see community members cycling, rollerblading, running, and walking along the path.
In the late 1800s, a British Journalist proclaimed Campbell River the "Salmon Capital of the World." Although this is not an official designation, Campbell River maintains this claim, and flocks of tourists travel here every year to catch the largest species of Pacific Salmon, the Chinook Salmon. Locally known as the Tyee Salmon, these fish can grow up to 30 Kg in size.
The population has been growing steadily in Campbell River at 5%. While this growth can be seen throughout the new neighbourhoods and recent real estate developments, it is no wonder why people continue to move to Campbell River. The natural landscape, high quality of life, and strong community ties make Campbell River a highly sought-after community to raise a family or retire. Explore the following pages to discover more about Campbell River B.C.
Getting to Campbell River
Campbell River is the gateway to the north end of Vancouver Island and is the last central town before the rugged wilderness takes over. Campbell River lies on the shores of the Discovery Passage and acts as a hub for transportation to the small homesteading Discovery Islands such as Quadra, Cortes, and Savary Island. Accessing Campbell River has never been easier with the development of the new Inland Highway 19 A. Driving times from Nanaimo are just shy of 2 hours and 3.5 hours from Victoria. Campbell River's two airports service the more remote communities in the area via helicopter and floatplane. Meanwhile, flights to Vancouver run daily and are only 35 minutes.
Campbell River is located at the mouth of, you guessed it, the Campbell River! This major salmon Bearing stream runs right through town into the Campbell River Estuary providing ecologic, economic, and recreational importance. Campbell River is in the center of both Vancouver Islands Mountain Resorts. The year-round Mountain Washington Resort is only an hour away, and meanwhile, the lesser-known Mount Cain further North is only an hour and a half away. Campbell River also has Strathcona Provincial Park in its backyard. This is the oldest Provincial Park in B.C. and has the tallest mountains on Vancouver Island.
Campbell River Weather
Campbell River has a Mediterranean climate based on the Koppen Climate Classification. As it is further North than most towns on Vancouver Island, it tends to have slightly cooler temperatures. In the summer, temperatures range from 11°C-24°C, and it is relatively dry. In the winter, temperatures range from -1°C to 7°C. Annual precipitation is just under 1500 mm and below the Vancouver Islands average of 1849 mm. Of this precipitation, 840 mm comes in snow and is slightly higher than the Vancouver Islands average of 590mm. This snow tends to only stick around on an average of 16 days a year.
The climate of Campbell River is perfect for enjoying everything the outdoors have to offer year-round. Although it can get stormy, many locals brave the storms and head down to the beach to watch the waves roll in or take advantage of the snow up at mountain resorts skiing, snowboarding, or snowmobiling. Many sailboats and yachts set sail from Campbell River into the Discovery Passage to explore the small islands, calm seas, and warm waters in the summer months.
Campbell River Culture
Campbell River is home to over 31,000 people and is growing at a rate of 5%. 63% of the population is between 19-64 and makes up the working population. It is no wonder why Campbell River has seen an economic increase in recent years. The residents of Campbell River inspire a work hard, play hard culture, and it is a common sight to see locals enjoying a beach fire along the coast in the evenings. They genuinely love the outdoors because it would be hard not to when you have the all-natural wilderness of Northern Vancouver Island knocking at your doorstep.
Campbell River is home to a large and active community of First Nations that makeup 11% of the population. This group is diverse within itself but is celebrated alike, such as the National Indigenous Day, where the Wewaikum Bighouse hosts a celebration of dancing and singing followed by a parade down to Spirit Square. Some nations living in Campbell River include Haida Gwaii, Cree, Heiltsuk, Nuchatlaht, and Coast Salish. Today the Weiwaikum Tribe holds the traditional rights to the lands. In the late 1990s, the Weiwaikum Tribe partnered with the Northwest Group to develop the downtown core into the Discovery Harbour Center that is enjoyed today. This project was the first of its kind in Canada; Where a mutualistic relationship was formed instead of just leasing out the traditional lands for use.
Campbell River's culture is transposed in the annual chainsaw wood carving competition called Transformations on the Shore that began in 1997. This event started when a local first nations artist carved an old driftwood stump into an Octopus and left it on the beach for the community to enjoy. Occty, the Octopus was vandalised a few days following its creation which caused a public outcry. The artist was able to restore the sculpture, and the community loved it so much that the Transformations on the Shore Festival was created. The event takes place in late June, but if you can't make it, don't worry. You can see many sculptures scattered throughout town, in the parks, and in front of local businesses.
Campbell River Education
Campbell River is a part of School District 72 and serves 5405 students with 17 schools. School District 72 is committed to "the achievement of personal excellence for all members of its learning community; staff, students and parents alike." Along with the K-12 school system, North Island College has a campus located in Campbell River offering post-secondary education. Of course, North Island College offers a variety, such as high school upgrading, University Transfer, Trades and Technical, Health and Human Services, Fine Art, Interactive Media, Tourism and Hospitality, Business, Office Administration, Accessible Learning, and Aboriginal Education.
Campbell River Health Care
Campbell River is part of the Island Health Network. in 2017, the brand-new North Island Hospital opened. This state-of-the-art facility is a full-service hospital offering emergency care, medical imaging, and medical laboratory services. There is also the Campbell River Wellness Center, which provides various outpatient care and chronic disease management. This includes Aboriginal Health and Community Nutritionist, Aboriginal Liaison Nurse, Bone, and Joint Clinic, Cancer Care Program, Chronic Disease Management, Diabetes Education, Heart Function Clinic, Hip, and Knee Clinic, Maternity Clinic, Medical Day Care, Phototherapy, Positive Wellness HIV and North Island Liver Services, Stroke Clinic, and Telehealth.
Campbell River also hosts a wide arrange of health and wellness services. This includes but is not limited to several General Practitioners, Chiropractors, Physiotherapists, Optometrists, and Dentists.
Things to Do in Campbell River
Campbell River is a recreational paradise! With the heart of nature knocking at your door, the activities you can do in Campbell River are endless. Five Provincial Parks surround Campbell River along with many other recreational sites that provide great camping opportunities. Campbell River comes alive in the summer with beachgoers cruising the 22.5 km Seawalk and enjoying the sunset with a beach campfire. Three golf courses service the Campbell River area, Sequoia Springs Golf Course, Storey Creek Golf Course, and Saratoga Beach Golf Course.
Being the Salmon Capital of the World, salt and freshwater fishing is a highlight in Campbell River as fishermen try to catch the famous Tyee Salmon. Just about every type of fishing is possible in Campbell River, depending on your style. Flyfish along the beaches, cast a line of the local docks while your family enjoys ice cream, try your luck in the Quinsam and Campbell River in the Fall, or enjoy the solitude of any one of the many remote lakes. If you aren't a fisherman, another fish activity growing in popularity is the Campbell River Salmon snorkel. Climb into a 5 mm rubber wetsuit and swim down the river with hundreds of salmon as they head upstream to spawn.
An uncountable number of hikes exist in the area for varying abilities. One noteworthy is the famous Ripple Rock hike that provides a beautiful view of Seymour Narrows and the maritime history of the largest man-made explosion that blasted the underwater mountain, Ripple Rock, to pieces to create a safer passage through the channel.
Along with any outdoor adventures, you may find yourself on, Campbell River has many recreation facilities and community sports. There are indoor and outdoor swimming pools, hockey rinks, and numerous fields for soccer and baseball. The opportunities for kids to play organized sports are fantastic in Campbell River, and there are even recreational or competitive sports leagues for adults as well. Get out there and get active in Campbell River.
Campbell River Realtors
Are you thinking of buying or selling a home in Campbell River? If you're looking to buy a home, contact our Loyal Homes real estate agents, who can answer all your Campbell River community, neighbourhood, and real estate questions.
If you're thinking of selling your Campbell River, BC home, our associated Listing Realtors can provide information on recently sold comparable properties, up-to-date real estate market information, and professional tips to help you prepare and sell your house for top dollar.