Houses for Sale in North Alberni, BC
Search all North Alberni houses for sale and real estate listings below. North Alberni is one of the most sought after a neighbourhoods in Port Alberni, BC. The area is characterized by mid to late century homes on large city lots. North Alberni is in a great school district and is close to some of the best shopping in the Alberni Valley.
Most houses for sale in North Alberni are two storeys, but there are some ranchers and even apartments in the neighbourhood. The area is popular among family's and retirees alike. To request up-to-date information about properties for sale in North Alberni, or to arrange a private showing, contact your Port Alberni real estate experts today!
Newest North Alberni Real Estate Listings
North Alberni Real Estate Listings
October 2, 2023
North Alberni Real Estate Listings by Price
Real Estate in North Alberni
In 2022, North Alberni experienced the sale of 61 single-family homes. Based on the statistics provided by the Vancouver Island Real Estate Board (VIREB), the average list price for these homes was $544,725, while the average sale price amounted to $543,600. On average, homes in North Alberni sold at 100% of their listed price, and the average days on market in North Alberni was 36 days in 2022.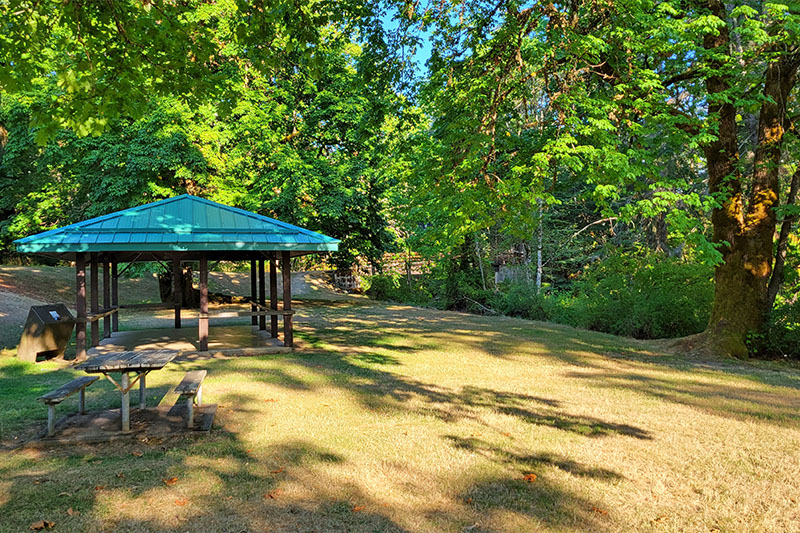 North Alberni is one of the most sought-after communities in the Alberni Valley. With easy access to all amenities and a high walking score, it is easy to see why. With properties ranging from expansive single-family homes to townhouses and condominiums, you will find the property to suit your needs whatever they may be in this vibrant neighbourhood.
Real Estate in North Alberni is serviced by reliable city services, including water and sewer. North Alberni falls under the City of Port Alberni and is served by the Port Alberni Fire Department.
With Sproat Lake, the Mount Arrowsmith and a vast variety of hiking trails, including the Alberni Inlet Trail a short drive away, no matter where you choose to live in the North Alberni area, you can be sure to enjoy the prime West Coast lifestyle.
About North Alberni
North Alberni is one of the most vibrant and sought-after neighbourhoods in the ever-growing Alberni Valley. North Alberni includes a little bit of everything that is wonderful about the Alberni Valley; from peaceful family neighbourhoods to some of the most affordable quality houses for sale in Port Alberni.
At the top of the hill, you will find the Pacific Rim Shopping Centre and a quiet little neighbourhood that happens to be the most sought-after of elementary school catchments. As you explore further down the hill you will pass one of the Valley's French Immersion schools, and come into the Old Alberni commercial district, which is home to a whole host of funky shops, parks and amazing restaurants and pubs.
At the base of the hill, you will discover the Victoria Quay where the waters of the Somass River meet the Alberni Inlet. This is a stunning place to watch bears, eagles, and other local wildlife. Nearby and connected by a boardwalk is the Clutesi Haven Marina; a freshwater marina which is a jumping off spot for some of the best ocean fishing on the planet.
Anywhere you visit in the Alberni Valley you will find yourself close to parks and breathtaking nature trails and North Alberni is no exception. Rogers Creek Park, Blair Park and the Kitsuksis walkway are some of North Alberni's most popular spots. There are over a million tourists a year driving right through the heart of North Alberni on their way to world famous Long Beach and those who stop by North Alberni find there is plenty to discover.
Things To Do in North Alberni
Pacific Rim Showing Centre
Just off of Highway #4, as you drive into town, you will find the expansive Pacific Rim Shopping Centre on either side of the highway. With a 24 hours fitness centre, coffee shops, grocery, fashion and hardware stores, there is no lack of shopping available no matter what you need to stock up on.
Kitsuksis Walkway
The Kitsuksis Walkway is one of the most popular and accessible walking trails in the Alberni Valley, popular with seniors, young families, and fur parents. Developed along both sides of Kitsuksis Creek, there are many amenities including a playground and waterpark at Blair Park, washrooms, play fields and picnic areas. At the north end of the trail, a dirt path takes you to a small waterfall below the train trestle that spans Kitsuksis Creek.
Clutesi Haven Marina
Port Alberni's marquee marina, Clutesi Haven is situated where the tidal fresh waters of the Somass River meet the ocean salt water of the Alberni Inlet. The Marina is a major hub for local tourism and played a factor in the community achieving the designation of "Canada's Ultimate Fishing Town" in 2010 by the World Fishing Network. With food trucks offering an international variety of selections, Clutesi Haven is the perfect place to cop a squat with some food, absorb the beautiful scenery and watch the fishing boats come and go with their daily catches. You may even be able to spy a bear, jellyfish, seals, herons, eagles or a playful river otter.
Victoria Quay
The Victoria Quay is nestled at the bottom of Johnston Road (Hwy #4) and saunters along the Somass River. Along the serene waterfront, you will find the Welcome Figures of the Hupacasath First Nation carvers and the Welcome Centre displays prominent First Nations artwork, providing a fantastic opportunity to learn about the rich history of the Alberni Valley's local First Nations people. The City of Port Alberni has a long-term plan to build a Quay to Quay Connection, which will create an easily accessible opportunity to take in the natural beauty of this wonderous Valley and Inlet.
Search Houses by Neighbourhood in Port Alberni, BC