Comox Houses for Sale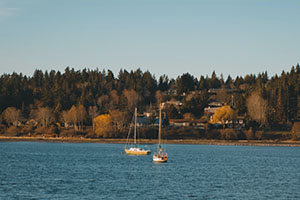 Search all Comox Houses for Sale and real estate listings below. Comox is a neighbourhood in Comox, BC, and the town of Comox could be considered the crown jewel of the Comox Valley area. It's a small coastal town of around 15,000 residents.
It combines convenient amenities with endless beaches, a quaint downtown area, and beautiful mountain views, including the Comox Glacier, the signature symbol of the town. Be sure to register for a free account so that you can receive email alerts whenever new Squamish properties come on the market.
Comox Neighbourhood Real Estate Listings
September 27, 2023
Comox Neighbourhood Real Estate Listings by Price
Real Estate in Comox
The high standard of living and warm weather available in Comox attracts plenty of retirees and young families attracted to the area's safety and amenities. The value of homes for sale in Comox has continued to rise in past years and shows no sign of slowing down. Because of Comox's popularity with seniors, one of the most common styles of properties is well-equipped, compact condo units, such as those found in Stevenson Place—an ideal community located right in the heart of downtown Comox. These units are sunny and offer extensive services to residents, in addition to excellent walkability.
In Comox, single-family detached two-storey homes are so popular that they're given a catchy name that's known up and down Vancouver Island—the Comox Box. Comox Boxes are large rectangular homes—typically more than 2,500 square feet. They were commonly built in the 1960s and 1970s, often with garages and balconies, on good-sized lots. A common sight in the Comox real estate market is Comox Box homes that have undergone significant renovations to conform to current styles. These updates often involve removing walls to increase airiness and the size of common areas and the addition of windows to maximize views and let in more light.
One desirable neighbourhood in Comox is the Parkwood Estates development. This quiet residential neighbourhood is near Highland Secondary School and near Lazo Road—a beautiful scenic drive that takes you right to the beach. In Parkwood Estates, you'll find plenty of townhomes and ranchers that are ideal for small families and retirees.
A popular residential neighbourhood in Comox is Foxxwood Heights—the first extensive subdivision built in the 1980s. While some new homes have been constructed over recent years, many of this area's 250 or so properties are thirty and forty years old. Generally, homes in Foxxwood are large with private yards, and the community is safe and quiet, with slow speed limits to ensure pedestrians and children are safe.
Comox has several beautiful beaches, and luxurious properties in the town can be found on the waterfront. In the Filberg Park neighbourhood, you'll find large custom homes built in the 1950s with amazing ocean and mountain views. Along the shores near the marina, you'll find sprawling modern luxury homes that carry steep price tags that reflect their stunning views and beach access, as well as the proximity to the shops and restaurants downtown.
About Comox
Comox is far smaller than the neighbouring city of Courtenay—which has a population of around 50,000 people—which has created a situation that's beneficial for Comox residents. Comox residents shop and access amenities in Courtenay but live in a peaceful, residential community. The shops in Comox are predominantly quirky, independent stores, restaurants, and cafes.
Comox is filled with parks, making it an excellent destination for those who desire a laid-back lifestyle primarily lived outdoors. It's a short drive from the superb skiing of Mount Washington and is a rare community where you can ski, swim and golf all on the same day. It's home to the Comox Airport, which offers daily short flights from Vancouver. It may be hard to believe, but these flights make it possible to commute to Vancouver for work.
The main economic drivers in Comox include the tourism industry, agriculture, health care, and education. The town is known for its very mild weather year-round and its access to mountain sports, fishing, hunting, and wildlife spotting. In Comox, you can live the good life in a friendly, peaceful community.
Things to Do in Comox
Comox is a laid-back town with plenty of natural beauty everywhere you look. One of the most popular and beloved pastimes that Comox residents take part in is heading down to the beach. One of the many beautiful beaches is Air Force Beach. It's sandy, rarely busy, and it's the perfect place to swim in the summer or beachcomb in the winter. Air Force Beach has picnic and camping areas and hundreds of little rabbits running all around.
Filberg Park is a cherished local attraction, home to the yearly Filberg Festival, which features an impressive arts and crafts exhibition each year. The Filberg Lodge is a heritage house built in the 1930s that is available for quaint tours. Visitors can walk the beautiful grounds and see the Comox Glacier from a, particularly pleasing vantage point. On sunny days, you can expect to see a ceremony of some sort taking place—it's the town's most popular spot for outdoor weddings, birthdays, and graduation ceremonies.
40 Knots Winery holds the distinction of being one of the nearest wineries to the ocean that you'll find anywhere. The ocean air gives their wines a distinctive taste that you'll want to check out during one of the tastings or classes they have scheduled. They have a patio, terrace, and balcony seating areas to enjoy the fine views and local wines.