Summerland Houses for Sale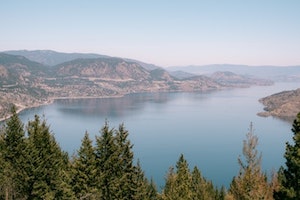 Search all Summerland Houses for Sale and real estate listings below. Summerland… and the living is easy! Often chosen for lists of the best small towns in British Columbia to retire, the District of Summerland, with a population estimated at less than 12,000, has fabulous weather, gorgeous beaches, picturesque orchard and vineyard scenery, and overall excellent quality of living!
Be sure to register for a free account so that you can receive email alerts whenever new Summerland properties come on the market.
Summerland MLS Real Estate Listings
October 2, 2023
Summerland MLS Real Estate Listings by Price
Summerland Real Estate Listings by Type
Summerland Real Estate Market
The stunning town of Summerland has homes and properties to suit anyone's tastes. These are some of the areas around Summerland; Trout Creek, Prairie Valley, Garnet Valley, Downtown, and Crescent Beach.
Trout Creek has a combination of different styles and sizes of homes. Most of these homes are on smaller lots but provide proximity to the lake if they are not directly lakefront. Some newly constructed homes can also be found around this area.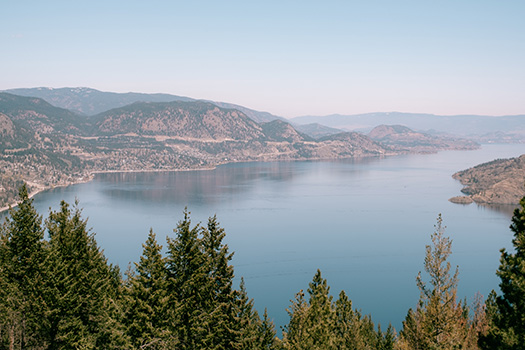 Prairie Valley is another area where you will find larger lots with single-family detached homes, and many of which also have detached shops or barns. Homes in this area are built on rolling hills that boast gorgeous views of the surrounding orchards.
Lakefront properties can be found in the area of Crescent Beach and range in size and style. Adorable ranchers are perfect for someone looking to buy a summer vacation home. Or you can purchase a large family home for year-round living on the lake.
Out near Garnet Valley, large acreages are found. Many feature fully fenced properties and secondary outbuildings such as shops, barns, and storage buildings. Rural Summerland is a popular country neighbourhood with rancher-style houses and manufactured homes, and the Summokan Mobile Home Park is in this area.
About Summerland, BC
Located in the Okanagan on the west side of Okanagan Lake between Kelowna and Penticton, Summerland has at least five beaches, five grocery stores, and many shops and boutiques. This little town with a big community spirit holds seasonal celebrations such as the Christmas Festival of Lights, regular art events, and sports games weekly.
Getting to Summerland, BC
From Kelowna, Summerland is approximately a 40-minute drive away, and driving from Vernon will take around 1.5 hours. From Williams Lake, Summerland is about a 5-hour drive. Vancouver's road trip time is approximately 4 hours, or you can take a quick 1-hour flight to Kelowna. Renton, WA to Summerland is about a 5.5-hour road trip via the I-5 N. Coming from Calgary will take you 8 hours if you're travelling through the Banff National Park and Kelowna.
Summerland Weather
Blessed with a desirable, gentle climate, Summerland lives up to its name. Though a bit of snow may occur in the winter, the temperature rarely goes too far below freezing. The summer season is usually delightfully warm historically, though shorter periods of hotter temperatures may occur. Rainy days are typically only 3 to 7 days per month, with June being the rainiest.
Summerland Culture
The community of Summerland, BC, embraces all things arts. This town includes talented performing artists, musicians, and potters… to name a few. One of their most popular cultural events is the Ryga Festival, inspired by George Ryga, a writer who lived in Summerland, British Columbia. The festival focuses on using creativity in the spoken and written word.
The Summerland Museum on Wharton Street has displays and artifact collections relating to the town's history. This includes what early life in Lower Town, Summerland, was like and orcharding history in the area. In addition to the exhibits, the museum also holds crafting workshops, kid's day camps, and even a gift shop.
For a pleasant, airy indoor space to do research or just read for a bit, the Summerland Library has tables, comfy chairs, and even a glass-enclosed study room. You could opt instead for some of what Summerland calls their "Coffee Culture" by enjoying your favourite blends crafted by two local bean roasters here.
Summerland Education
Summerland falls into the School District 67 Okanagan Skaha, including Penticton, Naramata, Kaleden, and Summerland. Within the district, there are eleven elementary schools, three middle schools, and three secondary schools. SD 67 also has three alternative/supplemental learning programs; ConnectEd, Indigenous Education, and International Student Program.
Summerland Health Care
Managed by the Interior Health Authority, the Summerland Health Centre on Atkinson Road is the primary medical care facility in the area. There is a lab for blood work, x-rays, and operating areas for conducting day surgeries, including cataract surgery. The primary walk-in health clinic in Summerland is Rosedale Medical Associates, located on Rosedale Avenue.
Things to Do in Summerland
With its combination of beautiful scenery and pleasant weather, Summerland is the ideal place to get out and explore all that this appealing town has to offer! Here are just a few of the spectacular beaches in Summerland:
With its sandy shore and sparkling water, Peach Orchard Beach Park is one of the most desirable swimming areas in Summerland. It offers a boat launch, a fenced dog beach, a kid's playground, and waterpark, fire pits, volleyball, and plenty of shade trees to hide from the sun.
Gordon Beggs Rotary Beach has soft sand, blue water and is the perfect place to take a swim or relax in the sun. The rock-ridged hills that backdrop the lake add to the already stunning water views here. This beach has two docks and tennis courts.
For something completely different, take a ride on the Kettle Valley Steam Railway. This Kettle Valley Railway (KVR) Kootenay to Coast Connector train was built between 1910 and 1915. It was used for all kinds of transportation by fruit growers and vacationers alike and is deeply connected to Summerland's history. The ride takes you along a 10-mile stretch of preserved railroad track that includes scenic views of vineyards and orchards as well as canyon and lake vistas.
Wine touring is a 'must do' when you visit Summerland! The aptly named Bottle Neck Drive is a winding road that leads to… wineries, of course. There are 15 different wineries with tasting rooms in this area alone. Most of them offer various events, including occasions that focus on food and wine pairings.
Summerland Realtors
Are you thinking of buying or selling a home in Summerland? If you're looking to buy a home, contact our Loyal Homes real estate agents, who can answer all your Summerland community, neighbourhood, and real estate questions.
If you're thinking of selling your Summerland, BC home, our associated Listing Realtors can provide information on recently sold comparable properties, up-to-date real estate market information, and professional tips to help you prepare and sell your house for top dollar.