Princeton Houses for Sale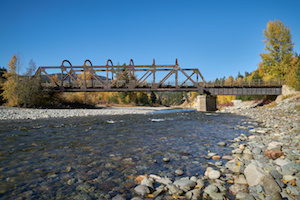 Search all Princeton Houses for Sale and real estate listings below. Princeton, BC, is known as the place "Where Rivers and Friends Meet." It is in the heart of the Similkameen Valley on the eastern edge of the Cascade Mountains. Princeton has a western influence, and ranchland lie on the outskirts.
With lakes, rivers and hiking opportunities within eyeshot of Princeton's town centre, playing outside is easy and endless. Be sure to register for a free account so that you can receive email alerts whenever new Princeton properties come on the market.
Princeton MLS Real Estate Listings
December 9, 2023
Princeton MLS Real Estate Listings by Price
Princeton Real Estate Listings by Neighbourhood
Princeton Real Estate Listings by Type
Princeton Real Estate Market
Princeton has a surprisingly large number of neighbourhoods, including; the 1st, 2nd, and 3rd Bench, Allison Flats, Airport, Deerview Estates, Downtown Core, Downtown North, Pine Park, Similkameen Tunnel, East Princeton, Copper Creek Apartments, Westridge Heights, and just under a dozen rural neighbourhoods.
The Benches make up the largest neighbourhood in Princeton and are divided into the 1st bench, 2nd bench, and 3rd bench. On the 1st bench, you will find a combination of smaller and large heritage homes built between the 1900s through 1950s. Single-family detached homes built between the '50s through '70s can be found on the 2nd bench. Lastly, newer homes built around the '70s to '90s rest on the 3rd bench and often feature 3-4 bedrooms. The bench neighbourhoods are close to town, exercise courts, and parks.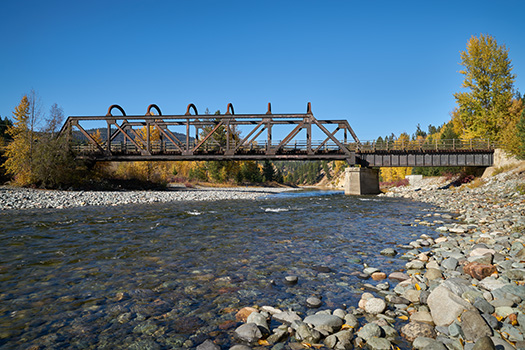 Allison Flats is situated along the Tulameen River and has mostly older homes in the east area. Two manufactured home parks and an apartment building. Newer homes can be found in Allison Flats across China Creek. West of town, you will discover Deerview Estates which features larger and newer estates built in the late 90s to the current day. These properties, on average, sit on half-acre lots and are close to trails used for biking and hiking.
The Similkameen Tunnel neighbourhood has become increasingly popular as new developments, including a residential duplex subdivision, have been constructed. You will also find smaller single-family dwellings in Similkameen Tunnel. This neighbourhood is close to outdoor recreation opportunities, including a swimming hole, playground, and trails.
Westridge Heights, which is located southeast of town, is another recent subdivision with large single-family homes. There is even a playground, gym, and an abundance of walking trails near Westridge.
If you want to buy an apartment, consider Copper Ridge Apartments, which underwent extensive renovations in 2008! These units feature covered decks and parking spaces. There is a multitude of other neighbourhoods in Princeton. Contact a real estate agent for more information if you are interested in large acreage, mobile homes, or commercial buildings.
About Princeton, BC
Historically, the area's industry-focused on mining for gold, coal, platinum, copper, and logging. This area is filled with orchards, ranches, wineries and is a haven for organic farming. In the summer months, you will find fruit stands abound.
The town is small and charming, with a population of just 2,828. It has seven blocks of businesses on Bridge Street and five blocks on Vermillion Avenue, with chain and family-owned restaurants, small boutique stores, banks, gas stations, and grocery stores.
Getting to Princeton
Princeton, British Columbia, is accessible by road and air, with a small regional airport (CYDC) two minutes from downtown with one runway and limited winter use. The next closest airport is the Penticton Regional Airport (106.6 km), and the nearest airport that reaches international destinations is the Kelowna International Airport, about 2 hours away (175.2 km).
The town of Princeton is located at the junction of Highway 5A, Highway 3, Coalmont Road, and Princeton-Summerland Road. Highway 3 is a scenic road that runs through the Similkameen Valley and joins Vancouver to the Okanagan Valley. Along this road, Princeton is 284 km (3.25 hours) from Vancouver, 114 km (1.25 hours) from Osoyoos, and it is 132.7 km (1.5 hours) to Hope. Merritt is 89.9 km away, or an hour's drive away on the Princeton-Kamloops Highway 5A.
Princeton Weather
In Princeton, BC, the summers are dry and warm, with clear skies and an average temperature high of 21°C and a low of 10°C. The area is one of the sunniest regions in BC due to protection from clouds by the surrounding mountains.
In the winter, the average high is -4°C, and the average low is -10°C. The two months with the most snowfall in the winter are January, with 33.9 cm, and November, 21.6 cm. The area is most suitable for winter sports like skiing and snowmobiling between December and March.
Princeton Culture
The Princeton Riverside Community Centre and Theater host dance, music, theatre, public art projects, and events throughout the year. There are clubs to join, such as the Bunchgrass Quilters, the Princeton Garden Club, the Community Arts Council, and the Princeton Curling Club. You can become a member of the Rotary Club, the Rodeo Club, or the Fish and Game Association, maintain the China Ridge Trails, or organize the Fall Fair.
Princeton has some interesting artistic flares throughout the area. It is known as the bronze sculpture capital of Canada, with 15 sculptures of local wildlife throughout the downtown streets to look at. You can find a large jet-plane weathervane at the entrance to the airport that turns with the wind and lights up at night. The Princeton Museum contains historical displays, a 1934 fire engine and a 1900 stagecoach, and hands-on exhibits for the kids.
Princeton Education
Princeton is part of School District 58, with two elementary schools, one secondary school, and an educational facility called The Bridge, a continuing education school for grades 8-12 and adult learners.
Princeton Health Care
In Princeton, there are many healthcare facilities. The Princeton General Hospital and General Hospital Laboratory downtown, with 24-hour emergency services. The hospital provides general medicine, acute HIV/AIDS inpatient service, convalescent care, wound care, transfusions, radiology, psychiatric care, gynecological and obstetrics, hearing, and palliative care. They also have outpatient nutrition counselling and drug and alcohol addiction resources.
The town of Princeton also has a diabetes clinic, a mental health and substance abuse clinic, a drop-in centre, public health centers in town, specialists, dentists, and more.
Things to Do in Princeton
Princeton, BC, is surrounded by rivers, mountains, lakes, and ranch lands, making outdoor activities extremely popular. You can go fishing, hiking, float down the Similkameen River, or take a canoe or kayak out onto one of the many lakes in the area. In the winter, partake in cross-country skiing and snowshoeing at the Thompson Plateau, and the deep powder snow on the mountains is excellent for snowmobiling.
Cycle the Kettle Valley Rail Trail, a part of the more extensive Great (Trans Canada) Trail, where you will find several historic mining towns, vistas over the Okanagan valley, and more. You can also walk or run parts of the trail over the Bridge of Dreams, through a 1000-foot lit tunnel, and swim by the trestle bridge. This section of trail is 492 km long, so be sure to plan your trip before setting out.
You can also go horseback riding on the China Ridge Trails, pan for gold at Two Rivers Park, play golf at Princeton's 18-hole Golf Club, or take a drive or motorcycle ride through the backcountry roads and enjoy the scenery.
The areas surrounding Princeton are ideal for wildlife photography, and depending on the time of year, you will spot mule deer, whitetail deer, elk, mountain goats, California bighorn sheep, black bears, coyotes, and moose. Princeton residents also like to bird-watch in surrounding areas. Remember to leave distance between yourself and wildlife and do not feed wildlife.
Princeton Realtors
Are you thinking of buying or selling a home in Princeton? If you're looking to buy a home, contact our Loyal Homes real estate agents, who can answer all your Princeton community, neighbourhood, and real estate questions.
If you're thinking of selling your Princeton, BC home, our associated Listing Realtors can provide information on recently sold comparable properties, up-to-date real estate market information, and professional tips to help you prepare and sell your house for top dollar.