Oliver Houses for Sale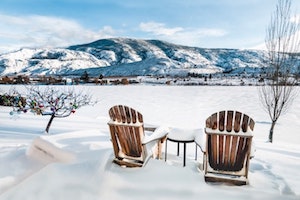 Search all Oliver Houses for Sale and real estate listings below. If you're looking for small-town living in a picturesque environment, it's hard to beat Oliver. This little town is found in the southern part of the Okanagan Valley, along the Okanagan River.
Oliver is known for having relatively affordable real estate compared to other markets in BC's interior. Be sure to register for a free account so that you can receive email alerts whenever new Oliver properties come on the market.
Oliver MLS Real Estate Listings
September 24, 2023
Oliver MLS Real Estate Listings by Price
Oliver Real Estate Listings by Type
Oliver Real Estate Market
There are several different property styles to choose from in Oliver. Within the limits of the town itself, there are plenty of options for affordable mid-century ranchers. You can also find new modern subdivisions and some spectacular lakefront luxury homes. Most of the real estate options in Oliver are two and three-bedroom homes, and a large majority of Oliver's residents own their own homes. Around a third of the homes in Oliver were built between 1960 and 1980, and the streets are generally quiet.
Moving slightly outside of the limits of the town is where things can start to get interesting. There, you'll find homes on large plots of land, anywhere from around half an acre to properties that span dozens of acres. Are you thinking of starting a small farm or orchard? How about your private winery? In Oliver, the possibilities are endless.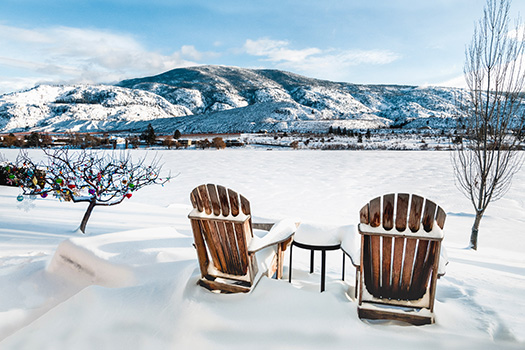 About Oliver, BC
Because of its abundance of sun and its high-quality soil, Oliver has become known as the wine capital of Canada. For a time, it was also known as the home of the cantaloupe. In Oliver, there's no shortage of agricultural excellence
Beyond its agricultural industries, Oliver is home to excellent outdoor recreational opportunities, including some great golfing. Oliver is one of the warmest places in the entire country, with dry and hot summers and pleasantly cool winters. The price of real estate in Oliver is generally more affordable than in the larger nearby city of Penticton. But at only a half-hour drive away, Penticton's resources are within easy reach.
The Oliver area has a fascinating history: the Syilx Okanagan Nation, fur trading and the gold rush in the 19th century, the Soldier Settlement Act after World War One, and more. It has long been a popular destination for migrants worldwide and features an engaging, diverse community. With a population of just under 5,000 residents, Oliver is a small town that showcases the best of what the Okanagan area has to offer.
Getting to Oliver
Highway 97—the province's longest highway, which runs north to south from the US Border to Yukon—passes right through Oliver. Travelling on Highway 97, it's around 40 minutes to get to Penticton.
Those looking to fly to Oliver will likely use the Penticton Airport, which typically has six flights to Vancouver per week, provided by Pacific Coastal Airlines. The flights from Vancouver to Penticton are quick, taking slightly under an hour. WestJet offers daily flights to Calgary International Airport and flights to Edmonton at certain times of the year. It's also possible to take a bus from Vancouver to nearby Osoyoos.
Oliver Weather
One of the most appealing features of living in Oliver is the weather. Summers are typically sunny and hot, with average temperatures in the mid to high twenties in the months of June, July, and August.
In winter months, temperatures in Oliver usually stick around the low single digits, sliding a few degrees below zero in the months of December and January. It rarely snows in Oliver: an average of a foot and a half each year.
Oliver is classified as having a semi-desert climate, similar to countries in Southern Europe including, Spain, Italy, and Greece, sharing the ideal soil conditions those countries possess.
Oliver Culture
Though Oliver has a small population, plenty of artisans and musicians in the town put on vibrant performances and showcases of their work. Venables Theatre is a beloved performing arts centre in Oliver that the Olver Community Theatre Society operates. This theatre is well-equipped with professional lighting and sound, in addition to a beautiful stage.
People in Oliver have a strong passion for agriculture. There are hundreds of farms in the Oliver area, with fruit stands and U-Pick farms dotting the town. Of course, wine culture is also a prominent aspect of life in Oliver. Both locals and visitors flock to the town's renowned wineries as a way to unwind and enjoy the local wares.
Oliver Education
Oliver is part of the Okanagan Similkameen School District 53, including Oliver, Osoyoos, and Keremeos. Within SD 53, there are six elementary schools and three secondary schools. Okanagan College, which has multiple campuses across the Okanagan, has a location in the heart of Oliver and offers various programs.
Oliver Health Care
South Okanagan General Hospital is a community hospital in Oliver that's operated by Interior Health—the regional health authority that serves the interior of British Columbia. This hospital provides an extensive range of services for people who live in and around Oliver.
The Oliver Health Centre offers a wealth of services and support programs for those who need them. Oliver also provides extended care facilities and retirement centres for those who require assisted living and senior care services.
Things to Do in Oliver
Oliver is arguably the top wine destination in the country, so it should come as no surprise that the top thing to do when you're in Oliver is to head to one of its world-class wineries. Covert Farms Family Estate has a farm, vineyard, and winery that spans hundreds of kilometers. You can unwind on their patio and enjoy their award-winning wines while munching on some artisanal meats and cheeses.
One thing Okanagan-area residents love more than anything is cooling off in a lake when those hot summer months roll around. Tuc-El-Nuit Lake is small and picturesque, and motorboats aren't allowed on the lake, making it a quiet, peaceful spot for some swimming and other aquatic recreation. Rotary Beach is the public area of the lake, and it offers a sandy beach, a picnic area, and a playground.
For those looking for adventure, there's Baldy Mountain Resort. This mountain features plenty of that smooth and dry powder that mountains on BC's interior are known for, and it has some of the most affordable lift rates of any mountain resort in the province. It's the third-highest ski area in the province, and the view from the top of the Eagle chair is truly spectacular.
Oliver Realtors
Are you thinking of buying or selling a home in Oliver? If you're looking to buy a home, contact our Loyal Homes real estate agents, who can answer all your Oliver community, neighbourhood, and real estate questions.
If you're thinking of selling your Oliver, BC home, our associated Listing Realtors can provide information on recently sold comparable properties, up-to-date real estate market information, and professional tips to help you prepare and sell your house for top dollar.