Naramata Houses for Sale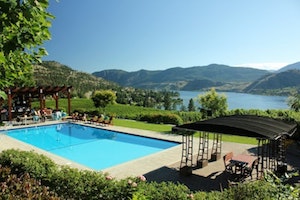 Search all Naramata Houses for Sale and real estate listings below. Located on Okanagan Lake's eastern shore and surrounded by vineyards is the community of Naramata. Gorgeous lakefront estates with private docks and stunning views line the lake. Houses situated further back offer views of the valley and lake.
Naramata's history relates to the fruit industry's beginnings in this region of the Okanagan! Be sure to register for a free account so that you can receive email alerts whenever new Naramata properties come on the market.
Naramata MLS Real Estate Listings
September 27, 2023
$1,699,000
Med. List Price
Naramata MLS Real Estate Listings by Price
Naramata Real Estate Market
The real estate in Naramata offers something for everyone and is a desirable place to live. There are million-dollar waterfront estates with panoramic views of the Okanagan Lake or adorable lakeside cottages for sale. The neighbourhood of Stonebrook features new builds with large family houses in the Naramata Benchlands, or your realtor can help you buy a home closer to the village centre for convenient access to the village's amenities.
You can build that peaceful life you've always dreamed of by purchasing a beautiful orchard or by opening your bed and breakfast resort on a few acres with trees and dramatic views in the countryside.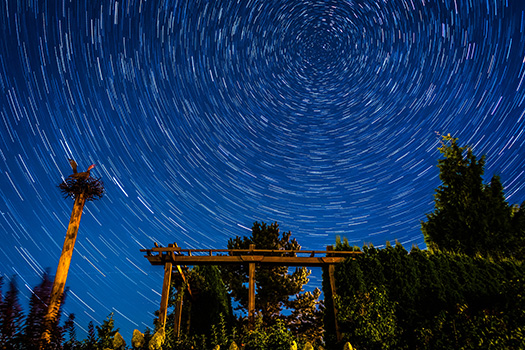 About Naramata, BC
Naramata is a small community in the Okanagan Valley on the southeast shore of Lake Okanagan. The area was founded in 1907 and became a cultural centre in the early 1900s. The BC government created the Agricultural Land Reserve in the 1970s to ensure Canada's food security.
Agriculture and tourism are the primary industries in Naramata. Fruit orchards and farms abound in Naramata, producing apples, cherries, apricots, pears, peaches, rhubarb, strawberries, raspberries, and plums. Furthermore, Naramata is a top wine-producing region in the country, with the Naramata Bench attracting international acclaim. The summer months are busy and bustling with tourists, resulting in hotels, bed, breakfasts, and beach-side resorts being packed. Many travelers come for the summer to work as fruit-pickers.
Wildlife in the area includes coyotes, raccoons, black bears, rabbits, elk, bighorn sheep, cougars, bobcats, and snakes. There is also a diverse population of birds, making it an exciting stop for birders.
Although the year-round population is small, the community has incredible and modern amenities. There are electric car/EV charging stations, wheelchair-accessible city buses, a general store with a post office and bottle depot, a volunteer fire department, and anything not immediately available in the community can be found in the nearby city Penticton.
Getting to Naramata
Naramata is an 18 minute, 15 km drive north of Penticton, and the road is suitable for all vehicle types, including motorcycles and motorhomes. Penticton has the Penticton Regional Airport (YYF), offering flights via Air Canada and WestJet.
BC Transit has a bus route between Naramata post office and the Cherry Lane Shopping Centre in Penticton that runs four times per day on weekdays and three times a day on Saturdays. This is a convenient way to get some shopping done and have carless access to the bigger city's amenities.
To get to Naramata from Kelowna, travel south on Highway 97 for 78 km, a 1-hour 12-minute drive. Kelowna has the nearest international airport to Naramata, the Kelowna International Airport (YLW).
Naramata Weather
The weather in Naramata, BC, is temperate, and residents can enjoy outdoor activities year-round. The warmest month is July, with an average high of 29 °C and a low of 15 °C. In the winter months, the temperature averages -0.5°C with an average low of -4 °C and a high of 0 °C. Most of the snow in Naramata falls between November to March.
Naramata Culture
In 2010 the Naramata community was the second in Canada to be named Cittaslow. This is a designation, started in Chianti, Italy, of an international network of cities that have been intentionally developed to promote quality of life over the industry. This designation expands the 'slow food' philosophy to every aspect of life, prioritizing quality over quantity. Cittaslow promotes good health, the authenticity of products, respecting traditions and crafts, and good food. Join the NaramataSlow Community Group to be a part of the movement.
Naramata has a culture of inclusivity, and business owners and city planners have ensured accessibility for people of all abilities. There are several opportunities for community involvement in Naramata, including the Naramata Child Development Centre, the Naramata Library, the Naramata Citizens Association, and the Naramata Community Church. The Naramata Centre is a peaceful oasis on 23 acres of land for people of all ages to enjoy. It is a place for sharing, personal growth, and spiritual renewal, with art, music, wellness, and leadership programs.
To see local artwork, visit Cormier's Studio for a unique house art gallery and sculpture garden created by a husband and wife team, and for incredible pottery works of art by James Hibbert, visit Victoria Clayworks.
Naramata Health Care
Naramata is part of the Interior Health Authority. The nearest hospital is the Penticton Regional Hospital, 20-minutes away. This major hospital provides services including 24-hour emergency and trauma services, acute care, ambulatory and outpatient clinics, and diagnostic/paramedical services. They also offer medical and surgical specialty services.
In Oliver, BC, the South Okanagan General Hospital is a 56-minute drive away, or 55.2 km via Highway 97 for all primary services, including surgery, emergency, acute care, inpatient and outpatient services, obstetrics, and wound care.
The area surrounding Naramata has some smaller doctor's offices, but most health care services are found in Penticton, including dental, orthodontic, mental health services, physiotherapy, and massage therapy.
Naramata Education
Naramata Elementary School teaches K-6 and is part of School District 67. This elementary school features French immersion classes and promotes local indigenous education. Penticton hosts the nearest secondary school, with school bus service available throughout the community.
Things to Do in Naramata
Naramata has breathtaking scenery and hundreds of trails and parks to enjoy. Hike, cycle, or lounge on the beach in the great outdoors.
Okanagan Lake is large, with a depth of 232 metres, great for kayaking, boating, sailing, canoeing, snorkeling, and even scuba diving. Search for the mythical Ogopogo monster, or spend time on over 30 sandy and pebbly beaches relaxing and swimming. The lake has a concession stand at the south campground gatehouse during the summer to serve tourists and locals alike, and camping is available from March until the first snowfall in October. Naramata residents take up activities in the winter, including snowshoeing, cross country skiing, snowmobiling, and backcountry skiing.
The Naramata Community Market farmer's market runs every Wednesday from June to September at Manitou park, with local producers honouring the local Make it, Bake it, Grow it philosophy. You can go on a roadside tour to find local farm stands for fresh produce, herbs, and flowers, or check out the local wineries, cideries, and craft spirit producers.
Naramata Realtors
Are you thinking of buying or selling a home in Naramata? If you're looking to buy a home, contact our Loyal Homes real estate agents, who can answer all your Naramata community, neighbourhood, and real estate questions.
If you're thinking of selling your Naramata, BC home, our associated Listing Realtors can provide information on recently sold comparable properties, up-to-date real estate market information, and professional tips to help you prepare and sell your house for top dollar.