Lake Country Houses for Sale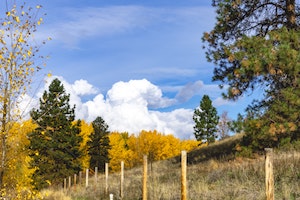 Search all Lake Country Houses for Sale and real estate listings below. Situated between Vernon and Kelowna, Lake Country offers the authentic Okanagan experience. With several lakes, wineries, and beaches, outdoor recreation in Lake Country is endless.
Single-family homes, condos, townhomes and mobile homes can be found across Lake Country. Many of which provide panoramic lake, valley and mountain views. Be sure to register for a free account so that you can receive email alerts whenever new Lake Country properties come on the market.
Lake Country MLS Real Estate Listings
December 7, 2023
$1,200,000
Med. List Price
Lake Country MLS Real Estate Listings by Price
Lake Country Real Estate Listings by Type
Lake Country Real Estate Market
The real estate in Lake Country is highly desired, being so close to three lakes, Wood Lake, Kalamalka Lake, and Okanagan Lake. Lake Country offers a variety of real estate, including single-family homes, condominiums, and townhomes. Many of which take advantage of the lake and provide panoramic lake views. Condo developments are popping up everywhere, which is perfect for those who want to enjoy more time outside and less time with house and yard maintenance. Lake Country is ideally situated between Vernon and Kelowna, so you can easily travel to either.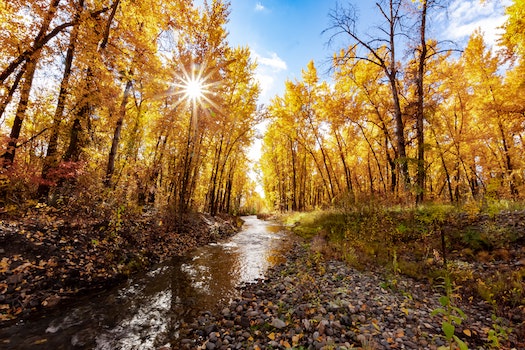 Lake Country has four distinct neighbourhoods, Oyama, Winfield, Carrs Landing, and Okanagan Centre. Oyama consists of acreages, farmland, lush orchards, and lakeside homes. Winfield's real estate is a mix of farmland and vacation resort homes, along with newer developments. Carrs Landing is located along Okanagan Lake, so there are beautiful lakefront properties, acreages, orchards, and stunning vineyards. This is the place to get away from it all. Finally, Okanagan Centre is one of the most convenient spots to get to and from Kelowna and Vernon, with easy highway access. Orchards encompass homes here, and luxury executive homes are located here.
About Lake Country
Lake Country is known as the Jewel of the Okanagan. The sun sparkles on the lake in the summer, and in the winter, the snow looks like diamonds. Lake Country is the perfect community to get away from the hustle and bustle of the city, but you are still only 25 minutes away from Vernon or Kelowna on each side, with all the urban amenities you need.
You wouldn't have any trouble finding a place to buy fresh, quality BC-grown produce. There are local farm stands on every other corner that offers fruits, vegetables, honey, locally made bread, baking, and eggs. The apples are fresh and picked off the tree - you can even pick them yourself. With the four-season climate and rural location, orchard fruits and winery grapes grow well in Lake Country, and local farmers and restaurants take advantage of that with an authentic farm-to-table experience.
Getting to Lake Country
Lake Country BC can be reached by road or by air. Driving to Lake Country is not complicated, thanks to Highway 97 that passes through it. Coming from Calgary by car is just over six hours away, and Vancouver or Washington is about five hours. The Coquihalla is not a boring highway and makes for a spectacular drive with amazing views along the way. Kelowna airport is conveniently located less than twenty minutes from the farthest neighbourhood in Lake Country.
You can check Drive BC for current road conditions throughout the year or download their app. To travel the highway, you must have winter tires on your vehicle from October 1st to April 30th.
Lake Country Weather
The Okanagan communities are known for their hot summers and mild winters. Lake Country has four distinct seasons, and they are all gorgeous. The summers are certainly hot, and the winters are chillier than the Fraser Valley, but still relatively mild, with more snowfall than other parts of BC but also less rainfall. Lake Country receives more than 2,000 hours of sunshine yearly.
Lake Country Culture
Lake Country's wine culture is hard not to notice, with at least six wineries in a one-kilometre radius, including Blind Tiger, Intrigue Wines, and Gray Monk Winery, to name a few. Lake Country is also home to many artisans, musicians, and crafters. There are local events and small markets throughout the year to host and support these talents. Live music is often held at the markets and wineries, so you can soak in the local talent. Make sure you check out the Live Music in the Park held throughout the summer months.
Lake Country Health Care
Lake Country is located in the jurisdiction of the Interior Health Authority. It is situated between two hospitals in the region, including Vernon Jubilee Hospital and Kelowna General Hospital. There are walk-in clinics and a medical laboratory. There is a dentist, chiropractor, and other medical practitioners.
Things to Do in Lake Country
When it comes to things to do in Lake Country, the choices are endless, and they vary from enjoying the outdoors, visiting the local shows, or hitting up a list of wineries. The most notable of Fine-Art shows held in Lake Country is the Artwalk. The largest art show in the Okanagan Valley features admired paintings, sculptures, photography, and fabric arts. The Lake Country Art Gallery is backed onto the Lake Country Coffee house, an experience everyone dotes on. Grab yourself a coffee and one of their irresistible treats and take in a show. To end the day off right and learn some history of the community, make a stop at the Lake Country Museum and Archives.
Lake Country offers all kinds of outdoor adventure year-round. They have four lakes to enjoy boating, water skiing, paddle boarding, or kayaking. Several stores and touring companies offer kayak or paddle board rentals or book yourself a power boat tour. Turtle Bay Marina is the largest and oldest boat rental business in the Okanagan, and next to it is the Turtle Bay Pub, where you can make a pitstop on their gorgeous patio for an appy and a pint of local beer. There are also several parks, and beaches Lake Country has to offer. Trethewey Splash Park is a fantastic park for your children to stay cool and have fun. One of the best hiking trails, over 350 hectares, is Spion Kop. It offers several marked trails with varying difficulties. Reaching the top is worth the effort with the amazing lakeside and mountain views.
When temperatures dip, there are a couple of beautiful ski hills to try—Silver Star Mountain Resort to the North and Big White Ski Resort to the South. Cross country skiing and snowshoeing are also popular outdoor activities that are easy to do on the trails or backcountry.