Houses for Sale Kamloops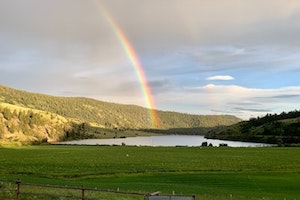 Browse all Kamloops Homes for Sale and real estate listings below. Where the North and South Thompson Rivers meet lies Kamloops, BC. Known as Canada's Tournament Capital, Kamloops hosts sports tournaments, cultural events, national and international competitions and more.
Conveniently located in BC's southern interior, Kamloops is a prime location to settle down.To request up-to-date information, including sales history and prices, property disclosures, and more about Kamloops properties for sale, or to arrange a private showing of any home for sale listed below, contact your LOCAL real estate experts today. Read more about Kamloops real estate.
New Listings Kamloops
Kamloops MLS Real Estate Listings
December 2, 2023
Kamloops MLS Real Estate Listings by Price
Kamloops Real Estate Listings by Neighbourhood
Kamloops Real Estate Listings by Type
Kamloops Developments & Master-Planned Communities
Rural Communities Near Kamloops
Kamloops Real Estate Market
Five minutes from the downtown core, South Kamloops has a variety of heritage and mature single-family homes, some of which are now used for commercial purposes. The residential properties in this area were built from the 1950s to the 1980s and are usually under 2,000 square feet.
North Kamloops across the river has a variety of neighbourhoods, parks, shopping, and housing varies from multi-family units, duplexes, and single-family housing. This area is known for its affordable real estate prices.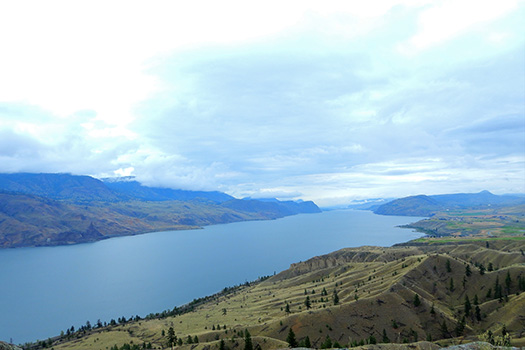 The Sahali area bordering South Kamloops and the downtown core is a popular residential area with valley views and access to downtown, schools, and hospitals. It has older houses and townhouses in the lower area. Upper Sahali properties are larger in size, and homes on these lots were built throughout the 1990s. Many of these homes boast beautiful views of the Kamloops valley.
Campbell Creek is located 20 minutes east of the downtown, borders on the Kamloops Wildlife Park on Dallas Dr. In this neighbourhood, you will find primarily single-family homes in a quiet area set against the southern hills of Kamloops.
Aberdeen is another desirable area on the south side of the valley bordered by the Trans Canada Hwy. to the north and Hwy 5A to the east. Lower Aberdeen has condominiums and townhouses, whereas Upper Aberdeen has sizeable executive style homes in mature neighbourhoods with older houses.
About Kamloops, BC
The word Kamloops translates to "Tk'emlups" meaning "where the rivers meet," in the Shuswap language. It is situated in the heart of BC's sunny interior in the Thompson Okanagan near the confluence of the Thompson River's north and south branches. Historically the home of the Tk'emlupsemc people, it occupied a place of great economic significance for the region as it was the centre of significant trade and traffic routes.
Kamloops was incorporated as a city in 1893, and the city and surrounding area are home to over 100,000 people. It is known for hosting numerous amateur sports tournaments, including national and international competitions, known as "Canada's Tournament Capital." Today, while it continues to attract families looking for wide-open spaces and affordable homes, Kamloops is transitioning into an urban centre with a vibrant arts community, including professional and emerging art galleries, professional theatre, music festivals, and other cultural events.
Embark on a journey through what makes Kamloops, Kamloops with our pros and cons blog as your guide.
Getting To Kamloops
Kamloops, located where the Coquihalla, Yellowhead, and Trans-Canada highways meet, is a transportation hub in the region. It's a 4-hour and a 15-minute drive from Vancouver to Kamloops via the Trans-Canada Hwy/BC - 1 E and BC-5 N. The CPR and CNR railroads connect to Vancouver in the west and east to Alberta and the rest of Canada. Via Rail's Canadian travels through Kamloops in both directions three times a week. There are daily flights from Vancouver to Kamloops on WestJet, Air Canada, and other regional airlines.
Kamloops Weather
The climate in Kamloops is semi-arid because it lies in the rain shadow leeward of the Coast Mountains, which gives it milder, drier winters and sunny warm summers. B.C.'s second sunniest city with over 2,000 hours of sunshine makes it a popular getaway all year round. The average annual precipitation is only 20 inches, and July and August high temperatures are an average of 29 °C with an average low of 14 °C. January is the coldest month, with an average High of -2 °C and Low of -8 °C.
Kamloops Culture
Kamloops has a well-earned reputation for hosting first-class sporting events in various outstanding venues, including the Tournament Capital Centre. Next to the Thompson River University campus, this facility boasts three NBA-sized basketball courts and seating for 2,200 and an indoor six-lane, 200-meter track.
Annual cultural events include the Kamloops Wine Festival, Kamloops Film Festival, Kamloops Comedy Fest, and Words Alive Kamloops, formerly the Kamloops Writers Festival. Salute to the Sockeye Festival celebrates the return of the sockeye salmon to the Adams River at Tsutswecw Provincial Park from late September through to mid-October. Brewloops, a beer, food, and bike festival with block parties on The Shore and downtown occur throughout the year.
Kamloops is home to one of the oldest museums in B.C. It was established in 1937 and collects, organizes, and interprets historical objects and records from the region to preserve, research and exhibit. The museum's collections have evolved continuously to reflect the cultural landscape of the area.
Kamloops Education
The Kamloops/Thompson School District 73 administers programs in 33 elementary schools, one middle school, and nine post-secondary schools in Kamloops and surrounding communities.
Thompson River University, established in 1970, offers traditional academics to trade courses to over 25,000 students in person at its Kamloops and Williams Lake campuses and online through its Open Learning program.
Kamloops Health Care
The Royal Inland Hospital in Kamloops serves the entire region providing acute care and is one of two Southern Interior tertiary referral hospitals. Kamloops also has many other health care services, including dentists, chiropractors, mental health care, optometrists, physical therapists, and additional alternative health services.
Things to Do in Kamloops
Kamloops wide-open grasslands, ponderosa pine forests, sagebrush, and sandstone canyons, along with over 100 lakes, makes it an ideal place for fishing, paddling, mountain biking, hiking and golfing in the summer months and snowshoeing, cross-country or downhill skiing and snowboarding at Sun Peaks Resort and Harper Mountain in the winter.
It is also an emerging wine region with four wineries, including Harper's Trail, with 25.5 acres on the banks of the Thompson River. This site was once the home of B.C. pioneer rancher Thaddeus Harper. Another emerging industry is Kamloops, five craft breweries. Pair an innovative ale with smokehouse BBQ, a wood fire pizza at Alchemy Brewing, or try a homemade taco with a Locomotive Lager at the Ironroad Brewery.
Riverside Park on the banks of the Thompson River is a popular summer destination with its beaches, waterpark, playground, tennis, and pickleball courts. It's just minutes from downtown, and don't miss its nightly Music in the Park concerts at the Rotary Bandshell.
Sun Peaks Resort offers fun all year round for all ages from downhill skiing, snowshoeing, snowboarding, or skating as well as dogsled or a horse-drawn tour in the winter. Try out a lift-accessed bike park during the warm summers, hiking tours, canoeing, and horseback riding!
Kamloops Real Estate Agents
Are you thinking of buying or selling a home in Kamloops? If you're looking to buy a home, contact our Loyal Homes real estate agents, who can answer all your Kamloops community, neighbourhood, and real estate questions.
If you're thinking of selling your Kamloops, BC home, our associated Listing Realtors can provide information on recently sold comparable properties, up-to-date real estate market information, and professional tips to help you prepare and sell your house for top dollar. Visit our market analysis page to receive a free home value estimate within minutes.