Homes for Sale in Greenwood, BC
Welcome to Greenwood! Below you will find the newest homes for sale and real estate in Greenwood, BC. If you would like more information on any of these Greenwood real estate listings, simply click on the property, register for a free account, and you'll have access to the full details. From there, you can click Schedule a Tour to request more information from our Loyal Homes Client Care Coordinators or schedule a viewing. Our Client Care Coordinators will be happy to provide you with property disclosure statements, past sales history, comparable properties which have recently sold nearby, and more, so please don't hesitate to ask for help!
For your convenience, we have included Greenwood community information at the bottom of the page, including directions for getting here and information about weather, culture, healthcare, recreation, schools, and the real estate market.
Newest Greenwood Real Estate Listings
Greenwood Real Estate Listings
November 27, 2021
About Greenwood, BC
Greenwood, population 700, is located in south-central British Columbia, 80 km east of Osoyoos and 13 km north of the Canada/USA border. It has the distinction of being Canada's smallest city. Greenwood punches way above its weight thanks to its steadfast determination to preserve its colorful turn of the century history. Greenwood oozes history the same way its smelter plant did, built in 1901 to process copper-gold ore, once oozed red hot slag.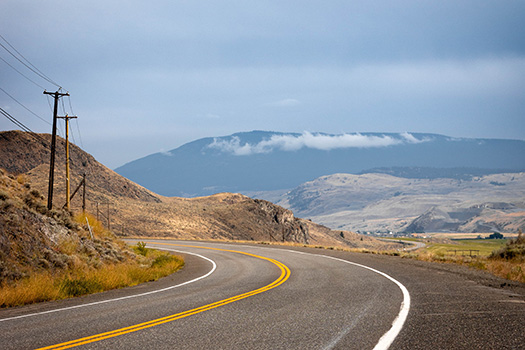 Prospector Robert Wood purchased the land where the city now sits in 1895. During the next two years, he built a General Store, an Opera House, three hotels, a mining brokerage, livery, and two assay houses and called this new community Greenwood.
The discovery of rich copper ore drew an influx of fortune seekers, and Greenwood was a bustling frontier town. Incorporated as a city in 1897 and two years later had a population of about 3,000. Greenwood was the economic centre of the entire region of Boundary, providing supplies and services for the surrounding mining camps. The aforementioned smelter plant with its 121 ft brick smokestack still looms over the city as a reminder of its glory days.
Today Greenwood is a tourist destination for history lovers because it retained many of its turn of Century buildings. It has also caught the wave of outdoor adventure tourism attracting visitors year-round who support the local economy in this little city that could.
Getting to Greenwood
Driving from Vancouver to Greenwood is approximately six hours along the Trans-Canada HwyBC-1 E, BC-W, and the Crowsnest Hwy/BC -3 E. The scenery along this route is spectacular as you travel through several mountain passes and valleys.
By air, you can fly from Vancouver or Calgary on regularly scheduled flights to Kelowna International Airport, which offers ground transportation to Greenwood, including car rentals. The nearest regional airports are in Penticton and Castlegar (West Kootenay Regional Airport), and car rentals are available at both these airports. The drive from Castlegar to Greenwood is approximately one hour and forty minutes, and from Penticton, it is roughly a two-hour drive.
Greenwood Weather
Summers are warm and comfortable in Greenwood, and winters are cold, wet, and snowy. During July, you can expect an average high of 25°C and a low of 15°C. In January, the average daily high is -1°C and the average low of -9°C. Greenwood can experience snowfall, especially in January.
Greenwood Culture
Rich in history and community culture, Greenwood is surrounded by the beautiful Monashee Mountains, and its historic main street is the heart of the community.
Given its history of being a WWII Japanese Canadian Internment Camp, it's not surprising that in 1997 Universal Studios chose to film "Snow Falling on Cedars" in Greenland. The story centres on an explosive murder trial on Puget Sound's fictional San Piedro Island in 1950. Greenwood's Victorian-era courthouse was featured in the movie. The film's production company restored the facades of several of Greenwood's heritage buildings.
Travellers driving from Vancouver to Calgary on Highway 3 pass through Greenwood's Main Street, and its beautiful heritage homes and commercial, public buildings draw them to stop for a visit and eat, shop, and explore the local history.
Greenwood Educations
Greenwood falls into School District 51, which also serves Rock Creek, Midway, Grand Forks, Christina Lake, and Beaverdell. Students from Greenwood attend Midway Elementary School for K-3. They attend Greenwood Elementary School for Grades 4 to 7, with class sizes below the provincial average. High school students attend Boundary Central Secondary School in Midway.
Greenwood Health Care
Healthcare services are provided to Greenwood residents by Interior Health. For more significant aid, Boundary District Hospital is located in the neighbouring community of Grand Forks, and Greenwood does have a medical clinic for non-emergent needs.
Things to Do in Greenwood
Greenwood is a bike, and pedestrian-friendly town, and shops, restaurants, and local attractions are all within easy walking distance. Near the town are numerous walking trails and parks. Greenwood is a popular destination for outdoor adventures, including camping, fishing, hiking, skiing, and driving ATVs. Old mining roads have created hundreds of kilometres of backcountry trails. You can access the Trans Canada Trail from town and hike the Jubilee Mountain, which offers a great view of Greenwood and the surrounding valley.
Greenwood Museum is a popular local attraction that features a collection of historical photographs and artefacts that tell the story of the city's mining history. There are also displays depicting the history of its Japanese-Canadian community.
The City Hall is another must-see historical site with its historic courtroom's cedar woodwork and stained glass windows. Constructed in 1903 and designed by CF Curts, it is considered one of the finest structures of its kind in the area.
Greenwood Real Estate Market
Greenwood is a unique community. It's the smallest incorporated city in the country with a small but vibrant population today. It has been chosen as having the best tap water in the world—untreated and pumped from an aquifer below the town. It's a quirky community that is attractive to tourists, and savvy real estate investors will find themselves with exciting options in Greenwood.
There are more than sixty heritage buildings in Greenwood, in addition to plenty of outdoor recreational opportunities that make it a promising vacation property destination. BC Highway 3—the Crowsnest Highway—passes directly through Greenwood. Those looking to invest in commercial real estate will find enticing options in the city's central area. You'll find commercial buildings built in the late 1800s with heritage designation that offers investors the ability to own a piece of history in the core tourist area of the community, whether they're looking to take over an existing business, start something new, or invest in the property.
In addition to Greenwood's heritage commercial real estate options, heritage homes built over a century ago feature grand antiquated attributes, including turrets and wooden spiral staircases. These properties offer plenty of living space. While they would be excellent and unique places to raise a large family, they also provide potential BNBs or other creative rental properties.
For those looking for smaller properties in the Greenwood area, there are attractive older ranchers built in the 1950s and 1960s that are affordable and move-in ready. Typically lots in Greenwood are large; yards in the area often feature plenty of trees and desirable privacy.
Some of Greenwood's most impressive real estate investment opportunities come from undeveloped lots slightly outside the city's main strip. You'll find large acreage at affordable prices, offering ambitious real estate investors the ability to snap up beautiful, rugged land in the Kootenays that can become your home or vacation property, housing developments, or whatever you can dream of. Many of these lots have municipal services, including sewage and water available at the lot line, meaning you'll get to bypass having to get approval and permits.
Greenwood Realtors
Are you thinking of buying or selling a home in Greenwood? If you're looking to buy a home, contact our Loyal Homes real estate agents, who can answer all your Greenwood community, neighbourhood, and real estate questions.
If you're thinking of selling your Greenwood, BC home, our associated Listing Realtors can provide information on recently sold comparable properties, up-to-date real estate market information, and professional tips to help you prepare and sell your house for top dollar.