Grand Forks Houses for Sale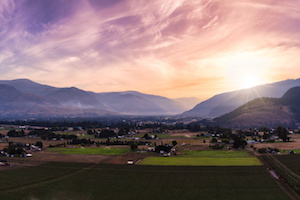 Search all Grand Forks Houses for Sale and real estate listings below. Located in Boundary Country, Grand Forks is a picturesque community with beautiful heritage homes along tree-lined streets, pristine lakes, and natural beauty abound. Grand Forks prides itself as a community with a high quality of life, healthy living and affordability.
Downtown is a great place to explore with cafes, galleries and local shops. Be sure to register for a free account so that you can receive email alerts whenever new Grand Forks properties come on the market.
Grand Forks MLS Real Estate Listings
December 7, 2023
Grand Forks MLS Real Estate Listings by Price
Grand Forks Real Estate Listings by Type
Grand Forks Real Estate Market
Along Valley Heights Drive, you can buy a beautifully cared-for home with gorgeous views of the Grand Forks Valley on one side and rolling mountains on the other. Most homes up here have attached single or double garages.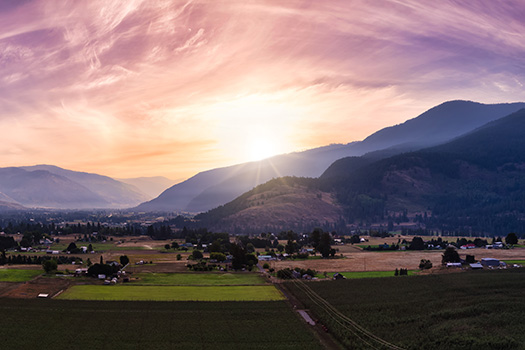 Down in the valley, you will find a mix of different residential properties. Small and large single-family homes are found in many styles including, heritage homes, ranchers, and some even have Victorian-style features. Apartment buildings and manufactured homes are also found in Grand Forks, which is excellent for anyone looking to purchase a low-maintenance home.
Along the north side of the Kettle River, larger properties can be found, some of which feature newer built homes and large detached shops. Whatever you are looking for, your real estate agent can fill you in on current property listings for sale and help you find the perfect home for your lifestyle.
About Grand Forks, BC
Grand Forks is in the Thompson Okanagan region of British Columbia in Boundary Country, where the Granby and Kettle Rivers cross. The city was incorporated in 1897. The population of Grand Forks, British Columbia, is 4,049 people. Industries in Grand Forks include logging, agriculture, metal fabrication, and tourism, and it is the hub of the Boundary Region. Grand Forks has all the convenient amenities of any city, including banks, grocery stores, a public library, parks, retail stores, gas stations, and restaurants. It is a picturesque community with strong ties to its history and nature.
Getting to Grand Forks
From Osoyoos to Grand forks, it is a 1.5-hour drive, or 125 km, driving east on the BC-3 Crowsnest Highway, and on the same highway, it is a 210 km drive, from Kelowna, taking about 2.5 hours.
From Vancouver, Grand Forks is around 520 km, a 6-hour drive east on the Trans-Canada Highway. Christina Lake resort area's many resorts and summer homes are 17 minutes, or 21.6 km away via the BC-3 W Crowsnest Highway.
The town is serviced by BC Transit bus route one between Greenwood and Grand Forks. The Grand Forks BC Airport is a municipal airport for private aircraft, and the nearest international airport is the Kelowna International Airport.
Grand Forks is just north of the Canada USA border, with two border crossings close by, one 8 km west via the BC-3 highway and one 20 km east of the town. Spokane is the nearest major US city, a 2.5 hour, 203 km drive.
Grand Forks Weather
With four distinct seasons, the Grand Forks area has colder, snowier winters and hotter summers than the surrounding Okanagan Valley because it is further away from large lakes. The summer months average a high of 31 °C and low of 14 °C, and the average winter ranges between -1° and -7°. The snowy season lasts through October to March, with rain as precipitation the rest of the year.
Grand Forks Culture
The culture in Grand Forks is welcoming and diverse and is influenced by the natural surroundings, its history, and agriculture. You can experience some of the many galleries, cafes or partake in the endless outdoor recreation opportunities. The people in Grand Forks have a spirit of resilience, with a strong commitment to healthy living and quality of life. Grand Forks has a large, well-established Doukhobor population, and the town embraces and celebrates their culture and cuisine.
Celebrate the city's history at the Pioneer Garden on a walking tour and an agricultural tour. Check out Andy's TV, the oldest original building on Market Avenue, remaining unchanged since its construction in the early 1900s.
There is a vibrant arts and culture scene in the Boundary region, with Grand Forks at its centre. The River's Edge Theatre Society puts on live theatre performances, and you can take in the choral society's Christmas performance. The Deadwood Junction's summer concert series is a 30-minute drive away in Greenwood, BC, and features local bands and artists. The perfect place to take a break while you drink your coffee and enjoy the old-west décor. You can go to the Gallery 2 Art Gallery, walk the city to find murals by Vancouver artist 'Archer', or visit the historic Gem movie theatre downtown to see movies or watch comedy performances by local actors. Local artisans like weavers and carvers regularly open their studios for demonstrations of their craft.
Grand Forks Education
Grand Forks is part of the Boundary School District 51. There are two elementary schools, John A Hutton Elementary and Dr. D. A. Perley Elementary. Grand Forks has one secondary school, Grand Forks Secondary School, and an alternative learning centre called the Walker Development Centre.
Grand Forks Health Care
The first hospital opened in Grand Forks in 1892, and the Boundary District Hospital is located in the city, providing services including surgical, inpatient, laboratory services, and 24-hour emergency care to residents in the surrounding region.
Grand Forks is in the Interior Health district of British Columbia, and you can find public health centres, dentists, maternal and prenatal care, health education, mental health services, home support services, palliative care, respite care, and more.
Telehealth services are becoming increasingly popular in Canada, and these are available in Grand Forks for online or over-the-phone prescription renewals and appointments with medical professionals.
Things to Do in Grand Forks
Outdoor activities are popular for residents of Grand Forks, such as swimming and paddling in the lakes and rivers, enjoying beaches, fishing for Kokanee, Rainbow Trout, and Smallmouth Bass, camping, riding bikes, golfing, snowmobiling, cross-country skiing, horseback riding, and ATVing.
The Phoenix Ski Hill is "the best little mountain in BC," a compact ski area with a good atmosphere, a cozy lodge, and a T-bar lift. There are beginner, intermediate, and advanced runs, plus a terrain park, and most of the hill is visible from the lodge.
Visit nearby Gladstone Provincial Park to find one of the private pocket beaches on Christina Lake, one of the warmest and clearest lakes in Canada, or camp at their Texas Creek campground.
You can bring the kids to the City Park Playground and Rotary Spray Park in the summer, and for year-round fun, use the pool and the fitness room at the Grand Forks & District Aquatic Centre or skate and play hockey in the Grand Forks Jack Goddard Memorial Arena. Learn Yoga or Kickboxing at Humble Fit gym, or work on your physique at the Body Edge Fitness gym.
Attend the local farmer's markets for fresh and local produce and artisanal products, or a fun night out, visit the Board Room Café, where you can check out a board game and play while you eat bistro-style food, have a coffee, or settle in with a glass of wine. Games are available for purchase at the café.
Grand Forks Realtors
Are you thinking of buying or selling a home in Grand Forks? If you're looking to buy a home, contact our Loyal Homes real estate agents, who can answer all your Grand Forks community, neighbourhood, and real estate questions.
If you're thinking of selling your Grand Forks, BC home, our associated Listing Realtors can provide information on recently sold comparable properties, up-to-date real estate market information, and professional tips to help you prepare and sell your house for top dollar.