Kaleden/Okanagan Falls Houses for Sale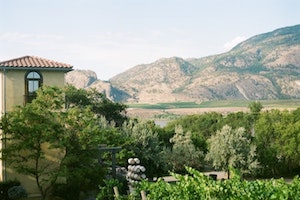 Search all Kaleden/Okanagan Falls Houses for Sale and real estate listings below. Okanagan Falls is a small community found in the southern part of Skaha Lake in British Columbia's Okanagan Valley. The community of Kaleden can be located slightly upland to the west. Together, these two communities form a fantastic area to live amidst great wineries, spectacular views, and a pleasant community atmosphere.
Be sure to register for a free account so that you can receive email alerts whenever new Kaleden/Okanagan Falls properties come on the market.
Kaleden/Okanagan Falls MLS Real Estate Listings
September 27, 2023
Kaleden/Okanagan Falls MLS Real Estate Listings by Price
Kaleden and Okanagan Falls Real Estate Market
In OK Falls and Kaleden, there are plenty of options for those looking to purchase a new home. Luxurious lakefront properties can be found, in addition to large country estates featuring private orchards. Dramatic views of nearby mountains and Skaha Lake can be had from high-end homes built onto the area's hills.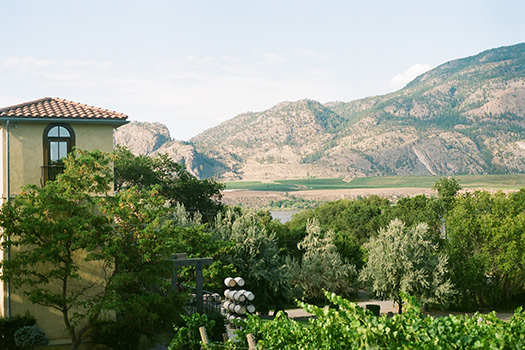 Plenty of more affordable options exist, as well. There are quaint beach houses for those drawn to the area's potential for simple living in the sun. Older country-style homes on large properties can be found in rural areas, offering tremendous value for investors. There are also options for undeveloped lots, where you can bring your vision to live in a picturesque environment.
About Kaleden and Okanagan Falls, BC
Locally, Okanagan Falls—referred to affectionately as "OK Falls"—was named after the little waterfalls formed where Skaha Lake and the Okanagan River meet. Skaha Lake is known for being a warm lake. Because of the area's desert climate, it's very popular with those who love the sunshine—there are over 2,000 sunshine hours every year in Kaleden and Okanagan Falls.
A popular wine destination with easy access to excellent outdoor recreation opportunities, the Kaleden and Okanagan Falls area also boasts impressive natural landmarks. Some of the impressive geological attractions include Peach Cliff, a rock structure tens of millions of years old and home to mule deer and California bighorn sheep. There's also Mahoney Lake, which is a bold purple colour due to unique mineral layering.
Getting to Kaleden and Okanagan Falls
To get from Kaleden to Okanagan Falls is a very short drive of under ten minutes. Okanagan Falls is located on Highway 97, the longest highway in BC, running from the United States border in the south to the Yukon in the north.
With around 2,500 residents, Okanagan Falls is a small community, but it features close proximity to larger areas, including Penticton, about 30 kilometers north. The town of Oliver, a famous wine destination with a population of around 5,000, is 28 kilometers to the south.
Those looking to fly to the Kaleden and Okanagan Falls area can use the Penticton Regional Airport, which has daily flights to Vancouver and Calgary, offered by Air Canada and WestJet. There's a bus service between Penticton and Okanagan Falls that makes five trips per day.
Kaleden and Okanagan Falls Weather
The climate of Kaleden and Okanagan Falls is one of its main attractions. The area has a dry continental climate, which means that summers are hot and sunny, winters are short and mild, and rain and humidity are rare. The area barely sees any fog, although winters can be cloudy.
While summers in Kaleden and Okanagan falls are beautiful, temperatures can soar. The average temperatures in July and August hover in the high twenties; very few areas see more days above 30 degrees per year. Residents of the Kaleden and Okanagan Falls area spend plenty of time cooling off in the local lakes during these toasty months.
Kaleden and Okanagan Falls Culture
The communities of Kaleden and Okanagan Falls are agriculture-based, featuring excellent wineries and vineyards, in addition to apricot, apple, peach, and cherry orchards. For this reason, there's a shared appreciation for great wines and fresh produce in the area.
Of course, there are plenty of opportunities for fishing, boating, and watersports on Skaha Lake, making aquatic activities part of the shared cultural landscape of the area. Hiking, biking, camping, and bird-watching are also popular pastimes, each with devoted communities of participants.
For those looking for more artistic attractions, Penticton is a short trip and is home to community theatres, museums, libraries, art galleries, and more. Penticton also hosts annual festivities, including the Okanagan Wine Festival, the Pentastic Hot Jazz Festival, and the Penticton Peace Festival.
Kaleden and Okanagan Falls Health Care
Kaleden and Okanagan Falls are served by Interior Health, the British Columbia health authority that administers the southern Interior area. Kaleden and Okanagan Falls are conveniently located near Oliver to the south and Penticton to the north.
In Oliver, the South Okanagan General Hospital is a level one community hospital that offers emergency and support services. To the north is Penticton Regional Hospital, a larger hospital with more extensive options in terms of trauma, ambulatory, acute, and diagnostic services.
Kaleden and Okanagan Falls Education
Okanagan Falls and Kaleden are within School District 53. Okanagan Falls Elementary School has a reputation for being a particularly well-equipped school, offering innovative programs to suit the needs of students in kindergarten to grade seven classes. Kaleden Elementary School is smaller and offers courses for students from K-5.
For middle school and high school students, there are busses both to Penticton and Oliver. Penticton is home to two middle schools and three high schools, in addition to alternative education programs. Unisus School is a nearby private school in Summerland, and religious private schools are also available in Penticton.
In post-secondary education, Okanagan College has several innovative programs at its Penticton Campus, and the University of British Columbia's Okanagan campus is not far away in Kelowna.
Things to Do in Kaleden and Okanagan Falls
Excellent weather conditions and dramatic backdrops make Kaleden and Okanagan Falls exceptional golf destinations. Twin Lake Golf Course in Kaleden is located in a beautiful valley, with rock cliffs towering overhead. Its 18 holes are challenging and well-maintained.
sx̌ʷəx̌ʷnitkʷ Provincial Park (previously known as Okanagan Falls Provincial Park) is the place to go if you're interested in scenic walks with opportunities to spot rare birds.
The area's main attraction is likely Skaha Lake, which is a truly stunning spot. Particularly on hot summer days, it's hard to beat Skaha Lake's large sandy beach, beautiful clean water, walking paths, and picnic facilities.
Kaleden and Okanagan Falls Realtors
Are you thinking of buying or selling a home in Kaleden and Okanagan Falls? If you're looking to buy a home, contact our Loyal Homes real estate agents, who can answer all your Kaleden and Okanagan Falls community, neighbourhood, and real estate questions.
If you're thinking of selling your Kaleden and Okanagan Falls, BC home, our associated Listing Realtors can provide information on recently sold comparable properties, up-to-date real estate market information, and professional tips to help you prepare and sell your house for top dollar.