Abbott House Kelowna For Sale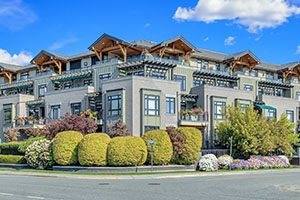 If you're seeking the epitome of Okanagan living, look no further than Abbott House in Kelowna, BC. Located at 2901 Abbott Street, Abbott House is more than just an award-winning condominium development; it's an embodiment of excellence, boasting a coveted location, unrivaled amenities, and an unparalleled Okanagan way of life.
If you'd like to learn more about the condos for sale at The Abbott House or arrange a private viewing, reach out to our real estate advisors at 250.723.8786. Read more about Abbott House real estate.
Abbott House Condos Kelowna
Abbott House MLS Listings
December 8, 2023
Abbott House Real Estate
Abbott House is a prestigious condominium development located at 2901 Abbott Street in the Kelowna neighbourhood of South Kelowna. Comprising 48 condos spread across four floors, Abbott House is a luxurious and highly sought-after real estate opportunity. Discover the top neighborhoods that suit your preferences in our comprehensive guide, What Are the Best Neighborhoods in Kelowna?
Abbott House has a track record of excellence, having won 8 Tommie Awards (now known as The Okanagan Housing Award of Excellence). This recognition reflects the commitment to quality and design that sets Abbott House apart.
Each condo unit in Abbott House Kelowna comes complete with a sundeck, and some units even boast two sundecks, allowing you to soak in the beautiful Okanagan sun and breathtaking views. The gourmet kitchen with high-end finishes is perfect for both culinary enthusiasts and those who appreciate the finer things in life.
The building at Abbott House includes several benefits for residents. Geothermal heating and cooling are included in strata fees, ensuring year-round comfort. Additionally, the parkade has a roughed-in EV charger, catering to eco-conscious residents.
Abbott House welcomes your furry friends, as pets are allowed. Whether you're looking for a permanent residence or an investment property, rentals are also permitted. This flexibility makes Abbott House a versatile choice for buyers.
Residents enjoy easy access to Lake Okanagan, Pandosy Waterfront Park, the Kelowna Paddle Centre, shops,, dining and more. The walk score of 92 means that daily errands can be accomplished on foot, making The Abbott House Kelowna a truly convenient place to live.
Abbott House Real Estate Agents
Finding your way in the Kelowna real estate market can be challanging, but our skilled team of real estate agents are here to make your condo purchase at Abbott House a seamless and prosperous experience. Whether you're in search of a condominium lifestyle or aspiring to relish semi lakefront living, reach out to our knowledgeable real estate professionals. If you're a current owner at Abbott House Kelowna contemplating a sale, feel free to reach out for a complimentary home evaluation.