Texada Island Houses for Sale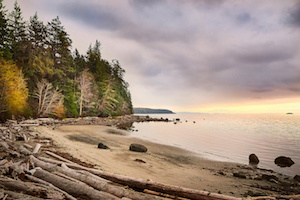 Search all Texada Island Houses for Sale and real estate listings below. Texada Island is a large, beautiful island far enough off the beaten path to offer excellent privacy and solitude. The biggest of the Gulf Islands was a relatively populous island back in the '50s, but today is sparsely populated, with only around 1,200 year-round residents, though it also has many part-time residents.
Be sure to register for a free account so that you can receive email alerts whenever new Texada Island properties come on the market.
Texada Island MLS Real Estate Listings
December 5, 2023
Texada Island Real Estate Listings by Type
Texada Island Real Estate Market
Texada Island is not as developed as some of the nearby Gulf Islands, which means there is not always a large stock of houses on the market. It can require diligent monitoring of the market to end up with your dream property on Texada. At the same time, because of the remoteness of Texada Island, it can slip off the radar of other real estate investors, and exceptional value can be found on unique properties.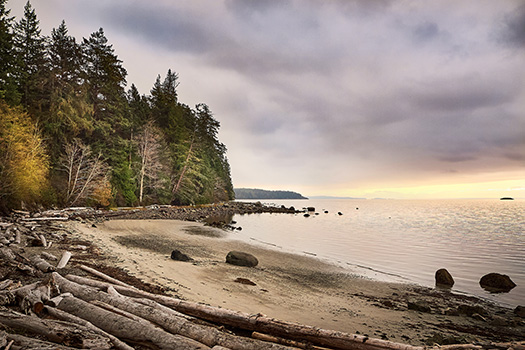 Many of the properties on Texada Island offer stunning ocean or lake views. Typical homes on Texada tend to be small, rustic single-family homes, but there are occasionally large, modern luxury homes on offer. Those with plans to build their own dream home on Texada Island can find undeveloped land for sale that is genuinely affordable.
There are three areas of Texada Island for real estate investors to choose from; Blubber Bay is where the ferry terminal is. Van Anda can be found on the eastern portion of the island, and Gillies Bay is on the west part. For those drawn to the remote island charms of Texada Island but looking for a wider variety of options, there are also opportunities for real estate investments to be had in the nearby Powell River.
About Texada Island, BC
Because Texada Island is relatively untouched, it is home to beautiful flora and fauna. A large population of timid deer can be frequently seen. In the Strait of Georgia that surrounds the island, it's common to see killer whales and dolphins.
Locals affectionately refer to Texada Island as "The Rock." It features a strong community feeling and a vibrant arts scene. The water around Texada Island is warm and excellent for swimming, and there are also ten lakes on the island where locals like to kayak and canoe.
Texada Island has its distinct character and a history that stretches back thousands of years, as the Tla'amin people have lived in the area for an unimaginably long time. Archeological sites can be explored across the island, accessible by way of excellent walking paths. For those looking for a change of pace, Texada Island is an affordable option in a unique location, home to an impressive variety of bird species, geological wonders, old-growth forests, and more. Getting here isn't necessarily easy, but it's well worth the effort.
Getting to Texada Island
Part of the reason why Texada Island remains less developed compared to the surrounding Gulf Islands and Sunshine Coast is that it takes some work to get there. There are eight return trips every day from Powell River to Texada. From Vancouver Island, Powell River is accessible by a ferry in Comox.
Vancouver to Texada Island takes nearly 6 hours and includes a ferry from Horseshoe Bay to Langdale, a drive along highway BC-101, then another ferry to Saltery Bay. From there, you drive to Powell River and take the ferry to Texada Island. On Texada Island itself, no public transportation options exist.
If you have access to a private boat, there's an accessible harbour on the north part of the island, in Van Arda. Texada Island is also accessible by air, with a small private airport.
Texada Island Weather
On Texada Island, there's a delightful warm-summer Mediterranean climate. The Georgia Strait arm of the Salish Sea regulates the temperature in Texada Island, making it mild all year round.
Temperatures tend to stick in the low twenties in the summer months, rarely reaching as high as thirty degrees. It doesn't snow often in winter, although rain and fog are common during winter, spring, and fall.
Texada Island Culture
British Columbia's Gulf Islands offer serene living amidst beautiful natural landscapes. It shouldn't be a surprise, then, that these islands are home to a higher concentration of artists and artisans than any other part of the country.
Basketmakers, fibre artists, visual artists, ceramic artists, musicians, and all types of other artists can be found on Texada Island. The Texada Studio Art Tour is one way to engage with local art, as visitors can travel between studios to see the works of dozens of local artists.
Texada Island Education
One elementary school is found on Texada Island—Texada Elementary School, located in Van Anda and has graded H through 7. Texada Elementary School is part of School District 47, the school district for the seven schools in nearby Powell River.
Students from Texada Island head to Brooks Secondary School in Powell River, which has nearly a thousand students in grades 8 through 12. Another option for a secondary school in Powell River is Coast Mountain Academy.
The nearest option for postsecondary education is Vancouver Island University's Powell River campus, which offers a range of training programs and university preparation courses.
Texada Island Health Care
Health care services on Texada Island fall within the jurisdiction of Vancouver Coastal Health—the health authority that serves Greater Vancouver and the surrounding areas. On Texada Island, the Texada Island Health Centre is the lone medical clinic.
In terms of hospital access, the nearest is Powell River General Hospital, a well-equipped 33-bed facility that offers complete emergency services, in addition to diagnostic, psychiatric, and other services. To get to Powell River from Texada Island requires a ferry trip that takes slightly over an hour.
Things to Do on Texada Island
Texada Island is home to some stunning natural wonders, and at the top of this list is Heisholt Lake. Heisholt Lake is a limestone quarry that flooded years ago, and you have to see its bright blue water to believe it. The water is warm and clean, offering terrific swimming opportunities.
Another can't miss attraction on Texada Island is Gillies Bay Beach. You can stroll peacefully along this large beach while the tide is out, collecting seashells, inspecting tidal pools, and watching the strange geoducks shoot their water into the air.
To engage with the local community and pick up some fresh local produce, you can head to the Texada Island Farmers Market on Sunday afternoons, located at the ballpark in Gillies Bay. There, you'll find fresh, locally-grown fruit and vegetables, as well as local health products, preserves, and more.
Texada Island Realtors
Are you thinking of buying or selling a home on Texada Island? If you're looking to buy a home, contact our Loyal Homes real estate agents, who can answer all your Texada Island community, neighbourhood, and real estate questions.
If you're thinking of selling your Texada Island, BC home, our associated Listing Realtors can provide information on recently sold comparable properties, up-to-date real estate market information, and professional tips to help you prepare and sell your house for top dollar.