Homes for Sale in Savary Island, BC
Welcome to Savary Island! Below you will find the newest homes for sale and real estate in Savary Island, BC. If you would like more information on any of these Savary Island real estate listings, simply click on the property, register for a free account, and you'll have access to the full details. From there, you can click Schedule a Tour to request more information from our Loyal Homes Client Care Coordinators or schedule a viewing. Our Client Care Coordinators will be happy to provide you with property disclosure statements, past sales history, comparable properties which have recently sold nearby, and more, so please don't hesitate to ask for help!
For your convenience, we have included Savary Island community information at the bottom of the page, including directions for getting here and information about weather, culture, healthcare, recreation, schools, and the real estate market.
Newest Savary Island Real Estate Listings
Savary Island Real Estate Listings
November 27, 2021
About Savary Island, BC
It's no overstatement to say that Savary Island is one of the most beautiful places in the country. Found in the northern part of the Strait of Georgia, Savary Island features many sandy beaches, the warmest water north of Mexico, and a rustic lifestyle that is probably more tropical than anywhere else in Canada.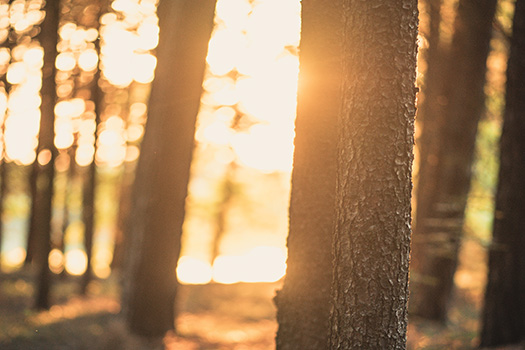 Savary Island is well off the beaten path, and getting there requires some dedication. There's no electricity on Savary Island, the roads are unpaved, there is no internet service (although cell phone reception is relatively strong), and very few shops and amenities exist. Only around a hundred people live on Savary Island year-round, though that number swells up in the summer when it's popular with tourists.
Savary Island features a warm community composed of artists and people seeking a relaxed and laid-back style of living. It offers residents a chance to live amongst wildlife in a historic area, given its name by Captain George Vancouver back in the 1700s.
It's breathtaking to watch the sunsets and sunrises against the Salish Sea. Savary Island has excellent weather, and its natural beauty is almost untouched, making it an intriguing option for laid-back beachfront living.
Getting to Savary Island
Getting to Savary Island requires some dedication, which is one of the reasons why the island has remained so undeveloped. It's a 4.5-hour trip from Vancouver to Savary Island using BC Ferries, plus the time spent waiting for ferries to arrive and depart. Private water taxi services may be faster and more versatile but more expensive.
The two most common ways to get to Savary Island are by ferry and floatplane. To get to Savary Island from Vancouver by ferry, you'll need first to take a ferry to Langdale from Horseshoe bay. Next, drive to Earl's Cove, where there's a second ferry to Saltery Bay. Another drive will take you to Lund, where you can get a short water taxi to Savary Island.
You can take a floatplane from Vancouver International Airport to Savary Island operated by Van City Seaplanes or Corilair that'll cost a couple of hundred dollars. A floatplane is an excellent way to see the stunning waters of the Georgia Strait, but there are luggage limits that may be restrictive for some.
Savary Island Weather
Protected by the Strait of Georgia and the Vancouver Island rainshadow, temperatures on Savary Island are truly mild—warm and sunny in the summer months and cool and rainy in the winter.
Like anywhere in the Vancouver Island area, there's plenty of rain on Savary—approximately 1,300 millimeters of annual rain makes it among the rainiest places in the country. Most of this rain falls from the late fall through to the mid-winter. Winter storm waves from the southeast cause erosion, leading to Savary Island's many fine sandy beaches.
Savary Island Culture
Back in the 1930s, students from the Vancouver School of Art traveled to Savary Island yearly to practice sketching the landscapes. The views from Savary Island are awe-inspiring, and for years Savary has served as a muse for established Canadian painters who have tried to capture its beauty.
Savary Island Arts Community is a local, volunteer-run group that works to increase access to the works of Savary Island artists during the summer. Despite Savary Island's tiny population, there are several places to engage with local art including, Savary Island Art Studio and Gallery, Lori's Crafts, Ayhus Arts, and Antiques Art & Wonderful Junk.
Savary Island Education
Because Savary Island has only around a hundred full-time residents, there are not any schools, and most of the school-aged children on Savary Island are homeschooled.
Accessing public education from Savary Island requires first taking the water taxi from Savary Island to Lund (a 15 minute trip with one taxi leaving every hour from 9 am to 6 pm) and then a half-hour drive from Lund to Powell River. In Powell River, there are eight public schools operated by School District 47.
There are two Francophone schools in Powell River and two private schools: Assumption Catholic School and Powell River Christian School. Regarding postsecondary education options, Vancouver Island University has a Powell River campus that offers a diverse range of programs.
Savary Island Health Care
Amenities are sparse on islands as remote as Savary, and there are no health care facilities to be had on the island itself. As is the cause with education, access to health care services is to head to Powell River.
In Powell River, you'll find the Powell River General Hospital, the Powell River Medical Clinic, and other facilities that provide necessary health services to the area.
Things to Do on Savary Island
Savary Island is located amidst Desolation Sound, the biggest marine park in the province. Desolation Sound offers endless swimming, scuba diving, whale watching, and fishing opportunities, easily accessible from Savary Island.
It may surprise you to learn that such a remote island has a restaurant, but Rigger's Pub is a great quaint spot to grab some delicious eats and enjoy a local beer on tap, brewed in nearby Powell River.
The top attraction on Savary Island is simply heading to one of the sandy beaches where the water is warm, and the shores are usually almost empty.
Savary Island Real Estate Market
Savary Island is very small: only around a kilometer wide in most places and around eight kilometers long. You could walk from end to end in a day. There are certainly opportunities on Savary Island for real estate investors, but the options may be limited and can go quickly.
A common type of property on Savary Island is small rustic cottages on a large lot. These homes typically take advantage of the waterfront views all around, with large windows and skylights. Typically built in the '60s and '70s, these are often simple homes heated by wood stoves.
The most common real estate investment opportunity on Savary Island comes in the form of vacant land for development, of which the options are relatively ample. Building your dream home on Savary Island requires careful planning. Solar power is the primary power source, a septic field may need to be installed, and access to builders may be scarce. However, the rewards of fulfilling your vision in such a scenic location are likely to be well worth the effort.
Savary Island Realtors
Are you thinking of buying or selling a home on Savary Island? If you're looking to buy a home, contact our Loyal Homes real estate agents, who can answer all your Savary Island community, neighbourhood, and real estate questions.
If you're thinking of selling your Savary Island, BC home, our associated Listing Realtors can provide information on recently sold comparable properties, up-to-date real estate market information, and professional tips to help you prepare and sell your house for top dollar.