Powell River Houses for Sale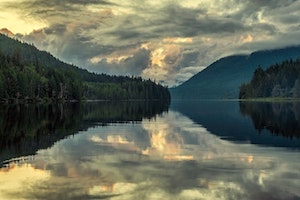 Search all Powell River Houses for Sale and real estate listings below. Located on the beautiful Sunshine Coast of southwestern British Columbia, Powell River is a remote city with around 13,000 people.
Powell River has over 460 acres of parkland and open space, consisting of ecologically sensitive areas, sports fields, pocket parks, and neighbourhood parks! Many people have described this coastal city as a paradise, and the "Pearl of the Sunshine Coast" by others. Be sure to register for a free account so that you can receive email alerts whenever new Powell River properties come on the market.
Powell River MLS Real Estate Listings
October 2, 2023
Powell River MLS Real Estate Listings by Price
Powell River Real Estate Listings by Neighbourhood
Powell River Real Estate Listings by Type
Powell River Real Estate Market
There is so much nature to enjoy in Powell River. It is easy to find property for sale with a gorgeous waterfront view or a house on a private piece of land amongst the trees. You can even buy a float cabin on Powell Lake. Ask your realtor about listings in the original townsite, or they can show you a townhouse, condo, or large family home in the Westview, Cranberry, and Wildwood neighbourhoods.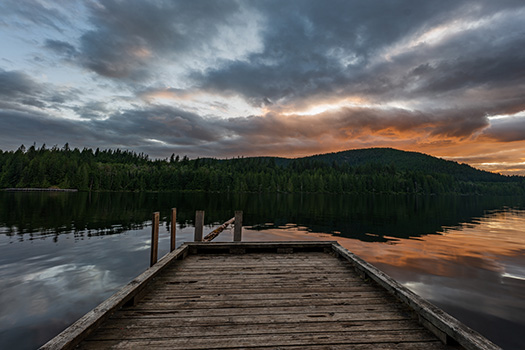 Wildwood is in the northern region of Powell River and is a family-oriented neighbourhood. In Wildwood, character homes and mature single-family homes can be found. Even some large properties have a hobby and large-scale farms, which produce fresh produce and meat goods.
The neighbourhood of Westview is home to residential and commercial real estate buildings and schools, Powell River hospital, and any shopping services. Many residential properties in Westview offer ocean views, with some properties even being oceanfront. As for styles of homes, you can find apartment complexes, ranchers, duplexes that are great for rental income, or single-family homes. There are newer developments as well as mature homes.
Older homes are in the neighbourhood of Cranbrook. Since homes in the area are older, the lot sizes tend to be larger. The Cranberry neighbourhood is near Cranberry Lake, which provides extensive outdoor recreation opportunities.
The Townsite is a historic neighbourhood that holds the history of the paper mill in Powell River. Many character homes around here have been modernized and updated while still maintaining their character. You can buy a modern condominium in the Timberlane Estates or a luxury waterfront home. Regardless of Powell River being secluded from the mainland, you can find a home to fit your needs.
About Powell River, BC
Powell River is located in the traditional territory of the Tla'amin Nation, and the community amalgamated to form a district municipality in 1955. The significant resources are tourism, forestry/logging, retail, small manufacturing, and agriculture, with a solid employment base in primary industries of paper manufacturing and limestone quarrying.
There are BC Transit System bus routes throughout Powell River, and you will find all the luxuries of any mid-sized city within the boundaries of this gorgeous community, including hardware stores, fast food restaurants, grocery stores, and the Powell River Town Centre has over 40 major shopping staples including Canadian Tire, Walmart, Staples, and Starbucks.
Getting to Powell River
Powell River is on the shores of the Malaspina Strait, part of the Georgia Strait, and can be reached by BC Ferries. Although located on the mainland, the community is isolated by oceans and mountains. The route from West Vancouver requires a two-ferry sailing from Horseshoe Bay and takes about 4.5 hours (170.4 km), and from Vancouver Island, it requires a sailing from Comox, taking about 1 hour and 40 minutes (39.3 km). The Earls Cove/Saltery Bay ferry reaches Pender Harbour in just under 2 hours (72.4 km) and the Sechelt Peninsula in 2 hours and 20 minutes (98.5 km).
Powell River has a small airport (YPW) serviced by Pacific Coastal Airlines, connecting with the Vancouver Airport (YVR) in a 20-minute flight. Charter flights and private aircraft also use this airport.
Powell River Weather
Powell river is in a lush and temperate rainforest climate and has short, dry summers and longer wetter winters. The rainy season begins in October and lasts until the end of April, with a greater than 35% chance of rain each day.
The average summer temperature ranges from a high of 24°C to a low of 14°C. In the winter, there is an average low of -0°C and a high of 5°C.
Powell River Culture
Powell River was named a Cultural Capital of Canada in 2004, and the Historic Townsite of downtown Powell River was designated a National Historic District in 1995. The culture in Powell River centers around the environment, the arts, and the community. Sustainability is an important issue to residents, as is environmental protection.
The Arts Council is committed to supporting accessible community involvement with the arts, culture, and heritage in the Powell River Region. They support festivals and organizations through municipal grants, civic space, and donations to enrich the arts in the region.
The Evergreen Theatre is the largest in Powell River. It is a multifunctional performance facility where you can see musical performances, theatre productions, and film presentations. Annual events include the Festival of the Performing Arts, International Choral Kathaumixw, and the Powell River Film Festival.
The Patricia Theatre, built in 1913, is one of the longest-running movie theaters in Canada. There is a public library offering programming and diverse spaces for the community, and the Powell River Historical Museum depicts tools used by the pioneers and the first nations peoples and depicts their first interactions.
Powell River Education
Powell River is a part of BC School District 47 and has multiple elementary and junior high schools, including one French-immersion primary and junior high school, with one English-speaking and one francophone high school. There are Catholic and Christian private school options as well.
Powell River also has a regional campus of Vancouver Island University that teaches trades, has adult upgrading courses, and university transfer programs available.
Powell River Health Care
Powell River is part of the Vancouver Coastal Health Region. It has the Powell River General Hospital, a 33-bed hospital providing emergency, diagnostics, surgery, endoscopy, oncology, in-patient psychology, ICU, obstetrics, community outreach for the elderly, and educational programs on diabetes, nutrition, and more.
The city offers additional health services, including family doctors, walk-in clinics, pharmacy services, dental care, massage therapists, and addictions help.
Things to Do in Powell River
There are many outdoor activities to partake in around Powell River, including the Duck Lake mountain bike trails, hiking the 180 km Sunshine Coast Trail, and canoeing the Powell River Forest Canoe Route. You can go rock climbing in the Eldred Valley, snowshoeing in the Knuckleheads, and participate in the Sunshine Coast Marathon Shuffle. Powell River is a destination for SCUBA divers worldwide as they come to see Canada's first underwater statue, the Emerald Princess, located 20 meters below the surface. Public beaches include Second Beach, Gibsons Beach, and Mowat Bay Beach. Look for seals, sea lions, and orcas at Spirit Square.
Willingdon Beach Park has a spray park, beach access, a playground, a walking trail, and events like Logger Sports, PRISMA on the Beach, and the BC Bike Race. Powell River is also known for the Blackberry Festival, the Townsite Jazz Festival, and the Sunshine Music Festival.
The Bike and Skateboard Skills Park is for users of all ability levels and ages, or you can play disc golf at Sunset Park or Larry Gouthro Park. There are sports fields to enjoy, and the Powell River Recreation Complex offers two NHL-sized hockey rinks, an aquatic center, a fitness center, the Evergreen Theatre, and several meeting rooms.
Visit Townsite Brewing, the region's original microbrewery for craft beers, and check out the many small businesses, local entrepreneurs, and farmer's markets to support your local community as you shop for unique goods and fresh produce.
Powell River Realtors
Are you thinking of buying or selling a home in Powell River? If you're looking to buy a home, contact our Loyal Homes real estate agents, who can answer all your Powell River community, neighbourhood, and real estate questions.
If you're thinking of selling your Powell River, BC home, our associated Listing Realtors can provide information on recently sold comparable properties, up-to-date real estate market information, and professional tips to help you prepare and sell your house for top dollar.