Vanderhoof Houses for Sale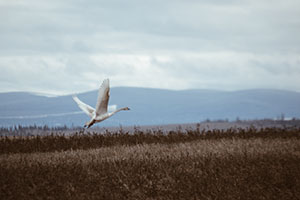 Search all Vanderhoof Houses for Sale and real estate listings below. Vanderhoof is a small community of around 4,500 people located in British Columbia's Interior Plateau region. Living in Vanderhoof offers residents the opportunity to live in a friendly, vibrant community surrounded by natural beauty.
Vanderhoof is a genuinely affordable place to call home, and it's well-equipped with convenient amenities. Be sure to register for a free account so that you can receive email alerts whenever new Vanderhoof properties come on the market.
Vanderhoof MLS Real Estate Listings
December 5, 2023
Vanderhoof Real Estate Listings by Type
Vanderhoof Real Estate Market
As is the case in many remote communities in Northern British Columbia, the cost of real estate in Vanderhoof is very affordable compared to prices in the Lower Mainland, Vancouver Island, and the populous areas of the province's interior. In Vanderhoof, you'll find good-sized single-family properties built in the 1960s on relatively large lots, often featuring garages and woodsheds ideal for hobbyists.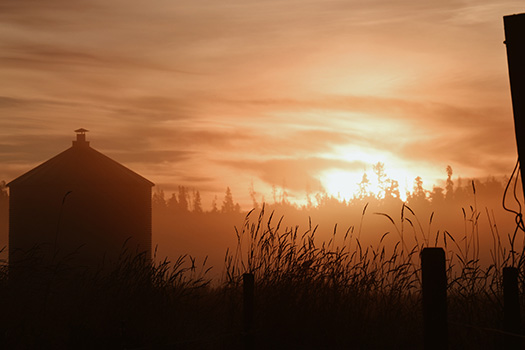 In the area near downtown Vanderhoof, you'll find two-storey family homes with four and five bedrooms, reaching sizes around 3,000 square feet. These properties are excellent for ensuring young families have plenty of room to grow and offer earning potential as rental income properties.
For those looking to live a rustic life with a small footprint, there are modest manufactured homes and simple cabins on large acreages slightly outside of the town, offering real estate investors the ability to own a large chunk of land without breaking the bank.
Those with ambitious building plans will find sizeable lakefront building lots within a short drive of downtown that presents the potential for building your dream home in a private area surrounded by waterfront views, excellent sunsets, and abundant birdwatching. There are also plenty of opportunities to experience cottage life with lakefront cottages located near Fraser Lake—a half-hour drive to the west.
About Vanderhoof, BC
Vanderhood has the primary amenities you need and also serves nearly 5,000 people who live in nearby rural communities that don't have access to extensive amenities. In Vanderhoof, you can live a laid-back lifestyle on your terms without making sacrifices in terms of healthcare and education.
One of the top perks of living in Vanderhoof is the proximity to wildlife. Plenty of migratory birds make their way through Vanderhoof each year, making the area an excellent birdwatching destination, and Vanderhoof is also home to a large population of moose, bear, elk, and deer.
Vanderhoof is located smack dab in the middle of the province, and it offers quintessential British Columbian living: beautiful landscapes and a charming community of locals who love where they live. Many natural resource jobs are available, which makes it an enticing option paired with affordable real estate.
Getting to Vanderhoof
Vanderhoof is conveniently located right along BC Highway 16: a section of the Trans-Canada Highway. Driving an hour east on Highway 16 will take you to Prince George, the closest city to Vanderhoof. All the other prominent British Columbia towns are far away: Kamloops is 6.5 hours by car, and driving to Vancouver takes 10 hours.
The local airport doesn't offer scheduled flights but does have chartered flights, recreational flights, and medivac lifts. The nearest international airport is in Prince George, which has regular flights to Vancouver, Victoria, and Edmonton and charter flights to small communities in BC, and also has seasonal flights to destinations in Mexico.
Vanderhoof is also home to a station on the Canadian National Railway, served by the Jasper to Prince Rupert train operated by Via Rail. The trip from Jasper to Prince Rupert generally takes two days, stopping overnight in Prince George, and leaves three times a week.
Vanderhoof Weather
Its location right in the centre of the province ensures that Vanderhoof has a humid continental climate. Temperatures in the summer months tend to hover in the high teens and low twenties. Winters are chilly but not harsh, with plenty of snow and temperatures which average in the single negative digits.
Vanderhoof Culture
In Vanderhoof, there's a strong sense of community pride, and the community's local art scene is well-supported. The central hub for learning about and engaging with the past and present of Vanderhoof is the Vanderhoof Public Library, which frequently has book readings and art exhibits celebrating the work of local artists.
Vanderhoof's Visitor Centre and Museum have impressive heritage buildings that date back a century. You can partake in engaging guided tours that will teach you how the community of Vanderhoof came to be. Vanderhoof also has a strong theatre community, with frequent performances and workshops.
Vanderhoof Education
For a community of its size, there are plenty of schools available to choose from in Vanderhoof. Evelyn Dickson Elementary, Mapes Elementary, Sinkutview Elementary, W. L, and Mcleod Elementary all offering classes from K-6. There are two high schools in Vanderhoof: Nechako Valley Secondary and Valhalla High.
Regarding post-secondary education options, the College of New Caledonia has a Vanderhoof campus that provides university studies, including certificate programs and adult education.
Vanderhoof Health Care
Vanderhoof falls within the jurisdiction of the Northern Health Authority, which provides healthcare to the northeast, northern interior, and northwest parts of the province. St. John Hospital is the local hospital that serves Vanderhoof and the surrounding areas. St. John offers a wide array of services and has 24 acute care beds.
Other health services in Vanderhoof are provided at the Omineca Medical Clinic, which offers a full range of family doctor services, in addition to surgical services, work-related medical services, and several specialty services, including mental health resources.
Things to Do in Vanderhoof
Slightly north of Vanderhoof is the Nechako Bird Sanctuary, which has nearly 200 hectares of excellent birdwatching opportunities. This bird sanctuary was established in the 1940s and is named after the Nechako River, which runs right through it. The migration path that runs through this sanctuary is called the Pacific Flyway, and there are chances to view plenty of owls, eagles, herons, and thousands of Canada Geese on their way north.
For more outdoor fun, the facilities are excellent at Riverside Park, making it a great place to have a picnic with your family. There are play places for children and pleasant walking trails through the woods and near the river. There are also large, private campsites with very reasonable rates.
In Vanderhoof, there are plenty of opportunities to engage with the works of skilled local artists. One place to do just that is by taking in the wood-carved mural created by local artist Peter Rodseth, which he spent over five years making. It depicts how people lived in the area in the past.
Vanderhoof Realtors
Are you thinking of buying or selling a home in Vanderhoof? If you're looking to buy a home, contact our Loyal Homes real estate agents, who can answer all your Vanderhoof community, neighbourhood, and real estate questions.
If you're thinking of selling your Vanderhoof, BC home, our associated Listing Realtors can provide information on recently sold comparable properties, up-to-date real estate market information, and professional tips to help you prepare and sell your house for top dollar.