Valemount Houses for Sale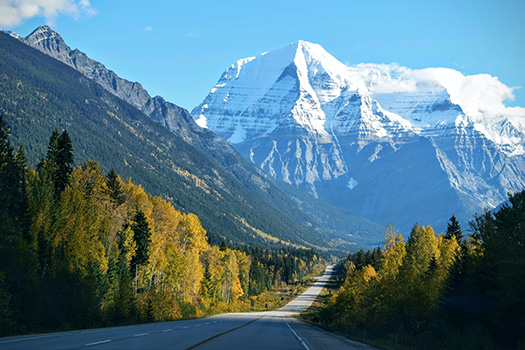 Search all Valemount Houses for Sale and real estate listings below. Valemount is a quaint village situated in a Northern BC valley surrounded by mountains on every side: Monashee, Cariboo, and Rocky. It's a friendly community that offers beautiful mountain living— there are outdoor recreational activities year-round.
In the summer months, hiking, biking, rafting, fishing, and hunting are popular in the area. In the winter, it's all about skiing, snowboarding, and snowmobiling. Be sure to register for a free account so that you can receive email alerts whenever new Valemount properties come on the market.
Valemount MLS Real Estate Listings
September 24, 2023
Valemount MLS Real Estate Listings by Price
Valemount Real Estate Market
The core area of Valemount is charming, and the access to parks and the village it provides is unmatched. It's the closest village to Jasper National Park coming from the west, and it's also very near to Mount Robson National Park, which features the Canadian Rockies' tallest mountain. Valemount is affordable and well-connected, and it's situated amidst some of the most impressive views in the country, making it an enticing option for real estate investors.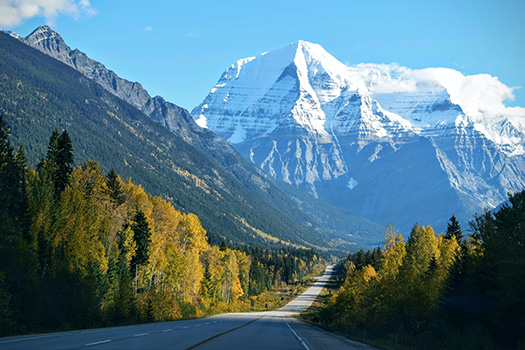 Valemount has not seen as much new construction as some nearby communities lately, and most of the available properties are several decades old. A popular property type in Valemount is quaint ranchers built in the 1970s. These offer an affordable way to gain access to impressive mountain views, and many have undergone recent renovations to make them move-in ready.
For young families or those looking to downsize, the compact single-family properties in Valemount offer great potential. Rustic cottages built in the 1950s provide excellent value and solid vacation rental options for those on a smaller budget. Slightly outside of the core area of Valemount, the houses get larger, and so does the land. You'll find four and five-bedroom homes on several acres that still carry surprisingly affordable pricetags—ideal both for growing families or real estate investors looking for income-generating rental properties.
About Valemount, BC
For most of its history, Valemount has been a tiny village, but it grew substantially in the 1970s when the Yellowhead Highway 5 was built, connecting it to nearby communities. The population continued to grow through the 1990s when the area benefited from a booming lumber market.
Today, the primary industry in Valemount is tourism, with excellent skiing, snowboarding, and snowmobiling terrain bringing many visitors to the village's resorts and hotels. Valemount has a population of only 1,000 residents but features 20 restaurants—a prime example of how well-equipped it is for such a small community.
Getting to Valemount
Valemount is located near some of the most beautiful highway driving in the province, making getting to the village half of the fun. Located in the North Thompson Valley, it's around three and a half hours north on BC Highway 5 to get to Valemount from Kamloops. The nearest city to Valemount is Prince George—three hours northwest on BC Highway 16.
Valemount is situated along Via Rail's famous "The Canadian" route, with trains to and from Vancouver passing through three times a week. A perk of taking the train to and from Valemount is that the Valemount Hotel's pub can be used as a waiting room for the train.
Valemount has a small airport used by private planes and helicopters. If you're looking to fly to Valemount, the best way is by using the airports in Prince George or Kamloops, both of which offer extensive domestic options.
Valemount Weather
The climate in Valemount falls somewhere between a humid continental and subarctic climate. The seasons are very distinct; summers are enjoyable, with daily high temperatures in the low twenties, perfect for outdoor activities. You'll need a sweater for summer nights, though, as temperatures can dip into the single digits.
Winters in Valemount are cold and snowy, but the three surrounding mountain ranges protect the village from harsh winter winds, keeping the wind chill at bay. You can expect temperatures to hover in the low single negative digits during the winter, sometimes dipping into the negative teens or twenties during particularly chilly times.
Valemount Culture
Like many small mountain communities located in and around the Rocky Mountains, the history of Valemount is closely tied to the Canadian Pacific Railway. You can learn more by exploring the Valemount Historic Railway Station to see displays, model railways, a trapper's cabin, in addition to stories and items from early settlers. The Valemount Museum—found in the railway station—is also home to local artists' works and sculptures.
Artistic and cultural affairs in Valemount are coordinated by the Valemount Arts and Cultural Society, which facilitates the creative growth of the area. They do this by holding art workshops, curating theatrical performances, and hosting music and dance performances by local performers.
Valemount Education
Public schools in Valemount are operated by School District 57, the same school district that serves the city of Prince George and the smaller communities of McBride and Mackenzie.
There are two public schools in Valemount—Valemount Elementary has been open since 1935 and has classes from K-7. Meanwhile, Valemount Secondary has been open since 1956 and offers classes from grades 8 through 12.
Valemount is also home to Valemount College, which features programs geared around tourism and entrepreneurship, with excellent facilities and small class sizes.
Valemount Health Care
Health services in Valemount are provided by the Valemount Community Health Centre, which has full-time doctors, lab techs, and a team of nurses to fulfill the community's health and wellness needs.
The nearest hospital is in McBride, around an hour north. The McBride and District Hospital has eight long-term beds, three acute beds, and an emergency room and clinic. Additional public and mental health services are also provided at the McBride and District Hospital.
Things to Do in Valemount
The main attraction in the Valemount area is undoubtedly the mountains. One of the best ways to get out there and experience the mountains first-hand is by taking an unbelievable sightseeing tour from Robson Heli Magic. They can drop you off atop the mighty Mt. Robson for excellent hiking, or you can view the mountain from above on a heli-tour.
If you're looking to spot local wildlife, the best place to do so is at Cranberry Marsh. This wildlife sanctuary has swans, ducks, beavers, muskrat, moose, ducks, Canada Geese, and more types of rare birds than you could count.
After spending your days exploring the mountainous local terrain, you'll be tired and in need of some relaxation. A great place to unwind is at the Three Ranges Brewing Company, which has excellent local beer and a serene outdoor patio area where you can sip away.
Valemount Realtors
Are you thinking of buying or selling a home in Valemount? If you're looking to buy a home, contact our Loyal Homes real estate agents, who can answer all your Valemount community, neighbourhood, and real estate questions.
If you're thinking of selling your Valemount, BC home, our associated Listing Realtors can provide information on recently sold comparable properties, up-to-date real estate market information, and professional tips to help you prepare and sell your house for top dollar.