Prince George Houses for Sale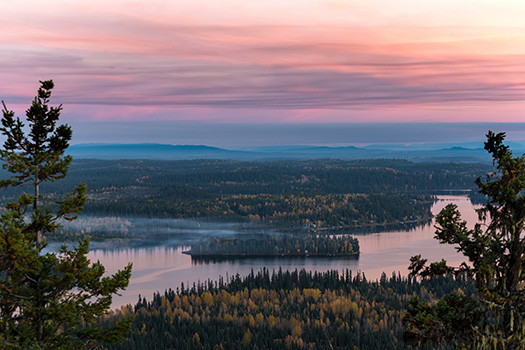 Search all Prince George Houses for Sale and real estate listings below. As the largest city in Northern British Columbia, Prince George has a lot to offer its residents. It is home to a major university and a college, well-established transportation infrastructure, and quality jobs in several growing industries.
When you factor in a low average cost of living and access to outdoor recreation, Prince George offers a high standard of living. Be sure to register for a free account so that you can receive email alerts whenever new Prince George properties come on the market.
Prince George MLS Real Estate Listings
December 9, 2023
Prince George MLS Real Estate Listings by Price
Prince George Real Estate Listings by Neighbourhood
Prince George Real Estate Listings by Type
Prince George Real Estate Market
In Prince George, there's a wide array of real estate opportunities available, from wonderful old character homes, new luxury units to brand new condos and everything in between.

In 2022, a total of 862 single-family homes were sold in Prince George. According to data sourced from the BC Northern Real Estate Board (BCNREB), these homes had an average list price of $527,100 and an average sale price of $525,600. On average, these properties were sold at 99.7% of their listed price, with an average of 34 days on the market in Prince George.
College Heights offers well-established detached single-family homes, in addition to some townhouses and new condos. It's considered one of the city's most desired areas because of its convenient location near UNBC and shopping areas. This neighbourhood was first built in the '50s but has undergone constant development since then.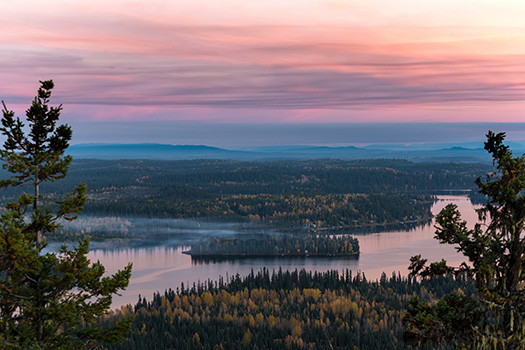 University Heights is a short commute to UNBC and consists of brand new high-end homes, many of which have additional separate suites that are perfect for real estate investors looking to earn rental income.
The Hart is north of Prince George and is an excellent location to live in because of its mix of older and newer single-family detached homes on large lots. If you're looking for a beautiful older home, The Crescents has homes built in the early 1900s, situated on tranquil streets.
Other neighbourhoods in Prince George that are worth the attention of any real estate investor include Heritage and Crescents (both featuring mostly older homes), Cranbrook Hill where you will find gorgeous acreages, as well as the Foothills close to UNBC.
About Prince George, BC
Back in the 1980s, when British Columbia's lumber industry was booming, Prince George was the second-largest city in the province and was said to have more millionaires per capita than anywhere else in the country. Today, it has slipped down the list of BC's most significant cities and offers an appealing combination of laid-back living and abundant amenities.
Prince George can be found where the Fraser and Nechako rivers meet—the Nechako River's picturesque cut banks are one of the city's natural landmarks. Service industries are the main contributor to the city's economy. Another big player is education, with the College of New Caledonia and the University of Northern British Columbia located in Prince George.
In the early 2010s, Prince George appeared on lists of dangerous cities because crime in the area trended above the national average. Since then, the crime rate has declined as Prince George continues to evolve into a well-equipped, modern, northern city.
Getting to Prince George
Prince George is right in the middle of British Columbia. If you're heading north, it's the last stop before communities start getting more and more spread out and remote. Prince George is at the intersection of Highway 97 (which runs north to south from the US border to Yukon) and Highway 16 (part of the Trans-Canada Highway).
Prince George Airport is used by around half a million passengers per year and offers flights operated by Air Canada, WestJet, and Central Mountain Air every day. Flights are available to Victoria, many small places in central and north British Columbia, and Edmonton. There is also a weekly non-stop flight to Puerto Vallarta.
Train service is also available in Prince George. The notable Jasper to Prince Rupert train ride (lasting two days and stretching over a thousand kilometers) rolls through the Prince George station overnight. In terms of local public transportation, city buses are operated by PG Transit.
Prince George Weather
Prince George has a humid continental climate, and that means it has four distinct seasons, with a wide range of temperatures and weather types between seasons.
During the summer months, it gets hot and humid. During winter, it's cold but not as cold as you might expect, given its northern location. In January, the average temperature is around -10°C, and summer highs typically hover in the low twenties.
Prince George is reported to have previously had a colder subarctic climate, but this has changed over the years. Rainfall is pretty consistent year-round, but it's also a sunny city, with more than 1900 hours of sunshine each year on average.
Prince George Culture
In Prince George, there's a strong history of off-road motorcycle culture, and many residents enjoy racing at the Blackwater motocross park or riding on the network of trails in and around the city.
There are several museums and galleries in Prince George that showcase the region's rich history. Prince George also has a strong community of performance arts.
Theatre Northwest puts on professional stage productions at the Prince George Playhouse and elsewhere. The Prince George Symphony Orchestra tours northern BC and puts on performances in Prince George, and the Prince George Theatre Workshop Society hosts plenty of amateur theatre nights.
Prince George Education
There are four catchment areas within city limits and three catchment areas outside the City of Prince George, all of which are part of School District 57. These areas include thirty-one elementary schools, five secondary schools within city limits, and three secondary schools in neighbouring regions are three elementary and three secondary schools.
The University of Northern British Columbia is located on the top of Cranbrook Hill in Prince George. UNBC has won Maclean's Top 5 in Canada for 15 years and is known as 'Canada's Green University. Students can receive degrees in various areas, including commerce, science, health and applied science, and education, to name a few.
Prince George Health Care
Because Prince George is the biggest city in the northern BC area, it is also the area's health care hub. Prince George is home to Northern Health, the healthcare provider that offers health services to more than 300,000 people in the northern half of the province.
The University Hospital of Northern British Columbia is the only teaching hospital in the surrounding region. BC Cancer Agency Centre for the North provides cancer services to people in northern and central BC, so people don't have to travel to the Vancouver area for treatment options.
Several clinics and health care initiatives focus on specific groups in the Prince George area, including Northern Health Indigenous Health, which has a mandate focused on honouring diversity and culture.
Things to Do in Prince George
One of the top things to do when you are in Prince George is to get outside and enjoy some of the excellent hiking opportunities on the plentiful nature trails. Teapot Mountain Trail is a relatively short loop trail that is accessible year-round. Or you can take a walk through Forest for the World, located behind the University of Northern British Columbia Campus. These trails offer relatively level ground, making it easy for anyone. Furthermore, the trails take you to Shane Lake, where there is a viewpoint and picnic benches.
You can stroll along the Nechako River and observe the beautiful old Black Cottonwood Trees at Cottonwood Island Nature Park. There's ample parking and covered picnic tables which makes it an excellent spot for a family picnic.
The Prince George Railway and Forestry Museum details the history of Canada's railways and has one of the most impressive collections of railway-related items and memorabilia in the province.
The Charles Jago Northern Sports Center located at the University of Northern British Columbia offers a huge track overlooking the soccer field on one side and the basketball courts on the other, Squash Courts, weight rooms, and drop-in classes open to the public.
Prince George Realtors
Are you thinking of buying or selling a home in Prince George? If you're looking to buy a home, contact our Loyal Homes real estate agents, who can answer all your Prince George community, neighbourhood, and real estate questions.
If you're thinking of selling your Prince George, BC home, our associated Listing Realtors can provide information on recently sold comparable properties, up-to-date real estate market information, and professional tips to help you prepare and sell your house for top dollar.