Fort St John Houses for Sale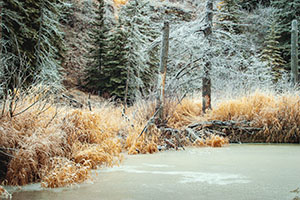 Search all Fort St John Houses for Sale and real estate listings below. Dubbed "The Energetic City" because of its oil, natural gas, wind, and hydroelectric power industries, this moniker also describes its youthful population (residents are on average 8.8 years younger than the average BC population).
Fort St John attracts people seeking adventure, opportunity, and the majestic wilderness of northeastern B.C. Be sure to register for a free account so that you can receive email alerts whenever new Fort St John properties come on the market.
Fort St John MLS Real Estate Listings
December 7, 2023
Fort St John MLS Real Estate Listings by Price
Fort St John Real Estate Listings by Neighbourhood
Fort St John Real Estate Listings by Type
Fort St John Real Estate Listings by School Catchment Area
Rural Communities Near Fort St John
Fort St John Real Estate Market
Fort St John continues to be a very desirable community for first-time buyers and young families. The city is conveniently laid out on a grid pattern, with the central north to the south street being 100 St. The main east to the west street is 100 Ave. Neighborhoods in the northwest quadrant include Country View Estates, Garrison Landing, Cambridge Estates and College Heights. This area has newer executive-style single-family houses.
Similar housing can be found in the northeast quadrant in Panorama Ridge, Fairview, and Concorde Park. Southeast Fort St. John has more established housing stock, including duplexes in Carmarlo Park, North Anneofield, and Mathew Park, providing affordable options for first-time buyers.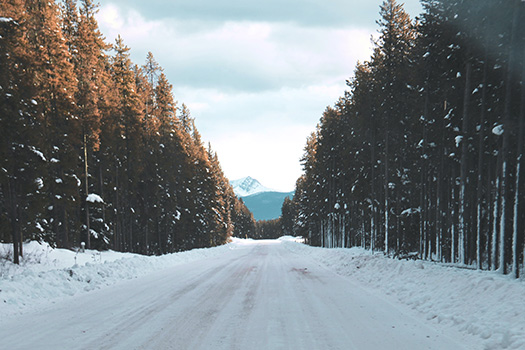 About Fort St John, BC
Fort St John, is in the heart of Peace River country, is the largest city in Northeastern B.C. (population 21,000 in the city and 69,000 in the surrounding area). It is also the largest city in B.C., situated on the iconic Alaska Highway.
Hundreds of thousands of tourists travel the Alaska Highway each year to experience the Northern Lights' wildlife, landscapes, and incredible beauty. Fort St John offers visitors and residents a variety of unique local shops and restaurants and national chains and an abundance of outdoor recreational activities from snowshoeing and skiing to trails, mountain biking, boating, fishing, and golf. Check out our Ultimate Guide to everything you need to know about Fort St John.
Getting to Fort St John
Travel to Fort St John by air. The North Peace Regional Airport is 8 km from downtown Fort St John. WestJet, Air Canada, and Central Mountain Air offer daily flights to and from Vancouver, Edmonton, Calgary, and Prince George.
There are three routes you can take by car from Vancouver to Fort St John. The fastest route is BC - 97N which takes about 16 hours. The Trans-Canada Hwy B.C. - 1E takes you through Jasper Park (21 hours). Driving from Prince George will take five hours, and driving from Grande Prairie will take two and a half hours. When driving, be sure to check road and weather conditions with Drive BC.
Fort St John Weather
Fort St John has cold, snowy winters and warm summers. The average low winter temperature is -15°C, and the average summer temperature is 21°C. Fort St John is one of BC's sunniest communities, particularly in the winter and spring.
Due to its northerly latitude, Fort St John has short daylight hours in the winter and long daylight hours in the summer. Situated east of the Rockies, its climate is more like the Prairies than the BC Interior. Its more extended frost-free period allows for crops like wheat and canola to thrive.
Fort St John Culture
Outdoor adventure is available year-round in Fort St John, where ample snow (annual average 41 inches) makes for excellent downhill skiing at Powder King Mountain Resort (a 3-hour drive from Fort St John). Or enjoy the Big Barr Ski Hill only 15 minutes away. There are also ATV and snowmobile trails, as well as cross-country skiing in provincial and city parks. Enjoy snowshoeing in Beatton Provincial Park, located on the shores of Charlie Lake in the winter, and bike trails in the summer.
Fort St John's community trail system includes 18 km of paved paths. Golfers can play 18 holes at the Lone Wolf Golf Club's championship course or nine holes at the Fort St. John Links Golf Course. Fishing, camping, and boating are other popular summer activities enjoyed at nearby lakes.
Centennial Park is a hub for sports activities with its multi-use pool, spray park, playground, and skatepark. The new Pomeroy Sports Centre has two NHL-sized ice rinks, a speed skating oval, and an indoor track for walking and running.
The North Peace Cultural Centre houses Fort St. John's public library, a theatre, and the Peace Gallery North art gallery. Take a trip back in time at the Fort St John North Peace Museum with exhibits that trace the region's history, from First Nations settlements with over 6,000 artifacts to a recreated trapper's cabin, general store, and police barracks.
Fort St John Education
Fort St John has seven elementary schools, two middle schools, and two secondary schools within its city limits, and another ten elementary schools and five secondary schools in the surrounding region administered by School District 60 Peace River North. Northern Lights College is a local post-secondary institution offering job-focused training.
Fort St John Health Care
The Northern Health Authority provides healthcare services for Fort St John and the surrounding region, and the Fort St. John Hospital is located at 8407 112th Ave.
Things to Do in Fort St John
One of the best places in BC to watch the Northern Lights (Aurora Borealis) is Fort St John, particularly if you drive out of town away from the city lights.
Annual events include the High on Ice Winterfest, including ice carving competitions, ice fishing, and chocolate lovers looking forward to the annual Chocolate Festival in February at the North Peace Cultural Centre. Foodies won't want to miss the Fall Harvest Taste of the Town, bringing together local producers and restaurants in September.
Other activities include the Peace River North Festival of the Arts in April, Farmer's Market from May to October, Spirit of the Pow Wow celebrating local native traditions in June, and the Canola Music Festival in July. Downtown Fort St. John streets are closed to cars early in September for the Moose FM Block Party featuring street performers, live music, car shows, and kids' activities.
History buffs will enjoy the self-guided Pioneer Pathway Walking Tour, which begins at the south end of 100 St. and is located across from Centennial Park. Experience the wilderness of this area by visiting Williston Lake Resort, 80 miles from Fort St John, which offers three-day horseback riding packages. Other area attractions include the Peace Canyon Dam and Peace River Lookout, providing a panoramic view of the region.
Fort St John Realtors
Are you thinking of buying or selling a home in Fort St John? If you're looking to buy a home, contact our Loyal Homes real estate agents, who can answer all your Fort St John community, neighbourhood, and real estate questions.
If you're thinking of selling your Fort St John, BC home, our associated Listing Realtors can provide information on recently sold comparable properties, up-to-date real estate market information, and professional tips to help you prepare and sell your house for top dollar.