Fort St. James Houses for Sale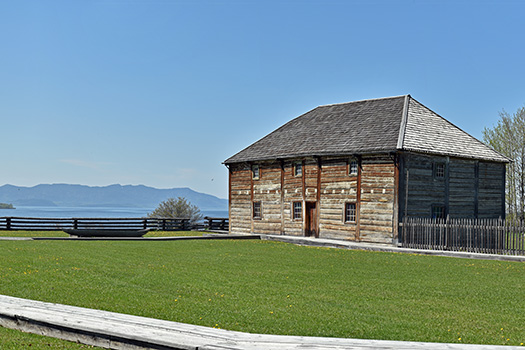 Search all Fort St. James Houses for Sale and real estate listings below. Fort St. James is in the central region of Northern British Columbia and is incorporated as a district municipality on the south-eastern shore of Stuart Lake, at the head of the Stuart River.
Although small, Fort St. James has amenities including grocery stores, a hardware store, a liquor store, a post office, banks, gas stations, a fire department, and much more. Be sure to register for a free account so that you can receive email alerts whenever new Fort St. James properties come on the market.
Fort St. James MLS Real Estate Listings
February 3, 2023
Fort St. James Real Estate Listings by Type
Fort St. James Real Estate Market
Near the north of Fort St. James, you will find the neighbourhood consists of older single wide and double wide manufactured homes and multi-story single-family detached homes in this area. Due to Fort St. James' size, most properties are more spread out than large cities, which is perfect for anyone who likes a little space.
Near the south of Fort St. James, you will find larger lots with a mix of rancher-style homes and multi-story detached homes. This neighourhood has views of the surrounding mountains around Fort St. James. Some of the houses around Middle Road and Lower Road boast incredible views of Stuart Lake. A majority of the properties on Lower Road are lakefront!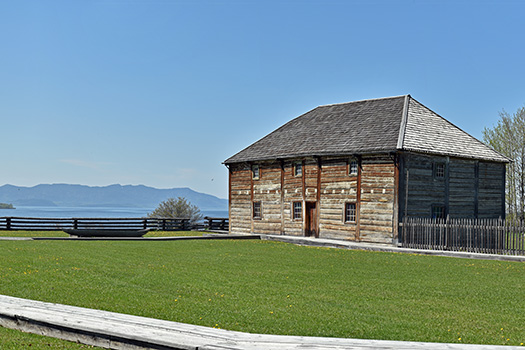 Other neighbourhoods in Fort St. James offer similar types of homes and properties. Most of the houses in Fort St. James are older established homes on well-sized lots, with the odd new built home. Central Fort St. James is primarily commercial and industrial real estate. Regardless of where you live in Fort St. James, you are close to amenities in town.
About Fort St. James, BC
The region has a steadily growing population, currently just under 5,000 people, with around a quarter identifying as First Nations, and there are many surrounding First Nation communities and reserves, including Tachie, Pinchie, and Nak'azdli.
The area is home to the John Prince Research Forest, and the region is rich with wildlife, including cougars, black bears, beavers, raccoons, moose, deer, caribou, bats, and various bird species.
The municipality used to be a fur trading post called Stuart Lake Post, which came under management by the Hudson's Bay Company, and the site is now a National Historic Site of Canada. Today the economy remains resource-oriented, with mining, agriculture, forestry, and tourism. In more recent years, Fort St. James has seen growth in the technology industry.
Getting to Fort St. James
Fort St. James is located beside Stuart Lake at the northern terminus of Highway 27 and is accessible by road. The BC Bus is an inter-city bus that will stop at Fort St. James, traveling between Prince Rupert, Prince George, Dawson Creek, Fort St. John, Fort Nelson, Valemount, and other northern communities.
The Prince George Airport (YXS) is the closest regional airport, from which you can fly to an international hub. From Prince George, you will drive up Highway 16 W, and once you pass Vanderhoof, turn onto Highway 27. It is 160.6 km away, just shy of a 2-hour drive.
Fort St. James Weather
The climate in Fort St. James is sub-boreal. In the winter, temperatures average -20 °C to -10 °C. Although chilly, the cold weather invites plenty of snow, allowing for an abundance of outdoor winter activities such as cross-country skiing, snowshoeing, and snowmobiling.
Summers are short and warm, with an average high of 24°C and an average low of 12°C. Rain is expected in June, while July to October is the dryer. Snow likes to stick around in Forst St. James for 5.5 months on average.
Fort St. James Culture
Art can be found throughout the town of Fort St. James. Three Glenn Greensides Chainsaw Carvings are prominently displayed, with sculptures of a police officer outside the RCMP building, a prospector at the Visitor Info Centre, and a logger at the municipal office, all carved using a chainsaw. The Pat Gauthier Studio is a gallery where local Canadian visual artist Pat Gauthier can find paintings, prints, and greeting cards.
The Music on the Mountain festival is an annual event with tons of talented performers, food, and fun. The Music Makers of Fort St. James is an amateur theatre company that gives several performances a year at the Music Maker's Hall. The public library is a friendly space for the community, with free internet access. You can check out the annual craft fair to buy holiday gifts from local artisans every November at Fort St. James Secondary School.
Fort St. James Education
Fort St. James is in School District 91, with two public elementary schools and one secondary school. Nak'albun Elementary School curriculum emphasizes First Nations culture, with an outdoor learning garden and modern features such as geothermal heating. The town also has a College of Caledonia satellite campus, with post-secondary trades and vocational programs, continuing education, and workplace skills training.
Lifelong learning is promoted at the Learning HUB, with literacy projects and assistance for new Canadians through the Citizenship and Immigration Canada Settlement Services Program. The KEY resource centre (Knowledge Empowers You) is another place of learning in Fort St. James, acting as a community centre offering life, health, and literacy outreach programs.
The nearby community of Prince George has the University of Northern British Columbia and the main campus of the College of Caledonia.
Fort St. James Health Care
Fort St. James is in the Northern Health Region and is serviced by the Stuart Lake Hospital, offering emergency, acute care, ambulatory care, and diagnostic services, along with a pharmacy and lab. The Fort St. James Health Centre has family doctors and an acute-care clinic. Many health services are shared with the Vanderhoof hospital, a larger facility in a nearby community. The BC ambulance service has an air ambulance service to assist in emergencies in the area.
Things to Do in Fort St. James
In the Fort St. James area, there is so much to do out in nature. Paarens Beach Provincial Park has sandy beaches, boating, and camping on Stuart Lake. Twenty minutes away from Fort St. James on Stuart Lake is the Sowchea Bay Provincial Park, which used to be a forestry campsite, and now hosts a public camping facility.
Mount Pope Provincial Park is a great place to hike and climb, with its 6.5 km trail to the peak. Furthermore, rare plants and animals native to limestone rock formations and caves can be found along your adventure.
If you need an adventure, you can head to Nation Lakes Provincial Park to canoe the 120 km route through the Tsayta, Indata, Tchentlo, and Chuchi lake chains. This route takes five to ten days, and you will find campgrounds on the route where you can stop and get some rest while enjoying the great outdoors.
Fort Forum Arena is the place to ice skate and play hockey, and if you are a golfer, you can go to the Stuart Lake Golf Club for a round of 9-hole golf.
Visit Fort St. James National Historic site to tour the actual location of a Canadian fur trade post. It has Canada's most extensive collection of wooden restored buildings from the fur trade era, including a century-old home you can stay in overnight. There is an exhibit room in the Visitor Centre and a theatre, a gift shop, and a fully accessible washroom.
Fort St. James Realtors
Are you thinking of buying or selling a home in Fort St. James? If you're looking to buy a home, contact our Loyal Homes real estate agents, who can answer all your Fort St. James community, neighbourhood, and real estate questions.
If you're thinking of selling your Fort St. James, BC home, our associated Listing Realtors can provide information on recently sold comparable properties, up-to-date real estate market information, and professional tips to help you prepare and sell your house for top dollar.