Fort Nelson Houses for Sale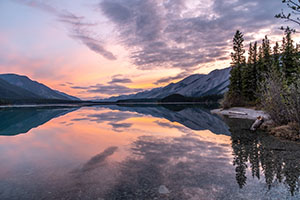 Search all Fort Nelson Houses for Sale and real estate listings below. For those looking for a new adventure, Fort Nelson provides an exciting opportunity to live in one of the province's wildest, most remote parts.
Fort Nelson is known for having some of the most affordable real estate in the whole province. To real estate investors used to seeing the prices of properties in larger, more centrally-located communities in British Columbia, the low price tags on Fort Nelson real estate can be jaw-dropping. Be sure to register for a free account so that you can receive email alerts whenever new Fort Nelson properties come on the market.
Fort Nelson MLS Real Estate Listings
September 26, 2023
Fort Nelson MLS Real Estate Listings by Price
Fort Nelson Real Estate Listings by Type
Fort Nelson Real Estate Market
House values in Fort Nelson dipped by more than half from 2014 to 2019, and these days there are large homes on impressive acreage at stunningly low prices. For real estate investors or those looking for a change of pace, the properties in Fort Nelson present many exciting opportunities. In Fort Nelson, there are plenty of detached single-family homes built in the '60s and '70s. These homes are generally large, featuring between three and five bedrooms, sizeable yards, and often detached storage or workshops.
Slightly outside the central area, you'll find tiny, rustic-style homes on large acreage—ideal for artists and those looking for simple living. There are also plenty of move-in-ready updated homes that have seen significant renovations available on the market. For those looking to build, undeveloped lots can be had for next to nothing in Fort Nelson.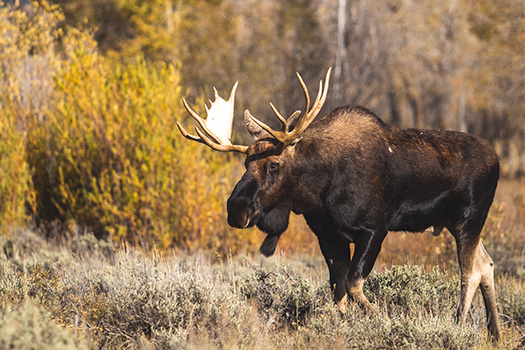 About Fort Nelson, BC
Not to be confused with Nelson, BC—a growing and vibrant city located in the Southern Interior—Fort Nelson is a small community in the northern Rocky Mountains, fewer than two hundred kilometers from the Northwest Territories.
Fort Nelson can be found right along the historic Alaska Highway—a famously long and beautiful ride that stretches from Dawson Creek to Alaska. Fort Nelson is truly isolated: a four-hour drive north from Fort St. John that, during winter months, can take even longer than that when roads are bad. However, because it's located on the Alaska Highway, as many as 300,000 tourists pass through Fort Nelson each year, many driving RVs.
Fort Nelson has a population of about 3,000 residents, which has been dropping somewhat over the past few years because dips in global oil prices have caused a downturn in the natural gas industry. The main employment options in the area these days are in the tourism industry and government jobs.
Getting to Fort Nelson
Fort Nelson is truly remote, and getting there is one of the biggest challenges associated with living in the area. It is located right on Highway 97—the Alaska Highway—the main point of access to surrounding communities. Slightly west of Fort Nelson, Highway 97 meets with Highway 77, the only road connecting BC to the Northwest Territories.
Fort Nelson is also accessible by air. Around 7 km from Fort Nelson is Northern Rockies Regional Airport, which runs flights operated by Central Mountain Air. Fort Nelson Airport has one daily flight to Prince George Airport, which offers flights to prominent cities including Vancouver and Edmonton, and a nonstop flight to Puerto Vallarta.
Fort Nelson Weather
Fort Nelson is located in the extreme northern part of British Columbia, where grizzly bears, bison, elk, and moose are common. Like many aspects of northern life, the weather can be extreme too.
Fort Nelson has a subarctic climate, with frigid winters, temperatures average between -15°C and -20°C. Though it gets cold, it isn't particularly snowy, with only around 20 centimeters of snow during each winter month on average.
Fort Nelson is colder than anywhere in British Columbia during the winter months, but it's enjoyable in the summertime. During the summer, temperatures tend to hover in the low twenties during the daytime, with summer weather surprisingly similar to that in Vancouver.
Fort Nelson Culture
Fort Nelson is a small community, but the local population is invested in their community and likes to celebrate their home area. In Fort Nelson, you'll find interesting local shops, regional culinary specialties, and cultural events celebrating the Fort Nelson First Nations.
The Fort Nelson Heritage Museum showcases the area's history as the "Gateway to the Northern Rockies," showcasing relics linked to the area's early exploring and mining activities. Several other events celebrate the unique character of Fort Nelson, including a sled dog festival, a snowmobile festival, Northern Lights celebrations, and more.
Fort Nelson Education
Public education in Fort Nelson is handled by School District 81, which covers northeastern British Columbia up to the borders of Yukon and Alberta. There are three public elementary schools to choose from in Fort Nelson and G.W. Carlson and J.S. Clark offer classes from K-4, while R.L. Angus offers grades 5 through 7.
Fort Nelson Secondary School offers grades 8 to 12, while the Fort Nelson First Nation owns and operates Chalo School. Northern Lights College has a small Fort Nelson campus that offers trades certificates and diplomas for postsecondary education.
Fort Nelson Health Care
Fort Nelson General Hospital—operated by Northern Health—is a small hospital that serves Fort Nelson and the surrounding area for hundreds of kilometers in each direction, making it a vital health hub in the region. It has 25 emergency beds and offers laboratory services, community counseling, minor surgeries, and other services.
Things to Do in Fort Nelson
In Fort Nelson, you're surrounded by spectacular rugged beauty all around you. One of the best ways to engage with your natural surroundings is to head to Muncho Lake Provincial Park. With its eye-catching jade-coloured waters, the scenic folded mountains looming overhead, and the wildlife everywhere, this is true Canadian wilderness. Strawberry Flats campground is well-maintained and affordable.
The Fort Nelson Heritage Museum is filled with interesting old relics. There's old heavy equipment used to build the famous highway, log cabins, a general store, and more. The car museum is filled with old automotive wonders, and there are fascinating ancient weapons on display.
You may be surprised to hear there's a golf course this far north, but the Poplar Hills Golf and Country Club is an excellent long nine-hole golf course that is kept in impressively good shape. Playing golf against the backdrop of the Northern Rockies is a true delight.
Fort Nelson Realtors
Are you thinking of buying or selling a home in Fort Nelson? If you're looking to buy a home, contact our Loyal Homes real estate agents, who can answer all your Fort Nelson community, neighbourhood, and real estate questions.
If you're thinking of selling your Fort Nelson, BC home, our associated Listing Realtors can provide information on recently sold comparable properties, up-to-date real estate market information, and professional tips to help you prepare and sell your house for top dollar.