Homes for Sale in Tumbler Ridge, BC
Welcome to Tumbler Ridge! Below you will find the newest homes for sale and real estate in Tumbler Ridge, BC. If you would like more information on any of these Tumbler Ridge real estate listings, simply click on the property, register for a free account, and you'll have access to the full details. From there, you can click Schedule a Tour to request more information from our Loyal Homes Client Care Coordinators or schedule a viewing. Our Client Care Coordinators will be happy to provide you with property disclosure statements, past sales history, comparable properties which have recently sold nearby, and more, so please don't hesitate to ask for help!
For your convenience, we have included Tumbler Ridge community information at the bottom of the page, including directions for getting here and information about weather, culture, healthcare, recreation, schools, and the real estate market.
Newest Tumbler Ridge Real Estate Listings
Tumbler Ridge Real Estate Listings
November 27, 2021
Tumbler Ridge Real Estate Listings by Price
About Tumbler Ridge, BC
Tumbler Ridge is a small community located in the Peace River Regional District, including the nearby cities of Fort St. John and Dawson Creek. Tumbler Ridge can be found in the foothills of the BC Rockies, in the northeastern part of the province, near the Alberta border. It offers terrific opportunities for outdoor enthusiasts, with plenty of interesting rock formations, waterfalls, meadows, lakes, and more to discover.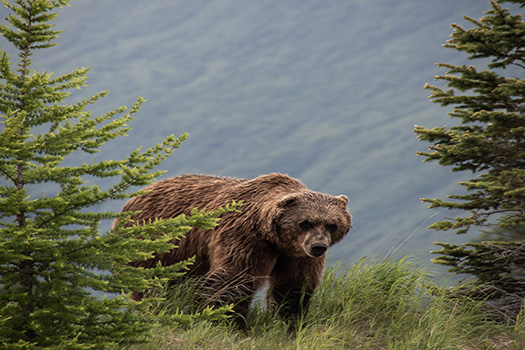 Tumbler Ridge is known as the youngest community in the country. It was built as a planned community in the 1980s to support the coal industry in the area. The town did not grow as large as planned due to a weakening coal market in the 1990s. Instead of increasing to around 10,000 residents as planned, today, the population sits around 2,000 locals.
Moving away from the coal industry, Tumbler Ridge forged a new identity when fossils and dinosaur footprints were found in the area. Tumbler Ridge is also a unique outdoor recreation destination, as it features numerous nearby national parks and an impressive hiking trail system. It also has some of the most affordable real estate in the province, making it intriguing for adventurous real estate investors.
Getting to Tumbler Ridge
Tumbler Ridge is surrounded by rugged wilderness, but it's accessible too. Tumbler Ridge is located right along BC Highway 52, which provides easy access to Alberta—the drive to Grande Prairie is two and a half hours away by this route. Taking Highway 52 in the other direction is the way to the nearest city, Dawson Creek—an hour and fifteen minutes away by car.
Nearby Dawson Creek Airport has regularly scheduled flights to Calgary operated by WestJet. North Peace Regional Airport in Fort St. John has regular flights to Calgary and Vancouver, and Grande Prairie Airport has flights to Calgary, Edmonton, Vancouver, and Toronto. A little further away, Prince George has an airport with more flights, including international options.
Tumbler Ridge Weather
Tumbler Ridge is located significantly north in BC, and it has a continental climate characteristic of this location. Cold arctic air moves through the town, but the community was built specifically to counteract this—the roads run along with windbreaks, and the parks and buildings are built where the wind is less intense. Summers are cloudy and comfortable, while winter months are frigid, averaging around -10°C.
Tumbler Ridge Culture
Ever since dinosaur bones and footprints were discovered in the Tumbler Ridge area in the early 2000s, the community has become a destination for those interested in palaeontology. Fossils and dinosaur bones can be viewed in locations across the community, and informative tours are offered.
Tumbler Ridge is surrounded by natural beauty and outdoor recreation opportunities, and there is a strong culture of participation in outdoor sports in the area. Every year, locals take part in the Emperor's Challenge—a challenging half marathon on Roman Mountain. A popular local pastime is riding ATVs on the nearby trails. Every year in late August or early September, there's also a two-day music and art festival called Grizfest.
Tumbler Ridge Education
Public schools in Tumbler Ridge are operated by School District 59, centrally run in Dawson Creek, and runs the schools in nearby Chetwynd and Pouce Coupe. There are just two public schools in Tumbler Ridge—Tumbler Ridge Elementary and Tumbler Ridge Secondary.
For post-secondary education, Northern Lights College has a Tumbler Ridge campus. This campus offers several training and workplace education programs and a wide array of interactive courses that can be taken digitally.
Tumbler Ridge Health Care
Health care services in Tumbler Ridge and the surrounding areas are provided by the Northern Health Authority, which serves more than 300,000 people in the northern portion of the province.
Health services in Tumbler Ridge are centralized at the Health and Social Services Centre, where residents can access medical, public health, dental, emergency care, and more. The nearest hospitals with overnight care and extensive services can be found in either Dawson Creek or Chetwynd.
Things to Do in Tumbler Ridge
One of the best things to do when you're in Tumbler Ridge is taking advantage of the wealth of hiking trails. One excellent attraction is Kinuseo Falls, which offers waterfall views a short walk from the parking lot and some truly inspiring views of gigantic falls—bigger than Niagara Falls—if you hike a couple of kilometers.
You'll want to head to the Dinosaur Discovery Gallery—a one-of-a-kind facility that offers visitors the unique ability to view authentic dinosaur footprints and paleontological exhibits. You'll find an entire recreation of dinosaur environments a hundred million years old and an interactive theatre where you can gain insight into the region's exciting ancient history.
Another top-notch outdoor activity in Tumbler Ridge is the Shipyard and Titanic Trail Hike. The hike may be slightly challenging for some, but the views at the end are truly worth it, with stunning rock formations, peaceful meadows, and the ability to view wildlife, including mountain goats. This hiking trail generally takes between two and three hours, leaving from the Peace River Coal Mine.
Tumbler Ridge Real Estate Market
Tumbler Ridge is a unique real estate market built in the 1980s as a planned community, and nearly all the properties that make up the townsite were constructed during that same period. In Tumbler Ridge, you'll find real estate at prices a fraction of what the cost would be in other areas of the province. There are many benefits to buying property in a planned community—the Tumbler Ridge community was constructed in a pedestrian-friendly way, reducing crime and taking advantage of the local landscapes.
Tumbler Ridge is a promising area for real estate investors because, besides truly affordable housing, the area is developing as a tourism destination, business taxes are low, and there's a substantial supply of commercial and industrial land. One popular property type in Tumbler Ridge is very affordable good-sized two-bedroom condos at the cost of a down payment in big cities. These condos present intriguing possibilities as vacation properties for those who want to spend time in Tumbler Ridge enjoying fishing, hunting, sledding, quadding, and more.
You'll also find plenty of sizeable two-storey family homes with large yards. These homes are perfect for growing families and present real estate investors with a great affordable option to earn rental income by renting out part or all of the properties.
Tumbler Ridge Realtors
Are you thinking of buying or selling a home in Tumbler Ridge? If you're looking to buy a home, contact our Loyal Homes real estate agents, who can answer all your Tumbler Ridge community, neighbourhood, and real estate questions.
If you're thinking of selling your Tumbler Ridge, BC home, our associated Listing Realtors can provide information on recently sold comparable properties, up-to-date real estate market information, and professional tips to help you prepare and sell your house for top dollar.