Homes for Sale in McBride, BC
Welcome to McBride! Below you will find the newest homes for sale and real estate in McBride, BC. If you would like more information on any of these McBride real estate listings, simply click on the property, register for a free account, and you'll have access to the full details. From there, you can click Schedule a Tour to request more information from our Loyal Homes Client Care Coordinators or schedule a viewing. Our Client Care Coordinators will be happy to provide you with property disclosure statements, past sales history, comparable properties which have recently sold nearby, and more, so please don't hesitate to ask for help!
For your convenience, we have included McBride community information at the bottom of the page, including directions for getting here and information about weather, culture, healthcare, recreation, schools, and the real estate market.
Newest McBride Real Estate Listings
McBride Real Estate Listings
November 27, 2021
About McBride, BC
McBride is a small village in the Robson Valley Region of British Columbia, Canada, with about 670 residents, or 1,590 when you include the surrounding region. Surrounded by nature, McBride is encircled by the Rocky Mountains and the Cariboo Mountains near Kakwa Provincial Park, Willmore Wilderness Park, and Bowron Lake Provincial Park.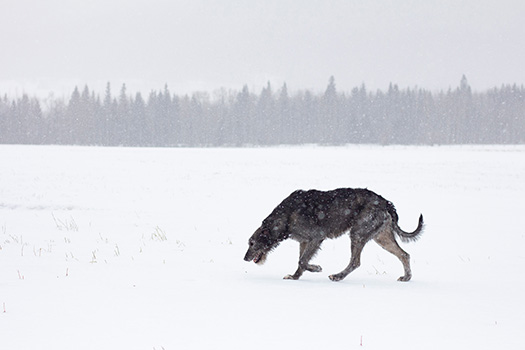 The village of McBride was first founded in 1913 as part of the Grand Trunk Pacific Railway. Its primary industries include agriculture, railroad, forestry, tourism, and small businesses. The primary uses for McBride's agricultural areas are growing barley, oats, forage crops, and pastureland.
Main street, downtown McBride, boasts unique, locally-owned shops. The village has all the amenities you and your family would expect in a small town, including a post office, a bank, gas stations, a community services group, a volunteer fire department, and an RCMP detachment.
Getting to McBride
The community of McBride, British Columbia, is situated along the Yellowhead Highway (Hwy 16), a 1 hour and 50-minute drive (167 km) west of Jasper, Alberta, via highway BC-16, and a 2-hour drive (209 km) southeast of Prince George, BC on the same highway.
The McBride Airport has an 830-metre airstrip for small aircraft, and the nearest commercial airport to McBride is the Prince George Airport (YXS). You can get to and from Prince George or Valemount via the BC Bus North Prince George/Valemount that runs twice a week.
McBride Weather
McBride BC is one of the rainiest places in Canada, especially in the summer, with precipitation happening on average 21 days in the month of July and the average annual rainfall at 532 mm (or 20.97 inches). In the coldest part of winter, the average low is -10.7°C, and the average high is -2.6°C. The warmest months in the summer average a high of 22.3°C and a low of 8.1°C.
McBride Culture
Housed in the same building as the district public library is the Valley Museum and Archives on Main Street, with displays showing the history and culture of the Robson Valley. The library often hosts workshops and provides internet access for the public.
You can visit the Robson Valley Community Centre, a location often used for theatre performances, weddings, trade shows, or any other large-scale event. Go to the train station's Whistle Stop gallery to see local art pieces and crafts and have a coffee at the locally-owned coffee shop, The Beanery.
McBride Education
McBride is part of School District 57. McBride Centennial Elementary School serves grades K-7, and McBride Secondary School is for grades 8 through 12. There are also two charter schools, McBride Christian Day School and Robson Valley Junior Academy, run by Seventh-Day Adventists.
McBride Health Care
McBride is in the Northern Health Authority. The McBride Hospital and Health Centre services the village and the surrounding area, with an emergency room, three acute care beds, and eight long-term care beds. This health centre provides x-ray and lab services.
McBride also has a dentist's office, a pharmacy, acupuncture services, massage therapy, and an ambulance station. 911 services are available, as are telehealth services for those who do not need to see a doctor in person. You can book a Northern Health Connections bus for a ride to nearby cities if you do not own a vehicle or have another means of getting to medical appointments outside of town.
Things to Do in McBride
The village of McBride, BC, has a diverse array of all-season outdoor attractions. In the warmer months, you can go hiking, camping, fishing, bird watching, or swimming in LaSalle or Horseshoe Lake. During the winter, you can take advantage of the numerous cross-country ski trails, world-famous snowmobiling trails, or go ice fishing.
You can use the Community Recreation Centre gym for indoor activities or play basketball, ice hockey, or curling. Join a community group to get to know your neighbours and spend your time helping the community or attend a family or seniors drop-in at Family Place.
McBride Real Estate Market
McBride is a small, rural town nestled in the wilderness, where you can live without having to be too remote. The McBride area has farms, ranches, and land for sale. You can purchase a waterfront acreage with moose, deer, and elk wandering through your property. Your real estate agent can find you a character home near the Fraser or Dore River or a property backing onto Crown Land.
You can find secluded recreational properties surrounded by plenty of space, or ask your realtor to see properties near schools and shops in town. Most places in McBride have large yards with room for outbuildings, chicken coops, garages, or workshops, and real estate in the area is affordable and spacious, with ample space for any activity.
McBride is small enough that all services are within walking distance. There are listings for single-family, mid-century-style homes, modern condos, and townhouses, all within proximity to downtown. McBride is a safe place to live, with plenty of property and land to go around. Your family will love living in this picturesque and friendly place.
McBride Realtors
Are you thinking of buying or selling a home in McBride? If you're looking to buy a home, contact our Loyal Homes real estate agents, who can answer all your McBride community, neighbourhood, and real estate questions.
If you're thinking of selling your McBride, BC home, our associated Listing Realtors can provide information on recently sold comparable properties, up-to-date real estate market information, and professional tips to help you prepare and sell your house for top dollar.