Homes for Sale in Mackenzie, BC
Welcome to Mackenzie! Below you will find the newest homes for sale and real estate in Mackenzie, BC. If you would like more information on any of these Mackenzie real estate listings, simply click on the property, register for a free account, and you'll have access to the full details. From there, you can click Schedule a Tour to request more information from our Loyal Homes Client Care Coordinators or schedule a viewing. Our Client Care Coordinators will be happy to provide you with property disclosure statements, past sales history, comparable properties which have recently sold nearby, and more, so please don't hesitate to ask for help!
For your convenience, we have included Mackenzie community information at the bottom of the page, including directions for getting here and information about weather, culture, healthcare, recreation, schools, and the real estate market.
Newest Mackenzie Real Estate Listings
Mackenzie Real Estate Listings
November 27, 2021
Mackenzie Real Estate Listings by Price
About Mackenzie, BC
Mackenzie, British Columbia, is located at the south end of Williston Lake reservoir, the largest man-made lake in BC. In central BC, it is a district municipality within the Fraser-Fort George Regional District, named after the explorer Alexander Mackenzie in 1793.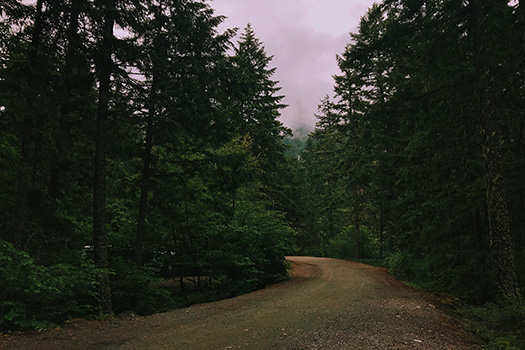 The population of Mackenzie is about 3,700 people, and its primary industries are logging, lumber, market pulp, and tourism. Major employers in town include the nearby Centerra Gold copper and gold mines and various forestry industry companies.
There is a volunteer fire department, a courtroom, and an RCMP detachment in the town, and CHMM-FM, a not-for-profit radio station, serves it. Called "the gateway to Williston Lake," it is in the Rocky Mountain Trench, making it a perfect place for visitors to begin their hiking, camping, or canoeing journey through central BC.
Getting to Mackenzie
The town of Mackenzie is found on Highway 39, 28 km to Highway 97. From Prince George, it is 182 km via BC 97 N and 176 km from Chetwynd, BC, each about a two-hour drive. There is a small airport in Mackenzie with charter plane service, and the BC Bus company Prince George-Fort St. John route passes through twice a week.
Mackenzie Weather
Mackenzie, British Columbia, has a subarctic climate, with warmer winters than most northern Canadian locations. The summer days are warm with cool nights, averaging a high of 21°C to a low of 6°C, and the winters are frigid on occasion, with an average high of -7°C and a low of -14°C.
Mackenzie Culture
There is a public library that also serves as a community gathering take place. The town has several community groups and clubs you can join, including youth groups, canine and equestrian groups, sports clubs, and community and social service groups. For local art and locally crafted gifts, browse the Mackenzie Arts Centre.
The Mackenzie Museum gives information on local history like how the Williston Lake was created and the deep roots the forestry industry has in Mackenzie, with information about the world's largest tree crusher, a 175-tonne machine used in the 1960s to clear unsellable timber during the building of the W.A.C. Bennett Dam. This machine is on display in town.
The town holds the Morfee Mountain Music Fest in August and the Festival of Bells Craft Fair in November. To celebrate the town's heritage, each June, the town of Mackenzie has Alexander Mackenzie Days, and there are several religious establishments, including a Sikh temple, St. Peter's Catholic Church, Mackenzie Baptists Church, and Hope Trinity Church along with the Living Joy Christian Centre.
Mackenzie Health Care
Mackenzie is in the BC Northern Health Region. The town has the Mackenzie and District Hospital and Health Centre, a small, five-bed hospital. There are counseling services, emergency health services, ambulance services, and Azu Health at the Mackenzie Professional Centre provides physiotherapy, acupuncture, nutritional services, and employer health services. There are dental services, walk-in, and family doctors, and all the primary care you and your family will need, and the Northern Health Connections bus can take you out of town for necessary appointments if you cannot drive there yourself.
Education in Mackenzie
The town is in the Prince George SD 57 school district and has two public schools: Mackenzie Secondary School, which serves McLeod Lake, and the Morfee Elementary School. There is a College of New Caledonia campus, and the StrongStart Program is a drop-in learning centre for all preschool-aged kids.
Things to Do in Mackenzie
Outdoor activities are popular in Mackenzie. The Little Mac Ski Hill is a small ski hill and mountain bike park just minutes east of downtown, with 20 km of groomed cross-country ski trails. In the area, during the winter, you can try dog sled racing, ice fishing, or snowmobiling, or visit the Powder King ski resort 45 minutes away.
In the warmer months, you can go boating, waterskiing, and hiking on Morfee Lake or check out the beaches at Williston Lake for swimming. You can go SCUBA diving in the clear water of Azouzetta Lake. Camping, boating, kayaking, canoeing, or lounging on a sandy beach are all summer activities you can enjoy in the Mackenzie BC area, as well as fishing and hunting in the nearby woods, lakes, and rivers. The town hosts an annual fishing derby every June.
Morfee Mountain is a popular destination for hiking and off-road vehicle usage, and John Dahl Regional Park has 4.4 km of trails for walking, jogging, and cycling. Wildlife viewing and nature photography are popular in the area because you can find a vast array of wild animals, including bears, moose, and an abundance of bird species.
Mackenzie's rec centre has a swimming pool, indoor skating rink, curling rink, gym, community hall, and for a more refined day, perhaps you will consider spending time at the nine-hole course at the Mackenzie Golf and Country Club, followed by a shopping spree at the town's two shopping malls.
Mackenzie Real Estate Market
In the town of Mackenzie, you will find plenty of space for your family. There are large pieces of property near the surrounding lakes and rivers, and many of the houses are on treed lots. Because of the town's planned construction, the properties in Mackenzie are not packed close together, even though the community is compact and walkable.
Whether you are on the lookout for a modern home with an industrial kitchen, a mid-century home with original fixtures, a mortgage helper, or a large, three-bedroom house with a big fenced-in yard and a garage, you are likely to find a home to suit all your needs in the town of Mackenzie. There are homes with bright open concept floor plans and big windows and houses featuring detached workshops or art studios.
Are you looking for a lower-maintenance home? There are apartments/condos for sale or a townhome unit in a complex. If you are searching for a two-story detached family home on a large property with a front lawn for your kids to play, a single story or split-level ranch-style house, or waterfront property, ask your real estate agent, and they will show you listings in the Mackenzie, BC area that are sure to please.
Mackenzie Realtors
Are you thinking of buying or selling a home in Mackenzie? If you're looking to buy a home, contact our Loyal Homes real estate agents, who can answer all your Mackenzie community, neighbourhood, and real estate questions.
If you're thinking of selling your Mackenzie, BC home, our associated Listing Realtors can provide information on recently sold comparable properties, up-to-date real estate market information, and professional tips to help you prepare and sell your house for top dollar.