Homes for Sale in Chetwynd, BC
Welcome to Chetwynd! Below you will find the newest homes for sale and real estate in Chetwynd, BC. If you would like more information on any of these Chetwynd real estate listings, simply click on the property, register for a free account, and you'll have access to the full details. From there, you can click Schedule a Tour to request more information from our Loyal Homes Client Care Coordinators or schedule a viewing. Our Client Care Coordinators will be happy to provide you with property disclosure statements, past sales history, comparable properties which have recently sold nearby, and more, so please don't hesitate to ask for help!
For your convenience, we have included Chetwynd community information at the bottom of the page, including directions for getting here and information about weather, culture, healthcare, recreation, schools, and the real estate market.
Newest Chetwynd Real Estate Listings
Chetwynd Real Estate Listings
November 27, 2021
Chetwynd Real Estate Listings by Price
About Chetwynd, BC
Chetwynd is a small community located in the genuinely scenic Peace River Country area of British Columbia. Chetwynd can be found near the Alberta border, conveniently situated along British Columbia Highway 97—the longest highway in the province. Residents of Chetwynd enjoy an easy-going pace of life amidst untouched forests, rolling hills, snowy mountains, and crystal clear lakes.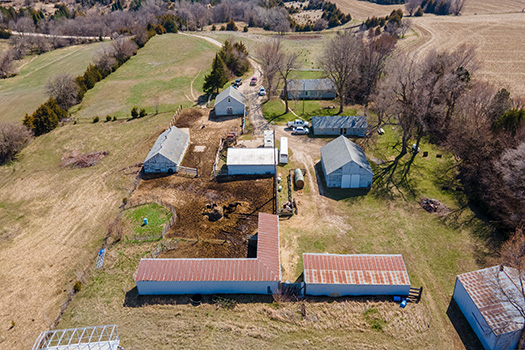 In the early 20th century, the community was known as Little Prairie, and there was a little more than a trading post in the area. Once the first highway was built through the 1950s, restaurants, and shops started to pop up. Soon the community developed into a hub for natural resources, and sawmills became the leading employers in the area. These days, high-paying natural jobs are available in the area.
Those who choose to call Chetwynd home have access to quality amenities, a robust economy, and a classic example of the Canadian outdoor experience. Real estate in the Chetwynd area is more than affordable, meaning that for adventurers and young families, it can be an excellent place to live, work, and play.
Getting to Chetwynd
BC Highway 97 runs from east to west through the downtown area of Chetwynd, connecting it to surrounding areas. The nearest city along Highway 97 is Dawson Creek to the east—around an hour's drive. The Alberta border is just 20 minutes further along the highway, and the Albertan city of Grande Prairie is about 2.5 hours away. The nearest mid-sized city to Chetwynd is Prince George, around 3 hours to the south.
There used to be a train service to Chetwynd, but the railway that passes through the area is only used to transport resources. There is a small airport in Chetwynd that only has service for helicopters and chartered flights. For commercial flights, the closest options are Dawson Creek Regional Airport—an hour and fifteen minutes away—and North Peace Regional Airport in Fort St. John, an hour and a half away.
Chetwynd Weather
Chetwynd is located in the Rocky Mountains' northern foothills, an area carved of an ancient floodplain. It is considered a transitionary place, climate-wise, and snowy mountain peaks surround it, yet it's also where Alberta's plains begin.
In Chetwynd, summers are warm, and winters are frigid. Cold winter winds blow in at high speeds from Williston Lake, and there's plenty of precipitation year-round. Summer days are usually enjoyable, with highs in the low twenties. In winter months, temperatures are often below zero for long stretches, with averages around -10°C in December and January.
Chetwynd Culture
Chetwynd has an exciting history as a former frontier community, and this history is celebrated at the Little Prairie Heritage Museum, which offers examples of what the town and its infrastructure looked like in the olden days.
Chetwynd is also known for its extensive wood carvings. A public art program has produced more than fifty chainsaw carvings dispersed around the town, making for an excellent walking tour. Chetwynd proclaims itself to be the chainsaw sculpture capital of the world, and there's an annual chainsaw carving contest.
Chetwynd Education
Public schooling in Chetwynd falls under School District 59, which also runs the public schools in Dawson Creek and the communities of Tumbler Ridge and Pouce Coupe. There are three elementary schools in Chetwynd: Windrem Elementary, Little Prairie Elementary, and Don Titus Elementary. There's also one high school—Chetwynd Secondary School has approximately 300 students in grades 8 to 12.
For postsecondary education, Northern Lights College has a campus in Chetwynd. This campus offers part-time and full-time trades and apprenticeships, college preparation, and workforce training programs. Many of the programs on offer at Northern Lights College are based on preparing graduates to succeed in the local job market.
Chetwynd Health Care
Health care services in Chetwynd are provided by Northern Health, the health authority that provides health care to the entire top half of the province.
Chetwynd Hospital and Health Care opened in 1971 and is the health care hub for residents of Chetwynd and the surrounding areas. The facility has seven long-term care beds and five acute care beds. In addition to emergency services, Chetwynd Hospital and Health Care have home and community care and mental health and substance programs.
Things to Do in Chetwynd
There's a robust outdoor recreation culture in the Chetwynd area, and residents often head to the nearby provincial parks for hiking, biking, skiing, and more. Powder King Mountain Resort, located in nearby Pine Pass, is known for its Beatle-themed ski run names and some of the best snow quality of any skiing resort in Canada.
Those who love golf can head to Moberly Lake Golf Course, a challenging nine-hole course situated amidst spectacular views of Moberly Lake. After your round, you can relax at the Tom Wilson Lounge and have a great meal while taking in the serene forest surroundings.
When you're in Chetwynd, you'll want to be sure to take in the chainsaw carvings that the area is famous for. The skill and imagination of the carvers are on full display, and you can easily spend half a day or longer taking in these skillfully crafted works of art.
Chetwynd Real Estate Market
The real estate prices in Chetwynd fall well below the provincial average. When you factor in the solid options for local resource industry jobs with the affordable cost of homes in the area, it is an excellent choice for those looking to buy their first home without compromising on size or style.
Many of the available properties in the Chetwynd real estate market come from affordable, large single-family homes built in the 1970s. These homes typically have three, four, or even five bedrooms and are situated on large lots, offering the potential for ambitious investors to add additional value.
Relatively new, well-appointed homes can be found in Chetwynd as well. It's common to see well-built homes fewer than two decades old that offer a high standard of living, with details including kitchen islands, vaulted ceilings, gas fireplaces, and more. Property investors in the Chetwynd area may find they're able to afford homes in Chetwynd with amenities that would be prohibitively expensive in other markets.
Finally, in Chetwynd, you'll also find small, rustic properties on large acreages. These properties offer the possibility of very peaceful secluded living or the potential for building your dream home on a large plot of land.
Chetwynd Realtors
Are you thinking of buying or selling a home in Chetwynd? If you're looking to buy a home, contact our Loyal Homes real estate agents, who can answer all your Chetwynd community, neighbourhood, and real estate questions.
If you're thinking of selling your Chetwynd, BC home, our associated Listing Realtors can provide information on recently sold comparable properties, up-to-date real estate market information, and professional tips to help you prepare and sell your house for top dollar.