Homes for Sale in Burns Lake, BC
Welcome to Burns Lake! Below you will find the newest homes for sale and real estate in Burns Lake, BC. If you would like more information on any of these Burns Lake real estate listings, simply click on the property, register for a free account, and you'll have access to the full details. From there, you can click Schedule a Tour to request more information from our Loyal Homes Client Care Coordinators or schedule a viewing. Our Client Care Coordinators will be happy to provide you with property disclosure statements, past sales history, comparable properties which have recently sold nearby, and more, so please don't hesitate to ask for help!
For your convenience, we have included Burns Lake community information at the bottom of the page, including directions for getting here and information about weather, culture, healthcare, recreation, schools, and the real estate market.
Newest Burns Lake Real Estate Listings
Burns Lake Real Estate Listings
November 27, 2021
Burns Lake Real Estate Listings by Price
About Burns Lake, BC
Burns Lake is a small community located in the north-central part of the province. It's rural and offers a unique living experience in the British Columbian wilderness, near-endless forests, and lakes. At the same time, it's reasonably well-connected, located right along a major highway and not too far of a drive from the largest northern city in the province, Prince George.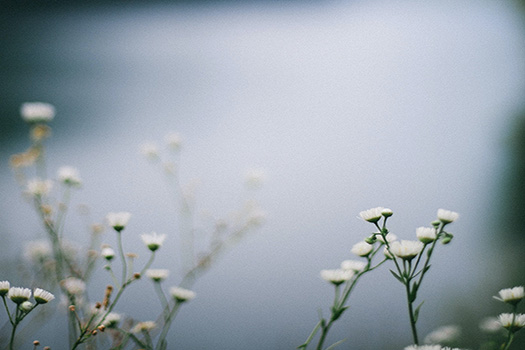 Burns Lake is known for its thriving First Nations communities—it's one of the only places in BC with approximately equal numbers of First Nations and non-First Nations people. It's also well-known for the impressive number of biking trails in and around the community, which have attracted the attention of the international mountain biking community.
Burns Lake was first established as a stop on the way to the Yukon for gold rush travellers back in the late 1800s. Over the years, the primary industries in the area have evolved into tourism and forestry, and a fair number of the residents of Burns Lake commute to nearby mining jobs. Burns Lake offers a welcoming community and the ability to live an exciting life amidst nature in northern BC.
Getting to Burns Lake
Burns Lake can be found along British Columbia Highway 16—a part of the Yellowhead Highway that follows the path of the original Canadian National Railway. Highway 16 runs to the west coast and east across the country as far as Winnipeg, as part of the Trans-Canada Highway.
Along Highway 16, it's around two and a half hours to Prince George. Heading west, it's only around an hour and a half to Smithers. Smithers Airport is a typical way that people access Burns Lake by air. Smithers Airport offers flights to Vancouver provided by Air Canada and flights to Prince George operated by Central Mountain Air.
Burns Lake is also accessible by train. The Via Rail train route from Jasper to Prince Rupert stops at Burns Lake's train station a couple of times a week. A bus operated by BC Transit also offers bus service between Smithers and Prince George weekly.
Burns Lake Weather
For a community in northern British Columbia, the climate in Burns Lake is relatively mild. There are typically nearly 2,000 sunshine hours yearly in Burns Lake, although the winter months can be damp.
In the summer months, temperatures usually hover in the high teens. In winter, average daily temperatures are often in the single negative digits, although occasionally, very cold spells can happen where temperatures dip into the negative twenties and even the negative thirties.
Burns Lake Culture
In Burns Lake, First Nations groups have rich, established cultures. Six distinct First Nations groups are living in the area. Two First Nations reserves are part of the town itself, while four others are outside Burns Lake. Burns Lake's yearly Aboriginal Day Celebration is one of the biggest in BC, drawing crowds from surrounding communities.
Though Burns Lake is a small village, it has a thriving arts community. The Lake District Arts Council provides music, theatre, and other performances in numerous events each year, bringing performers and art lovers from across the region to Burns Lake.
In addition, there is a strong culture of mountain biking in Burns Lake. After all, the International Mountain Biking Association recognized Burns Lake for its excellent Boer Mountain trails, and an increasing number of mountain bikers pass through the community every year.
Burns Lake Education
Public schools in Burns Lake are operated by School District 91. This school district also serves surrounding small communities, including Fort St. James, Fraser Lake, and Vanderhoof.
In Burns Lake, there are four elementary schools: William Konkin Elementary, Decker Lake Elementary, Francois Lake Elementary, and Grassy Plains Elementary. There's one high school—Lakes District Secondary School. The College of New Caledonia has a small campus in Burns Lake that offers university studies and some certificate and diploma programs for post-secondary education.
Burns Lake Health Care
Northern Health runs health care services in Burns Lake. While many communities of Burns Lake's size do not have hospitals and require residents to commute to facilities in nearby communities, Burns Lake is fortunate to have its hospital.
Lakes District Hospital serves Burns Lake and the surrounding communities. This facility was built recently, in 2015, and offers acute care and emergency services, in addition to diagnostic and laboratory services and a pharmacy.
Things to Do in Burns Lake
One of the best ways to get to know a small community is by exploring its antique shops. Decker Lake Trading Post is an eccentric little shop where you can find all sorts of hidden treasures. The trading post is known for being a true hodgepodge of items, and you never know what you'll find.
The Burns Lake area is home to dozens of scenic lakes that offer excellent fishing and water sports opportunities. One of the best ways to experience the lakes is through a flightseeing tour offered by Lakes District Air. You can see the lakes from the skies from their floatplanes or take part in a fly-in fishing trip.
A short trip from Burns Lake is Ethel F. Wilson Memorial Provincial Park. It offers quiet and private campsites and opportunities to swim in the summer and ice-fish in the winter.
Burns Lake Real Estate Market
Burns Lake is a well-equipped village for its population of just under 2,000 residents, and there are plenty of real estate investment opportunities to be had in the area. Burns Lake is home to historic buildings, a reasonably nice climate for a northern community, and affordable real estate, making it an exciting option for homebuyers.
There are many lakefront properties to be had for low prices in Burns Lake. You'll find rustic generator-powered cabins on lakefront lots a handful of acres in size. While these cabins offer the potential for peaceful, off-the-grid living amidst spectacular scenery, they also offer property investors the ability to build their dream home right on the water.
There are many large, affordable homes on quiet streets that are perfect for growing families in town. You'll find several move-in-ready three and four-bedroom homes built in the 1960s and 1970s on pleasant double lots with mature trees. These homes feature plenty of room, often with furnished basement suites, giving them great potential as income-producing rental properties.
Burns Lake Realtors
Are you thinking of buying or selling a home in Burns Lake? If you're looking to buy a home, contact our Loyal Homes real estate agents, who can answer all your Burns Lake community, neighbourhood, and real estate questions.
If you're thinking of selling your Burns Lake, BC home, our associated Listing Realtors can provide information on recently sold comparable properties, up-to-date real estate market information, and professional tips to help you prepare and sell your house for top dollar.