Warfield Houses for Sale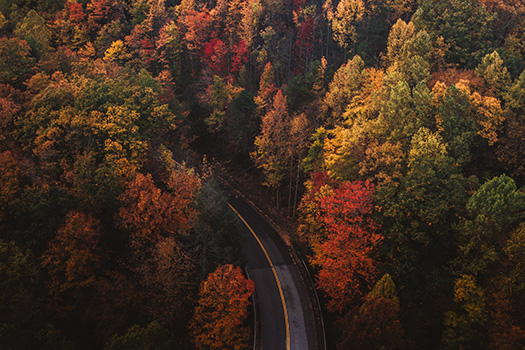 Search all Warfield Houses for Sale and real estate listings below. Warfield, British Columbia, is a village in the West Kootenay region of southern BC, surrounded by the Selkirk and Monashee Mountains, a popular destination with outdoor enthusiasts.
With a small population of 1,700 residents, Warfield is a small, thriving community referred to as "The Jewel of the Kootenays." Be sure to register for a free account so that you can receive email alerts whenever new Warfield properties come on the market.
Warfield MLS Real Estate Listings
September 24, 2023
Warfield Real Estate Market
In Warfield, you can find a beautiful single-family home with a fully fenced yard, a low-maintenance condo or townhome, a charming character home, or a mid-century-style house on a large lot with a detached garage/shop. You can even buy a distinctive heritage "Mickey Mouse" home with a unique architectural peaked-roof in the Upper Warfield area. On the outskirts of town, you can find real estate listings for acreage with mountain views.
Most of the homes for sale in Warfield are detached houses and apartments with fewer than five stories. The town has plenty of parks and nature to enjoy just minutes from home. With its low cost of living, low crime rate, proximity to larger communities, and affordable housing, Warfield, British Columbia, is an excellent place for you and your family. You can feel safe and comfortable getting to know your neighbours in the small-town environment without lacking the amenities of a nearby larger city.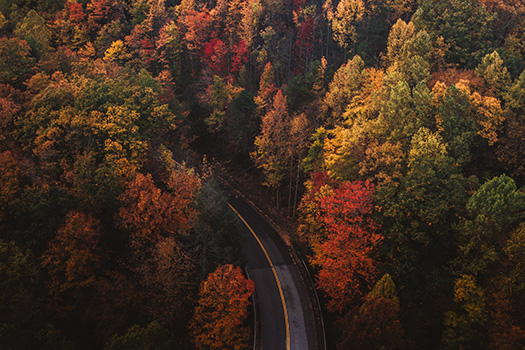 About Warfield, BC
Warfield was famous for a successful fertilizer plant during WWII, and because of the homes with sharply peaked roofs was nicknamed Mickey Mouse Town. Today the primary industries in the area include lead and zinc smelting and refining, health care, and trades.
There are restaurants, an outdoor community swimming pool, banks, shops, and other amenities in the village center. There is a gas station, and the town has amenities like recycling and garbage pick-up, snow removal, and water and sewer services. The Nearby communities of Trail and Rossland, BC, are where most residents go for groceries, post office services, and other significant amenities. Emergency services, police, fire, and ambulances are provided by Trail.
Getting to Warfield
Warfield is immediately west of Trail, BC, with the community borders nearly touching, and you can get to Warfield from the town of Rossland in 7 minutes via a 5.7 km drive down the Paterson-Trail Highway BC-22. The nearest large city is Kelowna, at approximately a 3-hour 45 minute drive away, or 309 km.
BC Transit's Route 46 is a bus route that runs between downtown Trail, downtown Warfield, and downtown Rossland 12 times per day on weekdays and five times per day on Saturdays. Trail BC has a regional airport (YZZ) that can connect you to any major international metropolis via flights to the Vancouver International Airport (YVR) by Pacific Coastal Airlines.
Warfield Weather
Warfield BC has a humid continental climate. The summer days are warm, with an average low of 8°C and a high of 37°C. May and June are the rainiest months in Warfield, and there is an average of 516 mm of rain per year. The winters are cold and snowy, with an average snowfall of 197 cm. The winter temperature averages a low of -8°C with an average high of 2°C.
Warfield Culture
Warfield, BC, residents have strong opinions and believe in honest, sustainable living for all citizens. The village abides by a food charter that states that all residents must have equal access to nutritious food and will be provided with education to improve food literacy, public spaces to grow and distribute food, and financially and ecologically sustainable food growth initiatives.
Warfield Education
Warfield is in the British Columbia School District 20. The village has Warfield Preschool, connected with James L Webster Elementary School, which serves grades K-7. For grades 8-12, students must travel to Trail via school bus.
Warfield Health Care
Warfield's neighbouring community of Trail, BC, is home to the Kootenay Boundary Regional Hospital. Both communities belong to the Interior Health Authority network. The KBR Hospital offers emergency care, intensive care, acute medical care, palliative care, surgeries, obstetrics, pediatrics, mental health services, rehabilitation, and oncology. Diagnostic imaging and laboratory services are available.
The Kiro Wellness Centre in Trail offers most health and wellness services, including dental care, speech-language pathology, immunizations, community care, nursing, hearing services, and more. Family medicine, alternative practices, and other medical services can be found in Trail, BC.
Things to Do in Warfield
The village of Warfield is small but vibrant. Residents can join community programs, including the Garden Club, the Youth Action Network, Girl Guides and Scouts, the Special Events Committee, or the Columbia Basin Alliance for Literacy.
Visit the Warfield Community Hall and its adjoining Village Square Park for festivities and community gatherings in the heart of the village, including a covered area with picnic tables and a gas BBQ with grills. There are six community parks for everyone to enjoy, and in the Kootenay Savings Water Park, you will find the Centennial Pool, an L-shaped, outdoor 25-meter pool with a 9'6" deep diving tank, a spray park, and two waterslides.
Outdoor enthusiasts and nature lovers will especially appreciate the area surrounding Warfield. There are incredible hiking and biking opportunities to be found via the Kootenay Columbia Trails Society, the AllTrails Trail/Rossland site, and the Mountain Biking BC website for the Rossland area. For skiing and snowboarding, you can go to the nearby RED Mountain Resort and the Black Jack Ski Club in Rossland, the Whitewater Ski Resort in Nelson, The Salmo Ski Hill in Salmo, or Phoenix Mountain in Grand Forks. You may want to visit the Redstone Resort in Rossland or the Birchbank Golf Course in Trail for nearby golfing opportunities.
Warfield Realtors
Are you thinking of buying or selling a home in Warfield? If you're looking to buy a home, contact our Loyal Homes real estate agents, who can answer all your Warfield community, neighbourhood, and real estate questions.
If you're thinking of selling your Warfield, BC home, our associated Listing Realtors can provide information on recently sold comparable properties, up-to-date real estate market information, and professional tips to help you prepare and sell your house for top dollar.