Nakusp Houses for Sale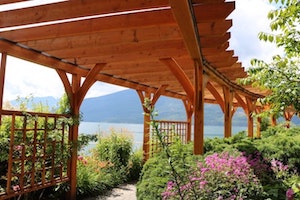 Search all Nakusp Houses for Sale and real estate listings below. The village of Nakusp (pronounced Na Koosp) is situated on the shores of Upper Arrow Lake in the West Kootenay region of southeastern British Columbia.
This picturesque town is surrounded by the Selkirk and Monashee mountain ranges and is known for its hot springs and beautiful mountain, lakeside setting. Be sure to register for a free account so that you can receive email alerts whenever new Nakusp properties come on the market.
Nakusp MLS Real Estate Listings
December 2, 2023
Nakusp Real Estate Market
With its access to outdoor recreation, excellent views, and proximity to hot springs, Nakusp presents intriguing real estate investment opportunities for families, retirees, and those looking for a change of pace. Nakusp provides investors with the ability to buy waterfront property at prices far below what they would fetch in more trodden nearby communities. The average price of a one-bedroom home in Nakusp is almost half the provincial average.
Several small, affordable properties in Nakusp offer great potential as vacation properties for those looking for a home base to launch skiing, hiking, and biking expeditions in the West Kootenays. In Nakusp, you'll find single-family homes built in the 1960s and 1970s with two or three bedrooms that offer great potential for investors looking to enter the market, as well as retirees and those who are downsizing. Nakusp is a small village, and there are plenty of centrally-located properties that are walkable to the community's amenities and the Nakusp Recreation Park.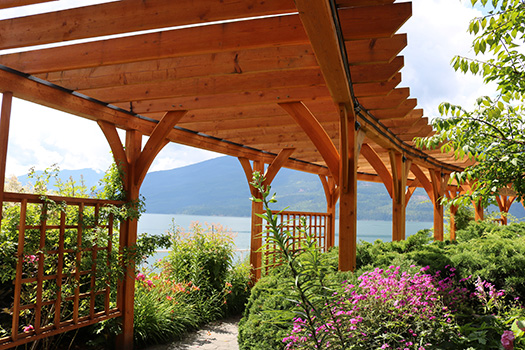 In the Nakusp real estate market, you'll also find options for large, two-storey single-family properties that offer four or five bedrooms and over 2,000 square feet of living space. These waterfront and semi-waterfront homes often provide mountain views, making them truly scenic locations for raising a family. For real estate investors looking for income-generating suites, these large affordable properties offer plenty of room for mortgage helper suites.
In the Arrow Lake area, you'll find airy modern homes with large windows that maximize the views of the Monashee and Selkirk Mountains—perfect for those looking to feel truly surrounded by nature. Properties in this area are often on large lots, sometimes stretching into the double digits of subdividable acreage. In addition to the obvious potential for these homes as vacation properties, they also would be attractive for those looking for an income-generating rental or B&B property.
Those looking to build will find ample options to acquire large plots of land with plenty of trees that offer stunning views of the water and mountains. In Nakusp, multiple acres can be obtained at reasonable rates, and these properties often have existing wells and power available at the roadside. If you have a vision for a secluded home on a large plot of land, Nakusp is ready for your ideas.
About Nakusp, BC
Three Indian tribes came to this area between 3,000 and 5,000 years ago: the Colville from Washington, the Shuswap from the Okanagan, and the Kutenai from the East Kootenays. The first European settlers arrived in the early 1890s when Nakusp was thought to become a mining town.
Forestry was one of the village's early economic drivers, and by the mid-20th century, it had become a centre for a thriving pole and lumber industry. Today Interfor operates several sawmills in the area, and Nakusp has diversified its economy to include agriculture, retail, and tourism sectors in harmony with its natural environment.
The village of Nakusp was incorporated in 1964. Only a few of its historical buildings remain in use, including the Centennial Building, built in 1912 as a school, now home to the Nakusp Public Library. The Leland Hotel was built in the 1890s and still operating as a boutique hotel in downtown Nakusp, and it has been designated as the oldest operating hotel in British Columbia.
Nakusp is a youthful community with 55% of its population under 55 years, 33% 55 to 74 year, and 11.5% 75 and over. Nakusp was the first community in BC to become a Fair Trade town and the fourth in Canada.
Getting to Nakusp
Driving from Vancouver takes approximately 8 hours via the Trans Canada Hwy/BC-1 E, passing through Revelstoke and taking the Needles Ferry across the Lower Arrow Lake. Driving along the BC-6 passes through Kelowna and Vernon also taking about 8 hours. Or you can drive the Crowsnest Hwy BC-3 E, which moves through Osoyoos. All three options offer beautiful views of BC's Okanagan and Interior.
The nearest commercial airports are Castlegar (two hours from Nakusp) and Kelowna International airport, and both airports offer car rentals.
Nakusp Weather
Nakusp is located in what is considered the warmer side of the Kootenays. Its warmest summer month is July, with an average daily high temperature of 26°C and a daily low of 13°C. December is the coldest with an average high of 0°C and an average low of -4°C. November receives the most rainfall with an average of 61 mm, and January gets the most snow with 173 mm on average.
Nakusp Culture
Nakusp's population is 1,605 (2016 Census), and this number increases in the summer when visitors arrive to enjoy the natural beauty and great fishing in the areas lakes and streams. After a hike, a day of fishing, or golf, they indulge in a blissful soak in the nearby hot springs.
The Halcyon Hot Springs Resort in Nakusp invites visitors to "rest, relax and rejuvenate," offering a variety of cottages and chalets nestled in serene forest surroundings within walking distance to its mineral pools. The resort also has a full-service spa and fine dining restaurant.
The more adventurous might want to immerse themselves in nature and visit the Halfway Hot Springs, located halfway between Nakusp and Revelstoke. It was developed as a 12 vehicle-access campsite with another 10 sites in the forest by BC Parks in 2016. This spot is popular with snowshoers who park their vehicles on the highway and trek 11 km down the snow-covered forest service road to finish their trek with a dip in the hot springs.
Nakusp Education
Nakusp Elementary School includes the Bonnington Arts Centre. Open to the community, the Centre offers students of all ages fine arts and music instruction and has a performance space. Nakusp Secondary School overlooks scenic Saddler Mountain and the Arrow Lakes and has approximately 130 students.
Nakusp Health Care
Interior Health provides health care at the Community Health Centre. Services include urgent care, laboratory and radiology, outpatient ambulatory care, and long-term residential care.
Things to Do in Nakusp
Year-round outdoor enthusiasts of all ages can find plenty to do in the Nakusp area. A sandy beach downtown is surrounded by green space, gardens, and near the park, including tennis courts, a children's play park, a skatepark, a designated Dog Beach, and a beautiful Japanese Garden. The adjacent Waterfront Walkway offers a spectacular view of the Arrow Lakes and surrounding mountains. This park is also home to the Nakusp Sports Complex, indoor squash courts, a four-sheet curling rink, and a skating rink is offered.
Golfers looking for a challenge or a more relaxing afternoon on the links can enjoy a game at the nine-hole Nakusp Centennial Golf Club or drive about 72 km southwest to Fauquier and District Golf Club, a nine-hole golf course with stunning views of Arrow Lakes. Almost as far travelling southeast is the Slocan Lake Golf Course. This public nine-hole course is of modest length but its narrow fairways are challenging. Bring lots of golf balls!
The Summit Lake Ski and Snowboarding area is only a 40-minute drive away and has a good selection of expert runs, a day lodge, a ski shop with rentals, and lessons. Cultural activities in Nakusp include a visit to the local museum, home to more than 5,500 artifacts. Families never miss the annual Nakusp Celebration of Light in late November with its Santa Claus Parade, carolling, children's games, dancing, and plenty of delicious treats.
Nakusp Realtors
Are you thinking of buying or selling a home in Nakusp? If you're looking to buy a home, contact our Loyal Homes real estate agents, who can answer all your Nakusp community, neighbourhood, and real estate questions.
If you're thinking of selling your Nakusp, BC home, our associated Listing Realtors can provide information on recently sold comparable properties, up-to-date real estate market information, and professional tips to help you prepare and sell your house for top dollar.