Homes for Sale in Midway, BC
Welcome to Midway! Below you will find the newest homes for sale and real estate in Midway, BC. If you would like more information on any of these Midway real estate listings, simply click on the property, register for a free account, and you'll have access to the full details. From there, you can click Schedule a Tour to request more information from our Loyal Homes Client Care Coordinators or schedule a viewing. Our Client Care Coordinators will be happy to provide you with property disclosure statements, past sales history, comparable properties which have recently sold nearby, and more, so please don't hesitate to ask for help!
For your convenience, we have included Midway community information at the bottom of the page, including directions for getting here and information about weather, culture, healthcare, recreation, schools, and the real estate market.
Newest Midway Real Estate Listings
Midway Real Estate Listings
November 27, 2021
About Midway, BC
Midway, British Columbia, is found in the Kettle Valley, where the Kettle River flows through the Canada-USA border. The United States claimed the area of BC in which Midway is located until 1946, naming the 49th parallel as the border between countries. With a population of 649, Midway is a small community with deep roots in mining and forestry. Today forestry, railroads, ranching, and mining are the primary industries.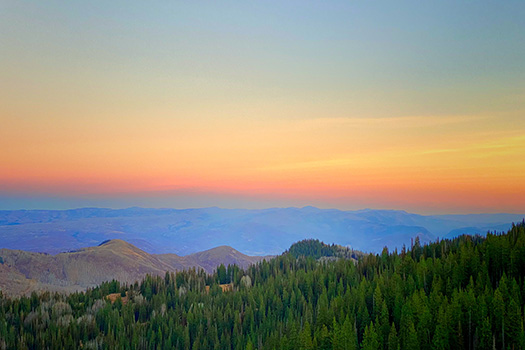 Living in Midway, you will have access to all the amenities of a larger city, including recreational programs, retail stores, restaurants, a community centre, local schools, ATMs and banks, a post office, a volunteer fire department, and RCMP.
Getting to Midway
Midway, British Columbia, is a 5-hour 58-minute drive from Vancouver via Trans-Canada Highway BC-1 and BC-3 E. Kelowna is a 2-hour drive, or 154.2 km away, via Rock Creek Highway BC-33 S. International flights are available from either of these two cities, and you can also fly domestically from the nearby Penticton Airport to international hubs like Calgary, Vancouver or Edmonton.
There is a US/Canada border crossing on Dominion St in Midway, crossing to Ferry, Washington, open from 9-5, seven days a week, year-round.
Midway Weather
As Protective mountains surround Midway, the climate is semi-arid, with mild to moderately cold winters with an average high of -1°C to an average low of -8°C. The summers are hot, reaching up to 40°C, with an average high of 29°C and a low of 10°C. There is quite a lot of rainfall in May and June, and most of the snow falls between December and March.
Midway Culture
In Midway, you may want to visit the Kettle Valley Railway's original Station House, built in 1900 and preserved as part of the local Kettle River Museum, housing railway-adjacent, interpretive and cultural exhibits. Visitors can go inside a restored Canadian Pacific Railway caboose and other outdoor artifacts.
Midway's other historic sites include the Kamigochi House, the Deslile House, the Kettle River Inn building, the Old Schoolhouse, the United Church, and the entwined trees, first joined together by the First Nations Peoples in Midway, one from the Okanagan and one from America.
The library in Midway is a busy place, hosting free children's programs throughout the year, with Wi-Fi, faxing, and photocopying services available. The town has local artisans who practice their crafts year-round, including stone works and painting.
Midway Health Care
Midway BC is part of the Interior Health Authority. The Midway Public Health Unit offers community nursing services, a doctor's clinic, prenatal and postpartum services, immunization clinics, home support, social work support, and rehabilitation. You can visit the Midway Medical Clinic for doctor's appointments or walk-in services.
The Boundary Family Centre is a confidential and free public health resource for families, like child and youth counselling, parenting programs, aboriginal family support, and at-home services for seniors, including transportation and ensuring food security.
There are also ambulance services, a pharmacy, a dentist's office, and various alternative health practitioners available within the community.
Midway Education
Midway is part of the Boundary BC School District No. 51. In town, there is Midway Elementary School for grades K-3, with about 36 students total. In grade 4, students move into Greenwood Elementary School in Greenwood, BC, an 11-minute bus ride away. For grades 8-12, 140 students from Midway and surrounding towns return to Midway to attend Boundary Central Secondary School.
The Gateway (Stekthal) Learning Circle, home of the entwined trees, is a learning destination created by now-retired local artist David Seven Deers.
Things to Do in Midway
Hike the historic Kettle Valley Rail Trail for spectacular mountain and valley scenery from Midway to Grand Forks, Merritt, or Hope. You can also snowshoe and cross-country ski this trail in the winter or travel to the nearby Phoenix Mountain Ski Hill or the Mt. Baldy Ski Area. Just outside the town, you can Camp on the Kettle River and fish for rainbow trout or white fish.
Spend the day golfing at the Kettle Valley Golf Course, relax at the Frank Carpenter Memorial Riverfront Park, or bring the family for a picnic at James G. McMynn Village Park. There is a curling club, and the village boasts an NHL-sized ice surface at the Boundary Expo Recreation Centre arena for public skating and hockey programs, with a fitness room, concession stand, and four brand new change rooms.
Midway Real Estate Market
The village of Midway, BC, has a strong sense of community, and you won't find a bad neighbourhood in this idyllic small village. It is a safe and friendly place, with beautiful views of the Kettle Valley from anywhere in town.
Your realtor can show you affordable properties throughout the area that will interest you, no matter if you are looking for a townhouse, wheelchair-accessible home, a single-family house, or bare land on the outskirts of town where you can build your dream home. You may want a place with an office, outbuildings, or extra room in the garage for your winter sports equipment, and throughout Midway, there are reasonably priced homes that have ample space for work, hobbies, and sports.
In Midway, thanks to the community spirit of the village, regardless of where you live, you can join the community garden by the Midway Airport hangers, walking distance for most residents. Whether you are looking for a well-treed acreage, a riverfront character home with room for entertaining, a manageable bungalow for your small family, or a mid-century-style house with a large yard for your kids and animals to play, your real estate agent will be able to find a home for you that you will love.
Midway Realtors
Are you thinking of buying or selling a home in Midway? If you're looking to buy a home, contact our Loyal Homes real estate agents, who can answer all your Midway community, neighbourhood, and real estate questions.
If you're thinking of selling your Midway, BC home, our associated Listing Realtors can provide information on recently sold comparable properties, up-to-date real estate market information, and professional tips to help you prepare and sell your house for top dollar.