Kimberley Houses for Sale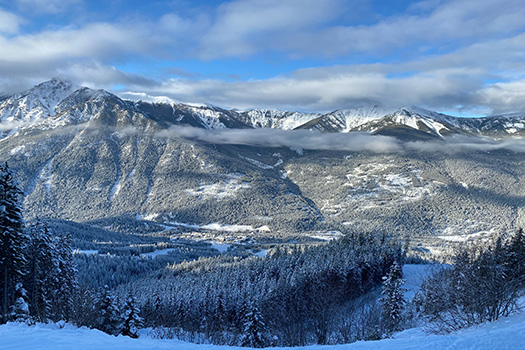 Search all Kimberley Houses for Sale and real estate listings below. Kimberley BC is a beautiful small scenic city in southeast British Columbia. Kimberley has a family-centric atmosphere and features the Purcell and Rocky Mountains nearby, creating stunning natural landscapes.
Kimberley is located along what's referred to as BC's Powder Highway—a stretch of quaint mountain towns featuring deep, powdery snow that attracts skiing enthusiasts from all over. Be sure to register for a free account so that you can receive email alerts whenever new Kimberley properties come on the market.
Kimberley MLS Real Estate Listings
September 24, 2023
Kimberley MLS Real Estate Listings by Price
Kimberley Real Estate Listings by Neighbourhood
Kimberley Real Estate Listings by Type
Kimberley Real Estate Market
Given Kimberley's location along BC's Powder Highway and its proximity to world-class recreational opportunities, real estate in Kimberley is surprisingly affordable. Kimberley is popular as a destination for those looking to move away from larger cities who want to work from home surrounded by mountain views.
The most common properties available for real estate investors in Kimberley are modest-sized single-family homes with two or three bedrooms on relatively large lots. For young families or those looking to downsize, there are plenty of affordable homes built in the '50s and '60s with good bones, located near the city's amenities.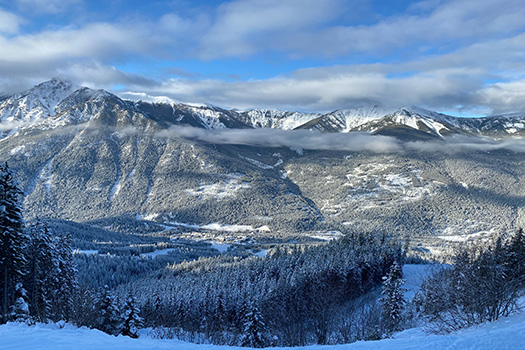 Slightly outside the central city area—near Kimberley Alpine Resort—are more modern homes that offer luxurious amenities and breathtaking mountain views. Sullivan Landing is a popular development focused on principles of sustainability and conservation, and it provides affordable fully-serviced lots for sale that can facilitate the building of your dream home in Kimberley.
About Kimberley, BC
Kimberley flies under the radar compared to nearby skiing destinations, including Fernie. But that is just fine with the locals, who enjoy the laid-back atmosphere, beautiful scenery, and the sense of community that Kimberley has to offer.
With around 7,500 residents, Kimberley offers a mix of solid amenities with small-town living. The city's motto is "A Good Place to Be," which is a bit of an understatement. Kimberley has a lot going with quirky shops, reliable local transportation, and enticing real estate investment options.
Getting to Kimberley
Kimberley is located on Highway 95: a north-south highway that heads up from the US border in Idaho. Highway 95 intersects with BC Highway 3—the Crowsnest Highway—before passing through Kimberley and then turning into Highway 93, which continues east and passes through Alberta at Vermillion Pass.
As anyone who has passed through Kimberley by road knows, it's a memorable mountain drive on well-maintained roads with plenty of opportunities to spot elk, moose, deer, and bighorn sheep along the roadside. The drive to Calgary from Kimberley takes around four hours to drive south to Spokane, Washington.
There's easy access by air to Kimberley, and Canadian Rockies International Airport is located just 20 km southeast. From Canadian Rockies International Airport, there are flights to Vancouver, Kelowna, Victoria, and Calgary, operated by Air Canada, Pacific Coastal Airlines, and WestJet. Shuttles from the airport to Kimberley are frequent and affordable.
Kimberley Weather
Kimberley has a continental climate, which means that temperatures vary wildly from season to season compared to coastal environments, often kept milder by oceans and seas.
However, the temperatures in Kimberley are kept relatively mild because of the nearby mountain ranges, which block out arctic air and produce a rain shadow, which means it gets less perception than you might expect, given the altitude.
In the summer months, temperatures in Kimberley usually hover in the high teens to low twenties, dropping down to the single digits in the evening. In winter months, it's cold but not unbearably so, with temperatures usually sticking around the single digits below freezing. Winters in Kimberley can be very snowy, but Kimberley is known for being one of the sunniest cities around.
Kimberley Culture
Landscapes like those found in Kimberley are known for being inspiring for the creative-minded. Plenty of photographers, authors, visual artists, and more call Kimberley home, lending the city an artistic bent celebrated through festivals, galleries, and events.
The Kimberley Arts Council perform live performances by local and international musicians at McKim Theatre, Centre 64, and local music festivals. Centre 64 also has an art gallery that features the visual artworks of professionals and amateurs alike.
Kimberley has an exciting history as a mining community. For decades it was home to the largest lead-zinc mine in the world. These days the mine is closed, and a solar plant has been installed in its place, but you can engage with the area's history at the Kimberley Underground Mining Railway as well as the Kimberley Heritage Museum.
Kimberley Education
Public education in Kimberley is provided by School District 6, which also operates schools in nearby communities of Invermere and Golden. There are two public elementary schools in Kimberley. Marysville and Lindsay Park offer classes from K-3, and McKim Middle School offers classes from grades 4 through 7.
Most Kimberley students attend Selkirk Secondary School for high school, which has classes from grades 8 through 12. There are also several options for alternate schools and continuing education programs.
For post-secondary education, the College of the Rockies has a Kimberley campus. College of the Rockies' Kimberley campus offers workplace training programs, certificate programs, continuing education, and unique offerings, including special event planning and even doula studies.
Kimberley Health Care
The Kimberley Primary Health Care Centre is where you'll find family doctors, public health services, home support workers, mental health specialists, and more. This well-equipped facility is operated by Interior Health, the health authority that serves the southern interior of BC.
The closest hospital to Kimberley is Easy Kootenay Regional Hospital in Cranbrook, a quick half-hour drives away. This hospital provides extensive emergency and trauma services to the surrounding areas.
Things to Do in Kimberley
The top attraction in Kimberley is Kimberley Alpine Resort, famous for its combination of sunny conditions and abundant powder snow. Kimberley Alpine Resort has more than 1,800 acres of skiing areas, including 80 named runs. The resort also features excellent accommodations, mountain golf, extensive snowshoeing and alpine skiing options, and more.
Whether you're a local or you're just visiting Kimberley, you'll want to spend some time at Kimberley's Underground Mining Railway, which includes a tour of the mine and powerhouse and a charming train ride. You can see mining machinery that still operates after over a hundred years and engage with the industry's history that Kimberley was initially built upon.
If you're looking to spend some time amidst the beautiful natural wonders surrounding Kimberley, head to Marysville Falls and Eco Park. The walk to the waterfalls is short and family-friendly, not to mention it's gorgeous any time of year, even in the winter when the path is truly serene.
Kimberley Realtors
Are you thinking of buying or selling a home in Kimberley? If you're looking to buy a home, contact our Loyal Homes real estate agents, who can answer all your Kimberley community, neighbourhood, and real estate questions.
If you're thinking of selling your Kimberley, BC home, our associated Listing Realtors can provide information on recently sold comparable properties, up-to-date real estate market information, and professional tips to help you prepare and sell your house for top dollar.