Invermere Houses for Sale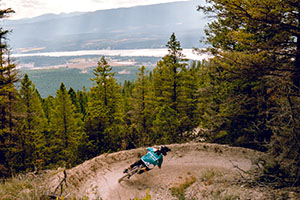 Search all Invermere Houses for Sale and real estate listings below. With around 3,000 residents, Invermere feels like a small quaint community, although the area becomes a hotbed of activity in the summertime. Along 7th Avenue downtown, you'll find exciting shopping in the unique stores that line the street.
Inveremere is a popular golf destination, with multiple options for courses. In the summertime, hiking, biking, and swimming opportunities abound. In winter, skiing in the area is top-notch. Be sure to register for a free account so that you can receive email alerts whenever new Invermere properties come on the market.
Invermere MLS Real Estate Listings
October 2, 2023
Invermere MLS Real Estate Listings by Price
Invermere Real Estate Listings by Type
Invermere Real Estate Market
Invermere is an exciting real estate investment area because of its proximity to natural beauty and excellent recreation facilities. Plenty of people from nearby Calgary have vacation homes in Invermere where they can refresh their senses of living at a laid-back pace. For young families and those looking to downsize, Invermere is home to affordable single-family homes and condos.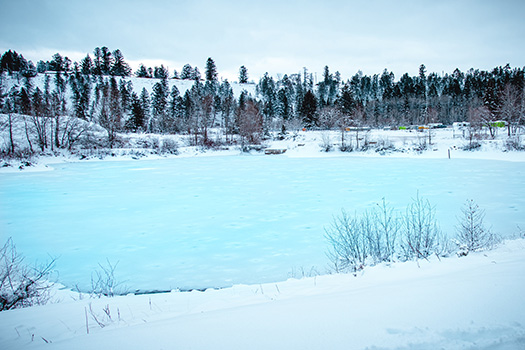 Invermere is located right on Windermere Lake, and some impressive luxury lakefront properties are found in the local real estate market. Lakefront properties for sale in Invermere offer the ability to fish off a dock steps away from your door. These properties can command some high price tags reflective of their desirability.
Older single-family homes on large lots in Invermere offer excellent potential for those looking for a renovation project. There are also new houses being built in the area. The Trenton Bay Estates development is a unique lakeside community that's a simple walk from Windermere Lake and offers big private lots and excellent views. Kootenay Craftsman Homes is a popular local home building company in Invermere, known for designing homes with exceptional attention to detail that perfectly suits the natural environment.
About Invermere, BC
Invermere is a beautiful little community located in the Columbia Valley, close to British Columbia and Alberta border. Invermere is home to an embarrassment of riches when it comes to options for recreation and relaxation. Situated on the shore of Windermere Lake, it's a popular vacation spot for those who live in large cities like Calgary and Edmonton—especially during the summer months.
In terms of local jobs, the primary resource industry in the Invermere area is forestry, and tourism and hospitality are also notable employers in the area. Invermere's small, remote nature means real estate is relatively affordable, but the community is near enough to larger communities and cities to offer a convenient lifestyle.
Getting to Invermere
Invermere is near British Columbia Highway 93—a north-south highway connecting it to the Trans-Canada Highway for convenient east-west travel. Around 100 km north of Invermere is the town of Golden, in addition to the Trans-Canada Highway. The drive from Invermere to Calgary using the Trans-Canada Highway takes a bit over three hours.
Around 150 kilometers south of Invermere is the city of Cranbrook, in addition to British Columbia Highway 3—the Crowsnest Highway—which is the fastest path through the Southern Rockies.
The nearest airport is Canadian Rockies International Airport, an hour and a half south. There are ten flights a day to Vancouver and Calgary at this airport, and Calgary International Airport provides domestic and international flight options. There is also a small airport in Invermere used by helicopters and small private planes.
Invermere Weather
A major perk of living in Invermere is the stellar weather. During summers, the temperatures are warm, and the days are sunny. It can be cold and snowy in winter, although the Rocky Mountains protect the area from harsh winter winds, making Invermere's winters milder than unprotected areas at similar altitudes.
Fluctuations in temperatures from day to day characterize Invermere's summers. In Invermere, there are often alternating stretches of hot-dry days and cooler, rainy days. This summer precipitation breaks up the hot spells and is one of the keys to the excellent golf conditions in the area.
Invermere Culture
For a community of its size, Invermere has an impressive arts community. Artisans and artists from the Invermere area showcase their work at the annual Art in the Park event, held in Pothole Park, and are free to attend. There, you'll find paintings, pottery, sculptures, and so much more.
The yearly Invermere Music Fest is a beachside waterfront music festival that happens each year in August and draws hundreds of music lovers to Kinsmen Beach, where music can be enjoyed along with the scenic view of Lake Windermere. At the Pynelogs Cultural Centre, some frequent exhibitions and shows promote local artists.
Invermere Education
Invermere is a small community, and the options in terms of local public education are straightforward. Public schools in Invermere are provided by School District 6, which is also the school district for nearby communities, including Golden and Kimberley.
Eileen Madson Primary School offers classes from K-3, while J Alfred Laird Elementary has grades 4 through 7. David Thompson Secondary is the local high school with grades 8 to 12, and Open Doors Alternate Education has alternative services for students in grades 10 to 12.
Regarding postsecondary education, College of the Rockies has an Invermere campus that offers specialty programs and continuing education. There are also several career planning and workforce training programs offered by Invermere's College of the Rockies campus.
Invermere Health Care
Invermere & District Hospital is a small community hospital that provides health care services to residents of Invermere and the surrounding areas. It's a well-equipped hospital that offers a full range of services. In the same area is the Invermere Health Centre, which provides community services and long-term residential care.
Things to Do in Invermere
One of the top things to do in the Invermere area in the winter months is to head to the Lake Windermere Whiteway, the longest skating trail globally, connecting Kinsmen Beach to Windermere Beach. The Whiteway offers skating and nordic skiing opportunities, and visitors are asked to make a small donation to facilitate maintenance.
As is the case in many small communities across British Columbia, a popular local pastime in Invermere is to head to the local rink to watch some Junior B hockey. The Columbia Valley Rockies are the local Junior B team, and they play at Eddie Mountain Memorial Arena. Taking in a Rockies game is a great way to engage with the local community.
Invermere is a major golfing destination and a popular pastime among locals. At Copper Point Golf Club, there are 36 world-class holes of golf, including the popular Masters-style course—the Ridge—which is challenging and set amidst stunning scenery.
Inveremere Realtors
Are you thinking of buying or selling a home in Invermere? If you're looking to buy a home, contact our Loyal Homes real estate agents, who can answer all your Invermere community, neighbourhood, and real estate questions.
If you're thinking of selling your Invermere, BC home, our associated Listing Realtors can provide information on recently sold comparable properties, up-to-date real estate market information, and professional tips to help you prepare and sell your house for top dollar.