Homes for Sale in Golden, BC
Welcome to Golden! Below you will find the newest homes for sale and real estate in Golden, BC. If you would like more information on any of these Golden real estate listings, simply click on the property, register for a free account, and you'll have access to the full details. From there, you can click Schedule a Tour to request more information from our Loyal Homes Client Care Coordinators or schedule a viewing. Our Client Care Coordinators will be happy to provide you with property disclosure statements, past sales history, comparable properties which have recently sold nearby, and more, so please don't hesitate to ask for help!
For your convenience, we have included Golden community information at the bottom of the page, including directions for getting here and information about weather, culture, healthcare, recreation, schools, and the real estate market.
Newest Golden Real Estate Listings
Golden Real Estate Listings
November 27, 2021
About Golden, BC
Located in the Canadian Rockies, Golden is a small town on Highway 1, part of the Trans-Canada highway. While Golden resembles British Columbia's many small highway towns, it is also so much more than that.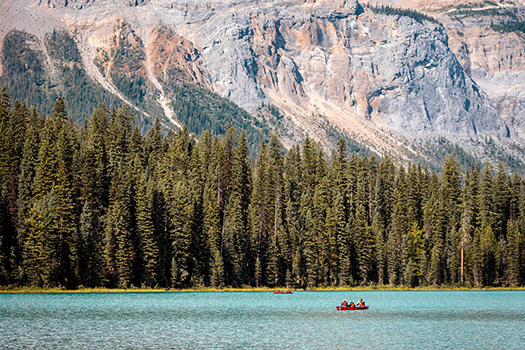 Golden is a unique place between six breathtaking national parks; Banff, Jasper, Glacier, Yoho, Kootenay, and Mount Revelstoke. The Kicking Horse River and Columbia River also junction in Golden. For any outdoor enthusiast, Golden is the dream location. With proximity to not 1 but 4 world-class ski resorts, hiking, biking trails, canoeing, kayaking, and much more. You name it, and Golden has it. Golden is a popular destination for people worldwide, and it is in our very own backyards.
The town of Golden also has a unique history that gives it its distinct character. Its history is closely linked to the Canadian Pacific Railway and to logging in western Canada. These days, the economy of Golden primarily runs on tourism due to the opportunities for adventure sports, day trips, and cycling in the area.
Golden is within proximity to the nearby tourist attractions of Banff and Lake Louise but with far smaller crowds of tourists than those spots. Many Golden residents use Golden as a jumping-off point to access nearby areas, but it's also filled with enough attractions that leaving isn't necessary.
Getting to Golden
Given Golden's location on Highway 1 and Highway 95—which runs north to south, from the US border up to Golden—it's one of the more accessible small towns in the Rocky Mountain area. By car, it's around 3 hours to Calgary, while Vancouver is a beautiful 8-hour drive away.
Those looking to access Golden by air will likely use Calgary International Airport, the fourth busiest airport in the country and offers plenty of arrival and departure destinations. The Rockies International Airport in Cranbrook is slightly nearer, which typically has ten flights per day to Vancouver and Calgary.
Golden also has its small airport—Golden Municipal Airport—which has a single small runway used by private aviation businesses. Regardless of how you get to Golden, the views along the way will take your breath away. If you choose to travel to Golden during the snowy season, ensure you are appropriately equipped with a reliable vehicle and chains.
Weather in Golden
Golden has four distinct seasons, though it doesn't get too hot in the summer or cold in the winter. It has a humid continental climate, which means that temperatures average slightly below freezing, while long stretches of the year average above the double digits. Compared to similar mountain destinations, winters in Golden are relatively mild.
In summer, temperatures in Golden tend to top out in the mid-twenties, while fall and spring often stick to the high single digits. Golden is undoubtedly a snowy town, with average yearly snowfall of around 180 centimeters. This kind of snow is essential to the famous powder at Kicking Horse Resort.
The climate of Golden provides a perfect balance of all things outdoors. From the warm summer days to the snowy winters perfect for mountain sports. Residence of Golden takes advantage of the snow and surrounding mountain resorts for skiing, snowboarding, or snowmobiling. Golden makes a beautiful destination for mountain biking, hiking, kayaking, white water rafting, and even skydiving in the summer months. We've said it once, and we will repeat it; Golden is an outdoor enthusiast's dream.
Golden Culture
Golden is home to the Ktunaxa people, and in the 19th century, pioneers came over the Rocky Mountains and found the hidden gem of Golden. Between 1857 and 1860, an expedition discovered a high mountain pass, which later became the route between Field and Lake Louise for the Canadian Pacific Railway. Kicking Horse River and Pass received their name when a geologist and surgeon named Sir James Hector was killed by his horse kicking him. During the construction of the CPR, Golden was used as a bases camp.
Golden has a strong history for the Sikh community. Many early settlers found work with the Columbia River Logging company and held religious ceremonies in a Gurdwara (known as a temple) that sat on the mills' property. Today, where the Gurdwara used to be, is now known as 13th St South and is believed to be the Sikh temple in North America.
The CPR believed that Golden would be an attraction for people to visit. Therefore they hired some men from Switzerland to come over and take people of guides through the rugged, untouched terrain. By 1954 35 guides took thousands of people on hikes across the landscape and to multiple surrounding peaks. Believe it or not, not a single fatality was ever recorded. The CPR decided to build housing for the Swiss guides and their families. The homes where two generations of guides and their families lived are still standing today and are preserved by the Feuz family.
Golden Education
There are three primary schools in Golden, which are part of School District 6. Alexander Park Elementary offers K-3, Nicholson Elementary offers grades 4 to 7, and La Confluence offers French immersion primary school classes.
In terms of secondary school options, there's Golden Secondary, in addition to Golden Alternate School. The College of the Rockies—which also has campuses in Cranbrook, Creston, Invermere, Kimberley, and Creston—offers community college classes in Golden.
Golden Healthcare
Health care services in Golden are provided by Interior Health, which operates over twenty hospitals across the southern Interior of British Columbia. Golden and District Hospital is a small community hospital that provides emergency, obstetrics, and inpatient services.
The Community Care Clinic in Golden provides several additional services, including laboratory and radiology work, community services, long-term residential care, and more. Golden Medical Clinic is a full-service family doctor clinic that serves the town.
Things to Do in Golden
Given the six national parks near Golden, the three mountain ranges, and the two major rivers, it's nearly impossible to run out of outdoor activities to take part in, in the area. The Kicking Horse Ski Resort—located just 6 kilometers west of Golden—typically offers excellent snow conditions for skiing and snowboarding, and it also has a cozy village where you can have a wonderful meal. Another popular activity at the resort is to ride the gondola to the summit and take in the stunning views.
Golden is said to have some of the best biking terrains in North America! At Kicking Horse Mountain, there is a downhill park accessible by lift. Golden has 185 km of cross-country biking trails, and the Cycling Club of Golden maintains these trails so you can enjoy them.
Golden offers an abundance of hiking trails for everyone, from a stroll along the Columbia River to steep and technical mountain ridges accessed from the Kicking Horse Mountain Resort. Golden has a rustic wilderness that is genuinely stunning no matter where you go. Due to the junction of two major rivers, Golden is home to some epic whitewater rafting.
After exerting yourself in the great outdoors, you'll want to take a load off and unwind, and Whitetooth Brewing Company is the perfect place to do just that. Since 2016 they've been serving up small batches of top-notch Belgian-style beer, which you can enjoy either in their tasting room or on their patio.
Golden Real Estate Market
In Golden, BC, the real estate options include several high-end luxury homes that take advantage of the dramatic mountain views that serve as a backdrop to the town. Given the proximity of Kicking Horse Ski Resort, Golden can provide access to a luxurious standard of living at a lower cost than some of the province's other resort areas.
There are two significant new developments in Golden. Bears Paw Heights offers excellent single-family lots in a quiet, residential area, and the Granite Heights development—found in the upscale Canyon Ridge area—features luxurious new homes with incredible views.
When looking at available real estate in Golden, BC, there are several undeveloped lots on offer. These present the possibility for investors to build their dream homes in one of British Columbia's most charming and scenic little towns.
Golden Realtors
Are you thinking of buying or selling a home in Golden? If you're looking to buy a home, contact our Loyal Homes real estate agents who can answer all your Golden community, neighbourhood, and real estate questions.
If you're thinking of selling your Golden, BC home, our associated Listing Realtors can provide information on recently sold comparable properties, up-to-date real estate market information, and professional tips to help you prepare and sell your house for top dollar.