Fruitvale House for Sale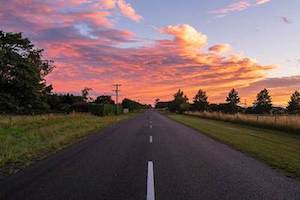 Search all Fruitvale Houses for Sale and real estate listings below. Whether you're coming from a city or looking for another small-town atmosphere, Fruitvale's quaint and personal surroundings will capture your heart. A small village in the West Kootenay region of BC, Fruitvale is home to just under 3,500 residents who love what it has to offer.
Be sure to register for a free account so that you can receive email alerts whenever new Fruitvale properties come on the market.
Fruitvale MLS Real Estate Listings
December 9, 2023
Fruitvale Real Estate Listings by Type
Fruitvale Real Estate Market
Whether you live, work, and play in Fruitvale or develop a property on the outskirts of the village and work in a nearby city, Fruitvale is an excellent choice in investment as the market is, on average, less expensive than other Canadian communities.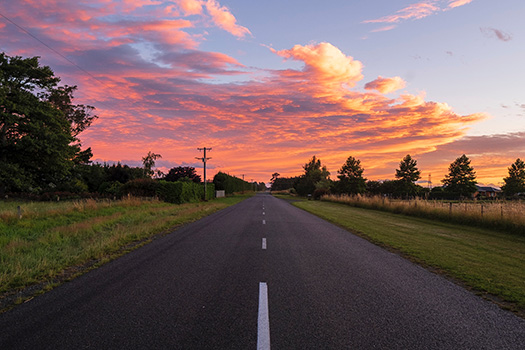 Fruitvale is labeled a significant potential real estate investment neighbourhood, so it's important to check the cost of housing and research the area. The residential neighbourhoods are very much a part of the village itself, with most grocery stores and shops situated along Highway 3B and the schools and neighbourhoods surrounding it. Just like the community, the amenities are close. The detached homes possess a character to them that is attributed to the history of the village. There is no shortage of front or backyard space for these homes, so be sure to get ready for those backyard parties in the summer. The charming and inviting feel of these homes and the land surrounding them will have you wrapped around its finger in no time at all.
About Fruitvale, BC
Uncommonly known to many, Fruitvale was originally named Beaver Siding in 1893. Beaver Siding was a railway stop for the Nelson and Fort Sheppard Railway. Later, in 1906, Fruitvale Limited bought a mass amount of land on both sides of this stop, hoping to attract settlers by officially renaming it to Fruitvale. Unfortunately, the growing season was not long enough to be sustainable for these new settlers back in that day. Nonetheless, Fruitvale was labeled a village on November 4, 1952, even though there had been a community there for close to 50 years.
Getting to Fruitvale
Fruitvale is located just 16 km east of the nearby, larger-populated city, Trail, BC. Located just under 650 km away from Vancouver, BC, which takes 7.5 hours to drive, the village of Fruitvale resides in the Beaver Valley, which is made up of Beaver Falls, Montrose, and Fruitvale. Fruitvale is a 6.5-hour drive to Calgary, AB, and the nearest airport is Trail Regional Airport which provides service to 18 destinations across British Columbia.
Fruitvale Weather
The weather in Fruitvale will keep you on your toes between rain, snow, and shine. Rainfall in Fruitvale is typical and is usually at its peak during February and September, and there is an average yearly rainfall of 516mm. The winters are cold, but not too cold. During winter, the average temperature is around -17°C – not warm enough for just a sweater, but not enough to keep you limited to staying inside all winter either.
Not surprisingly, Fruitvale receives its highest percentage of snowfall during December and January, and it usually starts melting away in March, just in time for spring cleaning in April. The summers are hot, beginning with 22°C in April and reaching 40°C in August. The heat decreases slightly in the September and October months but can still reach average highs of 32°C, making for a gorgeous fall season.
Fruitvale Culture
Fruitvale is now a personable, rural community for a vibrant community of residents who work and engage in recreational activities throughout the region. It offers complete services such as grocery stores, banks, retail, medical and dental clinics, therapy clinics, veterinary services, a post office, and a 300-person Memorial Hall convenient for events and parties. Although many of the residents in Fruitvale work in the neighbouring communities nearby, there is a dedication to being active and community-minded. Many community events take place, and the only way that is made possible is by the volunteerism of the residents, which is a testament to their love for their community.
Fruitvale Health Care
Fruitvale is under the Interior Health Authority, which holds 16 community hospitals, including Kootenay Boundary Regional Hospital, located about 15 km west of Fruitvale. Fruitvale offers access to a public health nurse and six practitioners practicing out of the Beaver Valley Clinic located at 1957 Columbia Gardens Road for more immediate services. The village also offers dental clinics, pharmacies, massage therapists, and physiotherapy services.
Things to Do in Fruitvale
Fruitvale has several unique events that take place throughout the year. These events include May Days, the Fruitvale Mountain Music Festival, a dynamic arts community, and a dedicated sports culture. In the heart of downtown, you will find little unique boutiques and stores that will only speak to the local culture of the village.
Surrounded by a valley, Fruitvale offers an abundance of options for outdoor activity, catering to both extreme or leisurely personalities. Fruitvale is home to different sporting facilities, such as an ice arena, soccer fields, baseball/softball fields, a curling rink, rodeo grounds, and a bowling alley.
Surrounding the area, you will find great campgrounds, snowmobiling trails, and lakes for boating and fishing. There are numerous trails for cross-country skiing at the Champion Lakes Provincial Park and golfing at the Champion Lakes Golf and Country Club.
Fruitvale Realtors
Are you thinking of buying or selling a home in Fruitvale? If you're looking to buy a home, contact our Loyal Homes real estate agents, who can answer all your Fruitvale community, neighbourhood, and real estate questions.
If you're thinking of selling your Fruitvale, BC home, our associated Listing Realtors can provide information on recently sold comparable properties, up-to-date real estate market information, and professional tips to help you prepare and sell your house for top dollar.