Elkford Houses for Sale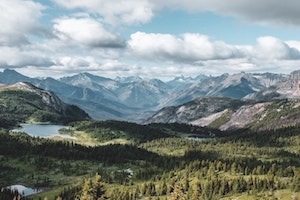 Search all Elkford Houses for Sale and real estate listings below. Elkford is a small mining community in the Northern Rocky Mountains of British Columbia. It is surrounded by pristine nature and excellent recreational opportunities that have led to it being dubbed the "Wilderness Capital of BC"—a bold claim, considering how many spectacularly scenic cities and towns there are in the province.
Be sure to register for a free account so that you can receive email alerts whenever new Elkford properties come on the market.
Elkford MLS Real Estate Listings
September 24, 2023
Elkford MLS Real Estate Listings by Price
Elkford Real Estate Market
Several factors make Elkford an attractive real estate investment option. At an elevation of around 1300 meters, no community in British Columbia is located higher up, contributing to the unique mountain views available from all over the neighborhoods.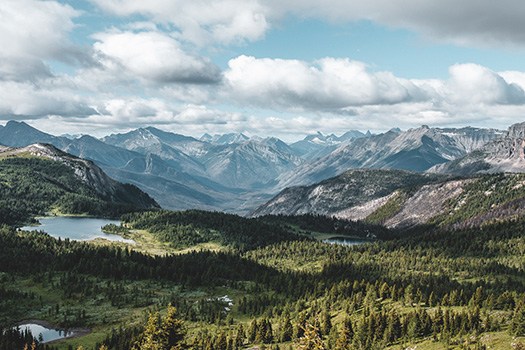 Elkford is near enough to Fernie to offer solid amenities and access to world-class skiing but remote enough to be much more affordable than some of British Columbia's other wilderness destinations.
Most of the homes in Elkford are single detached homes built back in the 1970s. These houses are commonly three or four bedrooms with good-sized yards and often have detached garages or workshops. Houses of this sort are a terrific option for young families. For those looking to renovate, the mid-sized homes available in Elkford represent a great chance to put your spin on an affordable home.
For those with modest budgets, there are also several mobile homes available, in addition to condominiums at affordable prices. In Elkford, there are limited options when it comes to new luxury homes; however, undeveloped lots can be purchased at genuinely affordable prices. Elkford should undoubtedly be on the radar of real estate investors or those looking to construct a vacation home with fantastic mountain views.
About Elkford, BC
Elkford is a relatively new community and was first established in the 1970s as a community for miners and their families. In those days, the community was more temporary. But now, there is a population of around 3,000 residents who are proud to call Elkford home. Mining remains an important industry in the area; there are five nearby mines where many locals work.
For those who value adventure and spending time out in the clean, fresh air, Elkford is an attractive destination. The hiking opportunities, fly fishing, and winter sports are practically endless. When you add affordable real estate into the equation, it's easy to see the appeal of calling Elkford home.
Getting to Elkford
Getting to Elkford requires some highway driving. The nearest large airport is Calgary International Airport—the fourth busiest airport, which offers extensive national and international flights. The drive from Elkford to Calgary is around 300 kilometers and typically takes 3 hours.
Elkford is located right on Highway 43—called the Elk Valley Highway—a small offshoot of the Crowsnest Highway. Elkford's access to the Crowsnest Highway puts it within easy reach of the southern part of the province.
Elkford Weather
In Elkford, summers are warm and cloudy, with temperatures that reach the low twenties during the day. At night, the temperatures drop right down to the mid-single digits. In the winter, it's cold and quite snowy, which is excellent news for the locals who enjoy skiing on Wapiti Hill.
The weather in Elkford is characteristic of a warm-summer humid continental climate, and that means it has pretty distinct seasons and significant temperature variations each day. For instance, there is sometimes a twenty-degree swing over the course of summer days.
Elkford Culture
Elkford is known for being a small community that is passionate about supporting the arts. Considering the community's tiny population, an impressive number of writers, painters, photographers, and sculptors call Elkford home. A popular local artist is Katherine Russell, who has a studio in the community.
A fun fact about Elkford is that it was the setting of the popular cartoon Braceface, which aired on Teletoon in the early 2000s, making the community's name sound familiar to millennial Canadians.
The residents of Elkford share a love of outdoor recreation. An appreciation of being off the beaten path and free to explore and enjoy the natural wilderness surrounding the community is a big part of what it means to be part of the Elkford community.
Elkford Education
Elkford has a small population, so the options for public schooling are limited. There's just one elementary school and one high school: Rocky Mountain Elementary School and Elkford Secondary School.
Public education in Elkford is handled by School District 5, covering the schools in Cranbrook, Sparwood, and Fernie. The nearest option for post-secondary education is the Fernie campus of the College of the Rockies—a good 45 minute drive away. This campus offers plenty of workforce training, continuing education programs, and more.
Elkford Health Care
Elkford Health Care Centre is a hub for all of the health care services in the community. It is home to a doctor's office, laboratory, and x-ray services, as well as plenty of mental health and substance outreach services.
Elkford is a small community, but you can find a dentist, an optometrist, and a public health nurse in Elkford, and prescription delivery services are available.
There's a volunteer ambulance service to respond to emergencies at any time of day in Elkford and nearby hospitals in Cranbrook and Fernie. For specialized procedures, there is also a helicopter service to Calgary. Though Elkford is remote, it's well-equipped in terms of health care services.
Things to Do in Elkford
Elkford claims to be BC's wilderness capital, and most visitors and residents like to spend as much time in nature as possible. One of the most spectacular attractions is Elk Lakes Provincial Park, around an hour and a half away by car. In addition to hiking and camping, you can soak in the views of stunning glaciers, rugged peaks, and more.
One hike that's popular with locals is the trail to Josephine Falls. The path that winds through the woods on the way to the falls is around 3 km, making it an accessible family activity. The falls are beautiful, cascading over 80 feet down an impressive, steep canyon.
If the weather's not great, you can head to Elkford's Aquatic Center, which is an impressive facility. There's a saltwater swimming pool, a beachfront-style area for kids, a slide, and a diving board. There's also a hot tub that offers beautiful views of the Rocky Mountains—a great way to unwind.
Elkford Realtors
Are you thinking of buying or selling a home in Elkford? If you're looking to buy a home, contact our Loyal Homes real estate agents, who can answer all your Elkford community, neighbourhood, and real estate questions.
If you're thinking of selling your Elkford, BC home, our associated Listing Realtors can provide information on recently sold comparable properties, up-to-date real estate market information, and professional tips to help you prepare and sell your house for top dollar.